Hello mystery fans!
---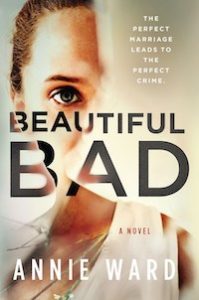 Sponsored by Beautiful Bad, a gripping psychological thriller by Annie Ward. Order your copy today at BeautifulBadBook.com.
Maddie and Ian's love story began with a chance encounter at a party overseas. Now almost two decades later, married with a beautiful son, Charlie, they are living the perfect suburban life in Middle America. But when a camping accident leaves Maddie badly scarred, she begins attending writing therapy, where she gradually reveals her fears about Ian's PTSD and her concerns for the safety of their young son. Sixteen years of love and fear, adventure and suspicion culminate in The Day of the Killing, when a frantic 911 call summons the police to the scene of a shocking crime.
---
From Book Riot And Around The Internet
Rincey and Katie discuss recent mystery news–of course that banana pants publishing story–on the latest Read or Dead.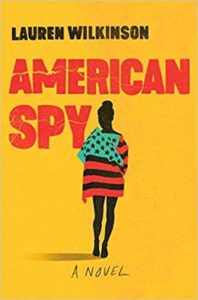 The novel 'American Spy' breaks down barriers. It's also a terrific read
Joseph Knox's The Smiling Man Is Right Up True Crime Fans' Noir Alley
Identity Theft: A Uniquely Old-Fashioned Literary Crime
Tana French: 'Nobody with imagination should commit a crime. You wouldn't handle the stress' (Tana French quit acting to be a writer!)
10 Mystery Manga to Investigate and Unravel
News And Adaptations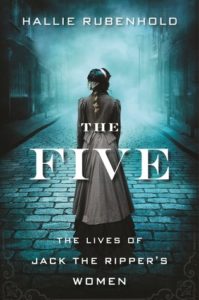 Vanity Fair's Gwyneth Hughes is writing a new drama about Jack the Ripper's victims
Killing Eve season two trailer!
There's going to be a season two of You!
Leonardo DiCaprio and Martin Scorsese Developing 'Devil in the White City' Series at Hulu
Now On Hoopla Audio! (If you don't know about Hoopla)
Far From You by Tess Sharpe is an excellent amateur sleuth mystery–Full review) (TW drug addiction/ statutory rape)
Kindle Deals
For fans of revenge For Better And Worse by Margot Hunt is $5.99! (Review) (TW brief discussion about child suicide/ pedophile)
Now on my radar is this Chinese mystery, that sounds dark, written by a medical examiner which is currently $0.99: Murder in Dragon City by Qin Ming, Alex Woodend (Translation)
A Bit Of My Week In Reading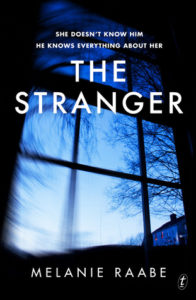 I just started reading a German translated psychological thriller, The Stranger by Melanie Raabe, and a Canadian procedural, The Birds That Stay by Ann Lambert.
And my mystery break is Elizabeth Acevedo's upcoming With the Fire on High because I would buy and read every word on a cereal boxes if that's what she wrote.
Browse all the books recommended in Unusual Suspects previous newsletters on this shelf. And here's an Unusual Suspects Pinterest board.
Until next time, keep investigating! And in the meantime, come talk books with me on Twitter, Instagram, and Litsy–you can find me under Jamie Canavés.
If a mystery fan forwarded this newsletter to you and you'd like your very own you can sign up here.