This edition of Today in Books is sponsored by HMH Teen.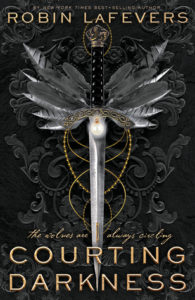 ---
Obama Presidential Library Lawsuit To Move Forward
Protect Our Parks filed a lawsuit to stop former President Barack Obama's presidential library complex from being built on the South Side of Chicago and U.S. District Judge John Robert Blakey just ruled that the suit can move forward. The activists want to protect more than 20 acres of historic Jackson Park while "the city of Chicago wants to 'lease' 20 acres of the 500 acre park to the Obama library."
Poet Arrested For Poem Critical Of Government
Abdirahman Abees, a British citizen, was arrested on January 12th after reciting poems in Hargeisa, Somaliland describing the human rights abuses he'd witnessed. "Mr Abees' lawyer told the BBC that the poem called on the Somaliland government to reform its prisons and criminal justice systems and was not defamatory." Amnesty International is demanding his immediate release.
Amy Poehler Keeps Being Awesome
Jennifer Mathieu's novel Moxie is not only getting adapted by Amy Poehler's production company, Paper Kite, but Poehler will also be directing the adaptation scripted by Tamara Chestna. Bring on the Riot Grrrl punk movement and feminist revolution!