Happiest of Fridays, nonfiction readers! The Twin Cities area where I call home is now officially in the middle of the snowiest February on record, with 30.4" on the ground so far (and more in the forecast this weekend 😱). This is my mood until spring.
This Friday's newsletter is a bit of hodge-podge, with some news about three upcoming nonfiction titles and a roundup of some great nonfiction now out in paperback. Let's dive in!
---
Sponsored by Lerner Publishing Group.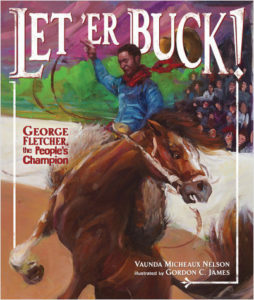 In 1911, three men were in the final round of the famed Pendleton Round-Up. One was white, one was Indian, and one was black. When the judges declared the white man the winner, the audience was outraged. They named black cowboy George Fletcher the "people's champion" and took up a collection, ultimately giving Fletcher far more than the value of the official prize. Award-winning author Vaunda Micheaux Nelson tells the story of Fletcher's unlikely triumph with a Western twang that will delight kids—and adults—who love true stories and unlikely heroes. "[A] triumphant tale of fairness trumping prejudice."—starred review, Publishers Weekly
---
Upcoming Book News
Robin DiAngelo, author of White Fragility: Why It's So Hard for White People to Talk About Racism, will be writing a second book for Beacon Press. The book, scheduled for 2020 or 2021, doesn't have a title yet, but "will look at the ways in which white people form alliances with one another, and the need for them to break those alliances in order to support racial equality."
Katie Couric will be writing a memoir, out in 2021, where she'll "share details both 'hilarious' and 'humiliating' as she looks back on her prize-winning, 40-year career." I honestly can't decide if I'm looking forward to this one or not.
We're getting a true crime book from Stieg Larsson! Before he died, Larsson (author of The Girl with the Dragon Tattoo) was investigating the 1986 unsolved assassination of Swedish prime minister Olof Palme. Larsson had been working with his partner Eva Gabrielsson, on investigating the murder, amassing 20 boxes of research. The Man Who Played with Fire was acquired by Amazon Crossing and will be out in October.
New Books in Paperback
Feel Free by Zadie Smith – A collection of essays that brings together some classic essays and previously unpublished pieces on culture, politics, and life.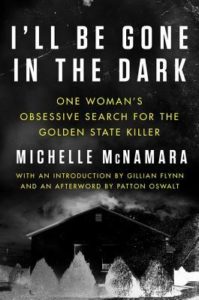 I'll Be Gone in the Dark by Michelle McNamara – A true crime memoir about one woman's search for the Golden State Killer, a predator who committed 50 sexual assaults and 10 murders over a decade in California.
In the Enemy's House by Howard Blum – The true story of a linguist and codebreaker who helped uncover a top secret Soviet mission to place spies in the United States beginning in 1946.
Sharp by Michelle Dean – The story of 10 women who made contributions to cultural and intellectual history through the 20th century.
Eat the Apple by Matt Young – A memoir about Marine Corps culture written by a man who joined at 18 and served on three deployments to Iraq.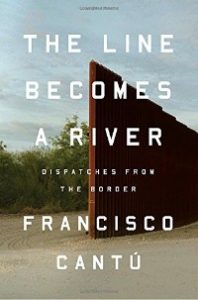 The Line Becomes a River by Francisco Cantú – A look at the border between the United States and Mexico, written by a former Border Patrol agent.
One Goal by Amy Bass – The story of a high school soccer team and coach that helped bridge the gap between residents and Somali refugees in a small town in Maine.
What Are We Doing Here? by Marilynne Robinson – A collection of essays from a celebrated novelist, focusing on modern politics and climate.
And that's it's for this week! You can find me on Twitter @kimthedork, on email at kim@riotnewmedia.com, and co-hosting the For Real podcast here at Book Riot. Happy reading! – Kim