Hi mystery fans!
---
Sponsored by Never Let Go by Elizabeth Goddard and Revell Books, a Division of Baker Publishing Group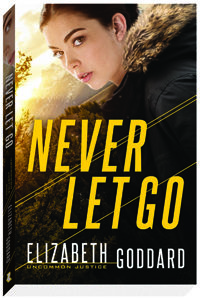 The case may be cold, but things are about to heat up Forensic genealogist Willow Anderson is following in her late grandfather's footsteps in her quest for answers about a baby abducted from a hospital more than twenty years ago. When someone makes an attempt on Willow's life to keep her from discovering the truth, help will come from an unexpected source. Ex-FBI agent—and Willow's ex-flame—Austin McKade readily offers to protect the woman he never should have let get away. Together they'll follow where the clues lead them, even if it means Austin must face the past he's spent much of his life trying to forget—and put Willow's tender heart at risk.
---
From Book Riot And Around The Internet
Thieving Drag Queens and Other Favorite Mystery and Thrillers
Close to Holmes: 6 More International Sherlock Holmes Adaptations
Will 'My Favourite Murder' Tour The UK? You Might Be Waiting A While To See Your Podcast Faves In The Flesh
Fiona Barton turns the tables on her journalist heroine in third thriller, The Suspect
Jane Harper Started as a Business Reporter. Now She Writes Novels About Murder.
News And Adaptations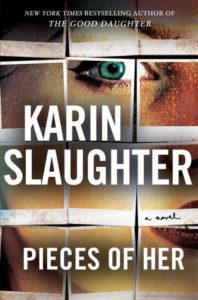 Netflix "has picked up "Pieces of Her," an eight-episode adaptation of crime author Karin Slaughter's 2018 New York Times best seller, with an all female creative team behind the show."
Here's what publishing couldn't stop talking about this week: A Suspense Novelist's Trail of Deceptions . It's completely banana pants but more than that it shows a huge problem in publishing–and *gestures wildly around *–where white men are able to behave appallingly while somehow continuing to move up in an industry–and in this case get all the advertising dollars. If you just don't have the time for a long-form article Vox did a response piece that sums it up pretty well: This profile of publishing's biggest scam artist reveals the industry's deep dysfunction
True Crime
Was James Brown murdered? More than a dozen people want his death investigated
Sexualizing Serial Killers Like Ted Bundy Has Its Consequences
Grundy County cold case to be focus of true crime podcast
Halfway Across: The Delphi Murders
Kindle Deals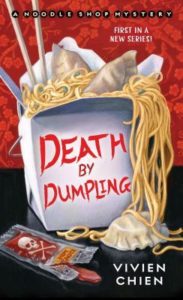 Death By Dumpling by Vivien Chien is $2.99 if you're a fan of cozy mysteries! (Review)
A Map in the Dark by Karen Ellis is .99 cents if you're a fan of FBI procedural thrillers! (Review) (TW cutting/ child abuse)

Now On Hoopla Audio (If you don't know about Hoopla)

Spin by Lamar Giles is a great new YA mystery and the audiobook is on Hoopla so you should run to that. (Review)
A Bit Of My Week In Reading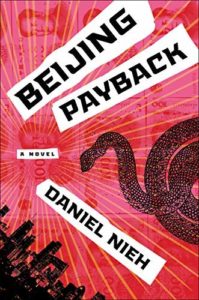 Super excited to have gotten an ARC for the revenge thriller Beijing Payback by Daniel Nieh (Ecco, July 23.)
I currently can't put down Watcher in the Woods by Kelley Armstrong which is a crime novel in a remote area in the Canadian Yukon that basically is a safe haven for victims and also criminals–I know!
My nonviolent true crime obsession continues with Black Edge by Sheelah Kohatkar. And my everyone-stranded-in-one-place-and-uh-oh-someone-is-a-killer obsession is being fed with No Exit by Taylor Adams and The Hunting Party by Lucy Foley.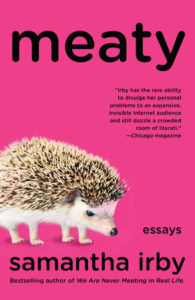 My break from mystery is Meaty by Samantha Irby, on audio, and I just adore her, her humor, and her no-fcks-given-says-what-she's-thinking essays.
Browse all the books recommended in Unusual Suspects previous newsletters on this shelf. And here's an Unusual Suspects Pinterest board.
Until next time, keep investigating! And in the meantime, come talk books with me on Twitter, Instagram, and Litsy–you can find me under Jamie Canavés.
If a mystery fan forwarded this newsletter to you and you'd like your very own you can sign up here.