This edition of Today in Books is sponsored by The Silent Patient by Alex Michaelides (Celadon Books).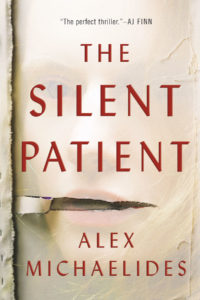 ---
Merchant Of Truth Author Accused Of Plagiarism

Former New York Times executive editor, Jill Abramson, wrote a nonfiction book meant to be the "definitive report on the disruption of the news media over the last decade"–at least according to the publisher, Simon & Schuster. Michael C. Moynihan, Vice News Tonight correspondent, claims he has multiple examples of plagiarism in the book, which published on the 5th of February.
New True Crime Book Reveals Stieg Larsson's Investigation Of Swedish PM's Assassination
The Girl With the Dragon Tattoo's author, a journalist for most of his life, had been researching the unsolved 1986 assassination of Swedish prime minister Olof Palme up until his sudden death. Amazon's literature in translation imprint Amazon Crossing, announced it had acquired The Man Who Played With Fire by Jan Stocklassa, translated by Tara F Chace, which has "new facts about the case and reveals the hitherto unknown research … in a fascinating true crime story." For more on the upcoming book and Larsson click here.
More Michael B. Jordan Is Awesome News
His production company, Outlier Society, and Warner Bros have acquired the film rights to Marlon James Black Leopard, Red Wolf and OMG OMG OMG this is going to be amazing!