Happy Friday, fellow readers! I wish I had something fun and pithy to open this newsletter with, but this week has just felt long… thanks, winter. This week's been a little light on nonfiction news, but there's still some interesting controversies brewing. Let's dive in!
---
Sponsored by I Am Yours: A Shared Memoir by Reema Zaman, from Amberjack Publishing.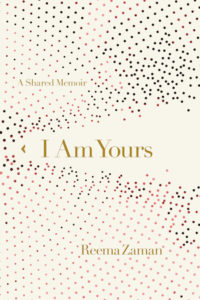 To Speak is a Revolution. I Am Yours tells of Reema's unwavering fight to free her voice from those who have sought to silence her. Moving from Bangladesh to Thailand, New York, and Oregon, it explores her struggles with racism, misogyny, abuse, and anorexia in incisive, poetic prose. I Am Yours is the first English-language memoir by a woman from Bangladesh that so powerfully explores the intersection of personal and political, for the sake of creating a world where all voices are welcome and respected. Because we're in this together. You are mine, and I am yours.
---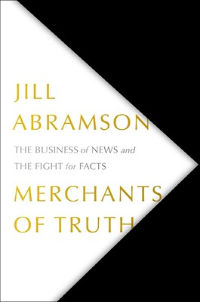 Merchants of Truth, a new book by former New York Times executive editor Jill Abramson has been getting some bad press from a couple different angles. First, on notetaking… in an interview with The Cut, Abramson said that she never records interviews because "I'm a very fast note-taker" who has "an almost photographic memory." While every journalist has their own process, the fact that Abramson didn't record any of her interviews is eyebrow-raising, especially with the factual criticisms of the book that have already surfaced.
Second, on plagiarism… on Wednesday evening Michael Moynihan, a correspondent for Vice News Tonight, issued a Twitter thread pointing to several possible instances of plagiarism in the book. In a TV appearance, Abramson responded that the book has extensive footnotes, and suggested Moynihan was just upset because the book is critical of his organization. This is unfolding as I'm writing, so I'll have to update on it next week.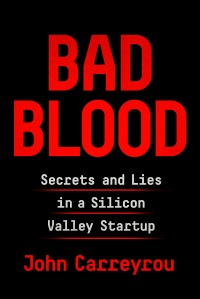 If you loved reading John Carrerou's Bad Blood, the true story of the rise and fall of a biotech startup in Silicon Valley, then this podcast will be of interest. The Dropout from ABC Radio is true crime podcast look at Elizabeth Holmes, Theranos, and "an unbelievable tale of ambition and fame gone terribly wrong." I haven't gotten to listen yet, so I'm not sure how overlaps there will be with Bad Blood, but it's such a bananas story I imagine there's a ton we don't even know yet. It's also going to be a documentary, if that's more your jam.
The trailer for Hulu's comedy Shrill, inspired by Lindy West's Shrill: Notes from a Loud Woman was released last week! The series stars Aidy Bryant as Annie, "a fat young woman who wants to change her life — but not her body. Annie is trying to start her career while juggling bad boyfriends, a sick parent, and a perfectionist boss." Episodes will drop on March 15.
Finally, let's close out this week with five great books you can get for cheap on Kindle right now:
What Truth Sounds Like by Michael Eric Dyson for $2.99, a look at "the fraught conflict between conscience and politics – between morality and power – in addressing race."
Act Natural by Jennifer Traig for $1.99, a 2019 release about "the strange and often contradictory history of Western parenting."
To Marry an English Lord by Gail MacColl and Carol McD. Wallace for $1.20, a look at the true stories of American heiresses "who staked their ground in England, swapping dollars of titles and marry peers of the British realm."
Bad Girls Throughout History by Ann Ahen for $1.20, the stories of 100 revolutionary women who changed the world.
Prince of Darkness by Shanre White for $3.99, the larger-than-life story of Jeremiah G. Hamilton, the first Black millionaire on Wall Street.
That's all folks! You can find me on Twitter @kimthedork, on email at kim@riotnewmedia.com, and co-hosting the For Real podcast here at Book Riot. Happy reading! – Kim