Hi Kid Lit friends!
It's the first Tuesday of the month, which means I have a big list of new releases for you today! There are some really great books out, my personal favorite being the picture book Crab Cake: Turning the Tide Together by Andrea Tsurumi. It's a story of community and conservation, and I love all the little adorable animal illustrations and ocean facts throughout the book.
As always, if I've read a book and loved it, I marked it with a 
! All descriptions from Goodreads.
---
Sponsored by Disney Publishing Worldwide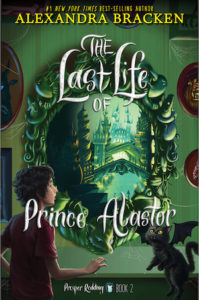 Three hundred years ago, fate bound Prosper Redding and Prince Alastor of the Third Realm together. Now the human boy and fiend heir to the demon kingdom must put aside a centuries-old blood feud to save everything they love. With the fates of humans and demons at odds, the battle lines are drawn. Long ago, Prosper's ancestor Honor Redding proved that humans and demons could never be friends. But is Prosper like his ancestor? And is Alastor the same demon who was betrayed by the one human he cared for?
---
Picture Book New Releases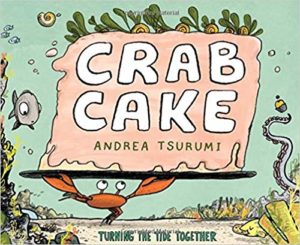 Crab Cake: Turning the Tide Together by Andrea Tsurumi
Under the sea, fish do what fish do: Seahorse hides, Pufferfish puffs up, Parrotfish crunches coral, and Crab . . . bakes cakes?
Scallop swims, Dolphin blows bubbles, and . . . Crab bakes cakes. And so life goes on, until one night when everything changes with a splash!  In the face of total disaster, can Crab's small, brave act help the community come together and carry on?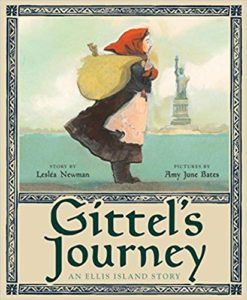 Gittel's Journey: An Ellis Island Story by Lesléa Newman, illustrated by Amy June Bates
Gittel and her mother were supposed to immigrate to America together, but when her mother is stopped by the health inspector, Gittel must make the journey alone. Her mother writes her cousin's address in New York on a piece of paper. However, when Gittel arrives at Ellis Island, she discovers the ink has run and the address is illegible! How will she find her family? Both a heart-wrenching and heartwarming story, Gittel's Journey offers a fresh perspective on the immigration journey to Ellis Island.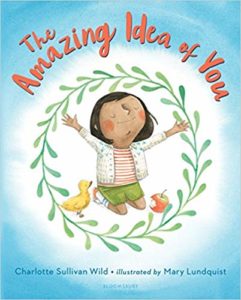 The Amazing Idea of You by Charlotte Sullivan Wild
Hidden inside every living thing is an idea. That idea can sprout, sing, wriggle, take wing . . . into something amazing! Exploring beginnings both small and great, The Amazing Idea of You bonds the human and natural worlds in a lyrical burst of celebration. So dig deep, fly high, look around, and find the extraordinary inside everything . . . including YOU!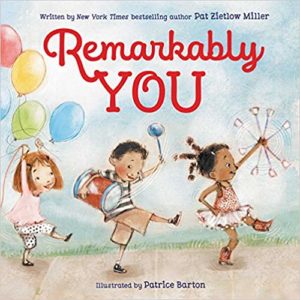 Remarkably You by Pat Zietlow Miller, illustrated by Patrice Barton
Heartfelt and timeless, Remarkably You is an inspirational manifesto about all of the things—little or small, loud or quiet—that make us who we are. With encouraging text by Pat Zietlow Miller and exuberant illustrations by Patrice Barton, readers will delight in all the ways they can be their remarkable selves.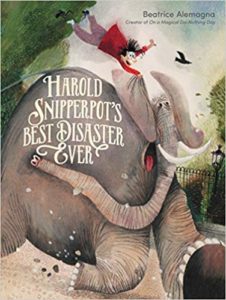 Harold Snipperpot's Best Disaster Ever by Beatrice Alemagna
Harold is turning seven years old. He's never had a real birthday party. That's because his parents are too grumpy. But this year they feel bad for Harold. "We'll call up Mr. Ponzio," says Harold's mother. So they do, and Mr. Ponzio agrees to help, "The party will be absolutely extraordinary, Mrs. Snipperpot." When everyone arrives at the Snipperpots', everyone—especially Harold—is absolutely flabbergasted. It truly is a party like no other.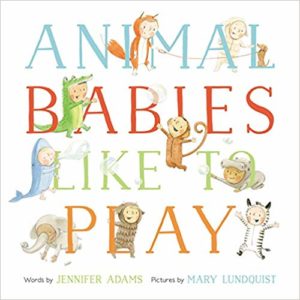 Animal Babies Like to Play by Jennifer Adams, illustrated by Mary Lundquist
Animal babies from Alligator to Zebra play, explore, and wonder in this celebration of children in all their glorious diversity.
Alligator baby wants to play.
Bunny baby says, "Okay."
Cat baby reads a book.
Dog baby sleeps in a nook.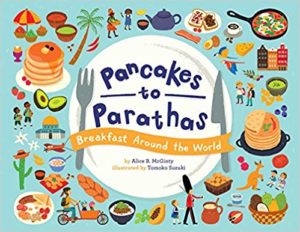 Pancakes to Parathas: Breakfast Around the World by Alice B. McGinty, illustrated by Tomoko Suzuki
From Australia to India to the USA, come travel around the world at dawn. Children everywhere are waking up to breakfast. In Japan, students eat soured soybeans called natto. In Brazil, even kids drink coffee–with lots of milk! With rhythm and rhymes and bold, graphic art, Pancakes to Parathas invites young readers to explore the world through the most important meal of the day.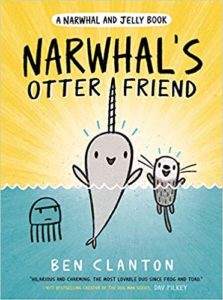 Narwhal's Otter Friend by Ben Clanton
Dive into three new stories about the joy of adventure and the power of friendship! In the first story, Otty the otter makes her debut splash; while Narwhal greets her with immediate enthusiasm, Jelly's not so sure about her…mostly because he worries she'll take his place as Narwhal's best friend. Readers will easily see why Narwhal's so excited to meet Otty, a boisterous explorer who even has an aunt who's a real live sea captain! But readers will also relate to Jelly's uneasiness seeing his best friend making a new pal.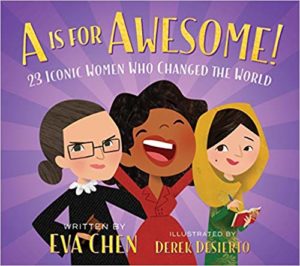 A is for Awesome! by Eva Chen, illustrated by Derek Desierto
Why stick with plain old A, B, C when you can have Amelia (Earhart), Malala, Tina (Turner), Ruth(Bader Ginsburg), all the way to eXtraordinary You―and the Zillion of adventures you will go on?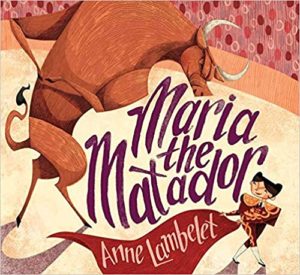 Maria the Matador by Anne Lambelet
She'll do anything to get her hands on more of them, even enter a bullfight. To win, she must outsmart the other matadors who don't think she's big enough, fast enough, or strong enough. With determination and creativity, spunky Maria will dance her way to victory―and into readers' hearts.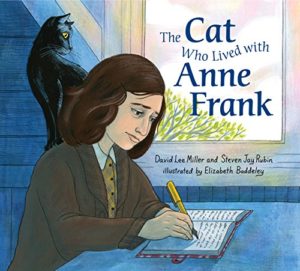 The Cat Who Lived with Anne Frank by David Lee Miller and Steven Jay Rubin, illustrated by Elizabeth Baddeley
When Mouschi the cat goes with his boy, Peter, to a secret annex, he meets a girl named Anne. Bright, kind and loving, Anne dreams of freedom and of becoming a writer whose words change the world. But Mouschi, along with Anne and her family and friends, must stay hidden, hoping for the war to end and for a better future.
Chapter Book New Release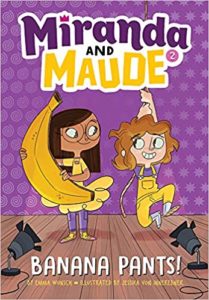 Miranda and Maude: Banana Pants by Emma Wunsch, illustrated by Jessika Von Innerebner
Princess Miranda and Not-a-Princess Maude are total opposites and totally best friends! Fed up with nonstop testing, Miranda and Maude's teacher makes a surprise announcement: They are going to put on a school play! And, the class decides, it will be called Banana Pants! School is finally a joy, and the project inspires the girls to fight for more positive change. Maude decides to wage a campaign against Styrofoam lunch trays, and she thinks she has the perfect powerful ally in Miranda. But, much to Maude's frustration, Miranda would rather focus on her own good cause: love!
Middle Grade New Releases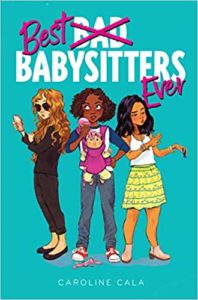 Best Babysitters Ever by Carolina Cala
Once upon a time, a girl named Kristy Thomas had a great idea: to form The Baby-Sitters Club with her best friends. And now twelve-year-old Malia Twiggs has had a great idea too. Technically, she had Kristy's idea. (And technically, little kids seem gross and annoying, but a paycheck is a paycheck). After a little convincing, Malia and her friends Dot and Bree start a babysitting club to earn funds for an epic birthday bash. But babysitting definitely isn't what they thought it would be.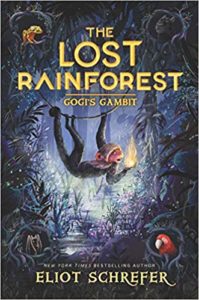 The Lost Rainforest 2: Gogi's Gambit by Eliot Schrefer
Caldera always existed in harmony between the creatures who walk by day and those who walk by night—until an ancient evil awakened. In the year since the shadowwalkers' narrow escape from the Ant Queen, the ants' destruction has only spread. Gogi, a shadowwalker monkey still learning to wield his fire powers, embarks on a quest with his friends—including a healing bat, an invisible panther, and a tree frog who controls the winds—for a powerful object that can harness the magic of the eclipse to defeat the Ant Queen.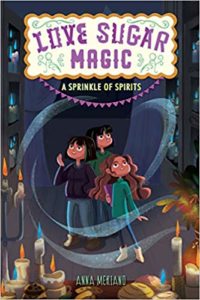 Love Sugar Magic: A Sprinkle of Spirits by Anna Meriano
Leonora Logroño has finally been introduced to her family's bakery bruja magic—but that doesn't mean everything is all sugar and spice. Her special power hasn't shown up yet, her family still won't let her perform her own spells, and they now act rude every time Caroline comes by to help Leo with her magic training. She knows that the family magic should be kept secret, but Caroline is her best friend, and she's been feeling lonely ever since her mom passed away. Why should Leo have to choose between being a good bruja and a good friend?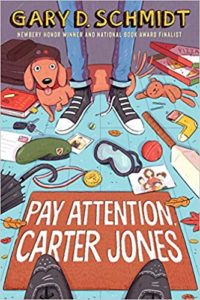 Pay Attention, Carter Jones by Gary D. Schmidt
Carter Jones is astonished early one morning when he finds a real English butler, bowler hat and all, on the doorstep—one who stays to help the Jones family, which is a little bit broken. In addition to figuring out middle school, Carter has to adjust to the unwelcome presence of this new know-it-all adult in his life and navigate the butler's notions of decorum. And ultimately, when his burden of grief and anger from the past can no longer be ignored, Carter learns that a burden becomes lighter when it is shared.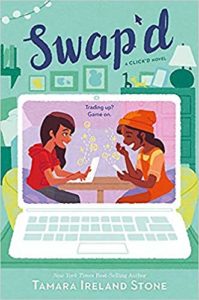 Swap'd by Tamara Ireland Stone
After her Click'd catastrophe, Allie Navarro is determined to redeem herself. So when the class gets an assignment to create a mobile game from recycled code, Allie pairs up with Courtney, her best friend from CodeGirls camp, to create the perfect app: Swap'd. Kids buy, sell, and trade stuff at school all the time. Candy. Clothes. Video games. Slime. Why not make a fiercely competitive, totally anonymous, beat-the-clock game out of it?
Nonfiction New Releases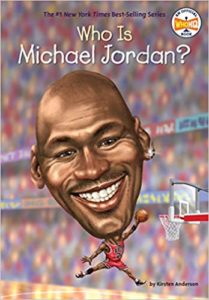 Who Is Michael Jordan? by Kirsten Anderson
Meet the man who changed the game forever. Michael Jordan has always been competitive–even as a young boy, he fought for attention. His need to be the best made him a star player on his college basketball team and helped him become an NBA legend, both for his skills and his endorsements. His Nike contract for Air Jordan basketball shoes set an unmatched precedent for professional athletes.
Graphic Novel New Releases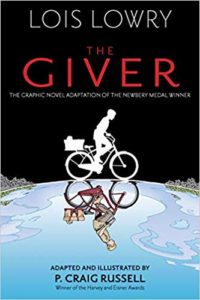 The Giver Graphic Novel by Lois Lowry, illustrated by P. Craig Russell
Placed on countless reading lists, translated into more than forty languages, and made into a feature film, The Giver is the first book in The Giver Quartet that also includes Gathering Blue, Messenger, and Son. In this new graphic novel edition, readers experience the haunting story of twelve-year-old Jonas and his seemingly ideal, if colorless, world of conformity and contentment, through the brilliant art of P. Craig Russell that truly brings The Giver to life.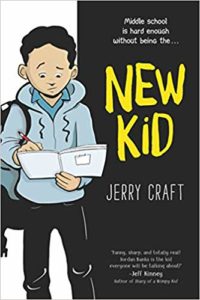 New Kid by Jerry Craft
Seventh grader Jordan Banks loves nothing more than drawing cartoons about his life. But instead of sending him to the art school of his dreams, his parents enroll him in a prestigious private school known for its academics, where Jordan is one of the few kids of color in his entire grade. As he makes the daily trip from his Washington Heights apartment to the upscale Riverdale Academy Day School, Jordan soon finds himself torn between two worlds—and not really fitting into either one. Can Jordan learn to navigate his new school culture while keeping his neighborhood friends and staying true to himself?
I would love to know what you are reading this week! Find me on Twitter at @KarinaYanGlaser, on Instagram at @KarinaIsReadingAndWriting, or email me at karina@bookriot.com.
Until next time!
Karina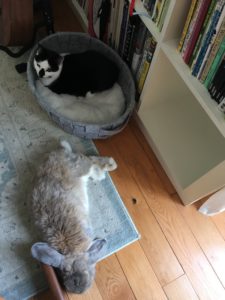 *If this e-mail was forwarded to you, follow this link to subscribe to "The Kids Are All Right" newsletter and other fabulous Book Riot newsletters for your own customized e-mail delivery. Thank you!*