Happy Black History Month! I mean, it's February, so I'm going to at least mention it, but since Black History is American History, we obviously talk about it all year. If you're working on a month of exposure of black authors or black history, I'm not going to stop you, and I'm totally open to sending you some specific recs. Hit me up anytime!
But for now, let's have a look at what's been going on.
---
Sponsored by Dreamscape Media, LLC.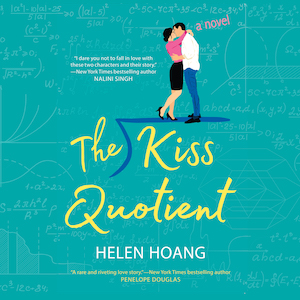 Stella Lane thinks math is the only thing that unites the universe. She comes up with algorithms to predict customer purchases—a job that has given her barely any experience in the dating department. It doesn't help that she has Asperger's. She decides that she needs lots of practice—with a professional—which is why she hires Vietnamese-Swedish escort, Michael Phan. He agrees to help her check off all the boxes on her lesson plan… When feelings begin to develop, can Michael somehow convince Stella that love is the best kind of logic?
---
News and Useful Links
HAVE Y'ALL SEEN THIS?!?!?! I AM SO EXCITE. SO. EXCITE.
If you follow the library world, you probably know about the ALA awards offered during their Midwinter Meeting, which happened last weekend. I was there! It was fun. Most of the attention goes to the Youth Media Awards, like the Printz, Newbery, Caldecott, etc. But there are awards given to adult books, too! There are also lots of lists decided upon, like the ALA-GLBT Round Table's Over The Rainbow Book List, and the Reading List, which is broken down into genre categories. OTR varies by year when it comes to romance representation, but the Reading List—since it has a romance category—always comes through. And this year, they came through.
Frolic Media made a serious misstep last week and were called out for it. They took down the article and posted an apology. Now they're reviewing their editorial process, making many of us wonder what it might have been before. Did they basically post everything their contributors produced without consideration? Offer feedback on problematic content? Was this just a blind spot for everyone? Hopefully we'll find out soon.
Did you hear? Reese Witherspoon announced her February book club pick, and it's none other than The Proposal! How awesome for Jasmine Guillory. Have you read it yet? It's pretty fun. (Also, how adorable in Reese in that photo?)
And if you haven't heard, The Ripped Bodice is now running a special Instagram account for rare romances. Rebecca Romney told folks why this is awesome.
Deals!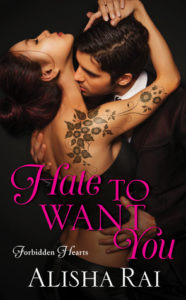 Have you been putting off Hate to Want You for some reason? If you've decided now is the time to experience the heartwrenching story of Livvy and Nicholas (and the discovery that, yes, it is possible to have feelings), it's 1.99 right now. (And a little birdie told me there might be an excerpt from The Right Swipe in the back matter. FYI.)
If you've been meaning to start Sherrilyn Kenyon's Dark Hunter series, Night Pleasures is 2.99 right now. There has been a lot happening to Sherrilyn Kenyon recently, so there's no harm in giving her a little boost. This series is a fun paranormal that can get a little repetitive, but also includes some super interesting worldbuilding and some amazing women, both heroines and supporting characters. I think there are…22 books now? So You'll have plenty to keep you busy if you fall down the rabbit hole.
Recs!
You might recall I've been reading for a non-romance book list for the past several months, which left my time to read new books limited. I filled most of it with imperative reads and novellas. I'm happy to announce that I can now read full length novels again, and my first step was to take some of the recs I've gotten from you in the past few months. I'm nowhere near caught up, but I'm excited by the ones I've been able to read this week.
Dare to Love a Duke
Eva Leigh
I think I mentioned picking this book up a few weeks ago. I finally finished it, and wow do I understand all of your excitement! Strong female characters coming from all sides, a man with faults who just wants to be a good man, sexcapades, fortune telling, and a few unanswered questions.
Perfection.
Dare to Love a Duke was a book that I knew existed but wasn't really on my radar to read (because it's the third in a series). But when Twitter went up in arms to protect the HEA of a sex worker, I was there for it. The heroine, Lucia, is the manager of a sex club for all and once worked in a brothel. The hero, a duke, couldn't give a rat's ass. Delightful, right? This book sparked a few discussions about who deserves a happy ending in romance, and I was curious. In part because of the sex worker line–would I, too, have to suspend disbelief? It would be the fault of the author if I couldn't—and in part because I'd never read Eva Leigh before. If you listen to When In Romance, you know that one of my 2019 goals is to read more authors instead of the same wonderful people I turn around to rec again and again. And boy, does she have a new fan for life. I can't wait to go back and read her backlist, because her writing is wonderful and her world is a great one.
And no, I didn't have to suspend disbelief.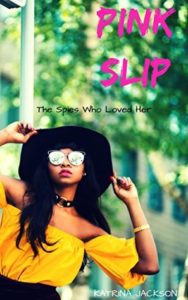 Pink Slip
Katrina Jackson
I've read Katrina Jackson's work before, but this is the first in a romantic suspense series and features polyamorous spies, and I legit could not look away. I think I bought all three in the series before I even touched the first one.
And as a bonus to you Read Harder participants, it works for your self-published task!
While this book does fall to a couple of the pitfalls of self-publishing—it could have used one more sweep through by a copyeditor, for instance—that takes nothing away from this sexy, emotional story. Lane and Monica are basically Mr. and Mrs. Smith, but at the end of the movie. They're super attractive, super good at their jobs, and they work together to get spy stuff done. But they need help keeping their lives together, and Kierra is the perfect PA. It's not until she gives her notice three years later that the three make any decision to act on their attraction to each other, though…or admit their feelings. So there's that! Enjoy!
Bonus Rec: I decided to finally check out Gwen Hayes' Romancing the Beat, which clearly breaks down the elements of romance for writers, from the meet cute to the low moment. Someone recently recommended reading it as a reader, and it really is good for knowing what pieces are usually going to be there. And! It's not completely heteronormative!
That's it til Thursday! As usual, catch me on Twitter @jessisreading or Instagram @jess_is_reading, or send me an email at jessica@riotnewmedia.com if you've got feedback or just want to say hi!