Welcome to In The Club, a newsletter of resources to keep your book group well-met and well-read.
I made it THROUUUUGH THE WILDERNEEEEEESS!! Somehow I MAAADE it THROUUUGH! I won't lie to you: I still felt like I was knock, knock, knockin' on heaven's door last week when putting together this newsletter. I was typing while shivering with a giant blanket wrapped around my body, teetering on the brink of drafting my final will and testament (you know, to make sure my books find a good home).
But at long last, after nine weeks of congestion, fever, body aches, and spastic coughs, I feel like a healthy human again. Thank you all for bearing with me and for all the happy thoughts & good vibes. Let's get back to club business and aim for a healthy rest of 2019!
---
This newsletter is sponsored by Flatiron Books.
At the Wolf's Table is the internationally bestselling novel based on the untold true story of the women conscripted to be Hitler's food tasters, from Rosella Postorino. Germany, 1943: Twenty-six-year-old Rosa's parents are gone, and her husband's fighting in WWII. Impoverished and alone, she decides to leave war-torn Berlin for the countryside. But one morning, the SS come and say she's been conscripted to be one of Hitler's tasters: each day, she and nine other women go to his headquarters to eat his meals before he does. And as secrets and resentments grow, this unlikely sisterhood reaches a dramatic climax.
---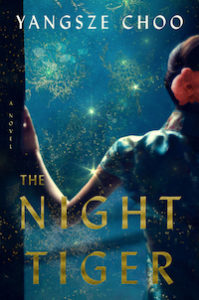 Everything's Pigs – Ya know, it really feels like the universe is trolling me with Chinese New Year. Seriously? Year of the Pig? And I *just* got over swine flu? How rude! All jokes aside, Lunar New Year is a beautiful tradition. It's also a great time to get acquainted with these upcoming book releases by Asian authors.
Book Club Bonus

: Perhaps a little too predictably, we're starting to see folks from hater nation suggest that the success of diverse books and films is rooted in their diversity and not in the quality of the works themselves. A) Eff those guys, they will NOT steal our joy! and B) It's time to get even more loud and proud in our love of diverse and inclusive works of art. In book club this year, commit to supporting work by POC not just with your readership, but by reviewing their work too. You don't have to be a book blogger or influencer to get this part done: leave a review on Amazon or Goodreads or just pump up their work on the sosh meeds.

Throw It In the Bag – I recently learned that the City of Santa Maria's library system offers an awesome program called Book Club in a Bag; any member with a library card in good standing is eligible to request a kit, which includes 10 copies of a given title and book club discussion questions to go along with them. What a fantastic idea! More libraries should offer this kind of service and I'm super interested to know which ones are already doing so.
Book Club Bonus

: If your club members generally purchase all of your club titles, consider donating your books when you're done. Reach out to your local library to see if there's already a book club program in place or maybe suggest that they start one if there isn't; with your donations, you may just be able to put great reads in the hands of other book clubbers. Maybe even offer to come up with the discussion questions!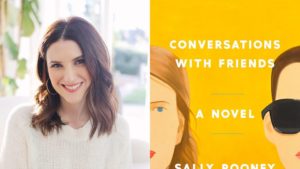 I'm a Bustler Baby, I Just Want You To Know – Did you know that Bustle has a monthly book club? What I love about their selection process is that they reach out to the authors for reading recommendations. In January, Jenny Han of To All the Boys I've Loved Before fame recommended Rebecca Serle's The Dinner List. Serle was tapped in turn to give her recs for great book club picks. So much author & book club love!
Book Club Bonus

: I've encouraged readers in the past to reach out to authors for club discussion questions, but don't be afraid to pick their brains for reading recs too! If you love what an author has written, what better way to pick your next read than to see what those very authors are reading and loving too? Engage on social media, send an email – lots of ways to get in touch and find your next club selection.
#BlackHistoryMonth –  February is Black History Month and an excellent opportunity for Black joy. Rioter Patricia Elzie-Tuttle has compiled a collection of Black bookish hashtags to celebrate all month long.
Book Club Bonus

: My favorite part of the piece is the section that

speaks to being a bookish ally. Take the tips in this piece to heart, especially if you aren't Black yourself: use the examples given for supporting black cosplayers and apply them to supporting Black writers (and creatives in general), too.
---
Thanks for hanging with me today! Shoot me an email at vanessa@riotnewmedia.com with your burning book club questions or find me on Twitter and the gram @buenosdiazsd. Sign up for the Audiobooks newsletter, get it on the Read Harder podcast, and watch me booktube every Friday too.
Stay bad & bookish, my friends.
Vanessa