This edition of Today in Books is sponsored by Doubleday, publishers of The Plotters.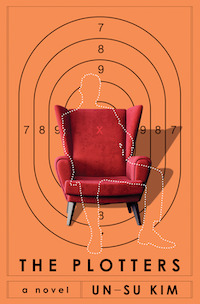 ---
The Real History Of Women In Science Fiction
Lisa Yaszek, a professor at Georgia Tech, is challenging the long held thought that women weren't writing science fiction until the '70s. Her look through old magazines not only shows that women were common sci-fi writers in the pulp era, but that "reading polls suggest that 40 to 50 percent of the readers were women." Yaszek explains that women were cut out of history–raise your hand if you've heard this story before!– because the "first science fiction anthologies were published during a backlash against first-wave feminism."
Gringotts Wizarding Bank Will Soon Be Open To The Public
If you've always wanted to bank at Gringotts Wizarding Bank your dreams are about to come true if you can make it to Warner Bros. Studio Tour London starting this April. Check out pics and info here.
Here's What Publishing Is Reading This Morning
The New Yorker came out with a piece about Dan Mallory, the author who writes under the pseudonym A.J. Finn and, well, I can't help but think that, more than it being a reveal of deception, the article shows a huge problem in publishing–and our society–of white men behaving appallingly and still getting promoted, praised, and all the advertising dollars.