Hello mystery fans!
---
Sponsored by Doubleday, publishers of The Plotters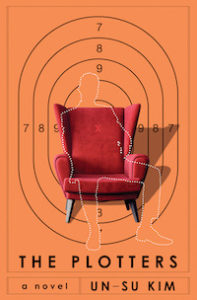 THE PLOTTERS is like if Wes Anderson wrote a thriller: an ensemble cast of eccentric characters come together to form a truly unique crime novel. Set in an alternate Seoul where assassins gather in a headquarters known as "The Library," the story follows Reseng, a lifelong hitman whose every move is dictated by the anonymous Plotters. Then, one day, Reseng steps out of line on a job and finds himself embroiled in a deadly scheme that's totally off-book. From the writer the Guardian calls "The Korean Henning Mankell", THE PLOTTERS is a stylish and sarcastic thriller that will also appeal to literary readers.
---
From Book Riot And Around The Internet
Annotated Agatha Christie Bingo
20 Murder Mystery Book Series to Intrigue and Delight
Crime-Solving Cats And Cozy Mysteries Are A Publishing Juggernaut
Read the First 3 Chapters of Monday's Not Coming
Read an excerpt of The Silent Patient, an unforgettable — and Hollywood-bound — new thriller
News And Adaptations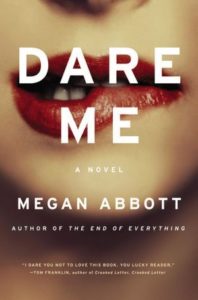 Muppets arms up: We're even closer to getting to watch Meg Abbott's Dare Me adaptation series now that Netflix and USA Network will be co-licensing. I am very much Veruca Salt, "I want it now."
We're getting a new crime imprint: Otto Penzler and Pegasus Books joined together to create Scarlet. The new imprint will focus on "Psychological suspense that features complex women." I do wish this idea that by and about women can only be marketed to women would stop, and Steph Cha has a point.
True Crime
A brief history of every Black Dahlia adaptation (and some conspiracy theories)
A new generation of kids get to grow up with nightmares: Netflix Reboots True Crime & Paranormal Series 'Unsolved Mysteries'
Amazon Closing $14M Deal For Scott Burns-Helmed Drama 'The Report'
Netflix's Ted Bundy documentary is almost everything that's wrong with the true crime genre
Kindle Deals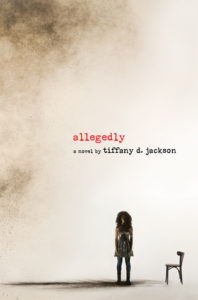 Allegedly by Tiffany D. Jackson is $1.99 and that is the most ridiculous price for this fantastic book so run to it! (Review) (TW domestic abuse/ child death/ pedophile/ rape/ suicidal thought mentioned)
And from my TBR here's a nonfiction that sounds really good and is also only $1.99: American Radical: Inside the World of an Undercover Muslim FBI Agent by Tamer Elnoury, Kevin Maurer
A Bit Of My Week In Reading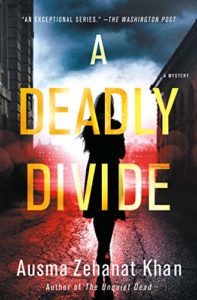 I started A Deadly Divide (Rachel Getty & Esa Khattak #5) by Ausma Zehanat Khan, which is one of my favorite series; it has an intense beginning and I can't put it down!
My audiobooks right now are The Dead Ex by Jane Corry (A missing ex-husband and alternating stories between his ex-wife and a woman raising a young daughter to help her con and steal) and Find Me Gone by Sarah Meuleman (a past and present mystery with a young woman who has just upended her life and her childhood in Belgium when there was a serial killer).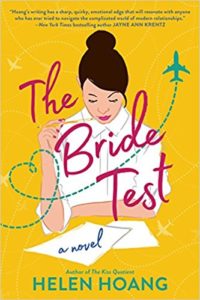 And my mystery break is Helen Hoang's The Bride Test. I have already hugged it and laughed a bunch, so clearly it's going to be another perfect book from her.
Browse all the books recommended in Unusual Suspects previous newsletters on this shelf. And here's an Unusual Suspects Pinterest board.
Until next time, keep investigating! And in the meantime, come talk books with me on Twitter, Instagram, and Litsy–you can find me under Jamie Canavés.
If a mystery fan forwarded this newsletter to you and you'd like your very own you can sign up here.