Hi Kid Lit Friends!
It was a big week for children's literature last week, with awards and honors given to books published in 2018 by the American Library Association. So many of my favorites were recognized, and it thrilled my heart to see so much enthusiasm for children's books!
In case you missed it or want to know more about any of the winning books, I've got you covered. See covers, descriptions, and buy links to all of the award winners below! Please note that I will only be listing the books for children, not teens. If you are interested in books for teens, sign up for Kelly Jensen's wonderful Book Riot newsletter, What Up in YA?).
* Please note that all descriptions come from Goodreads.
---
Just for Book Riot readers: sign up for an Audible account, and get two audiobooks free!
---
Randolph Caldecott Medal for the most distinguished American picture book for children: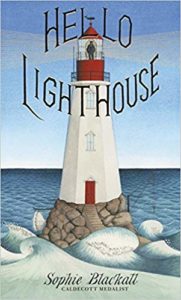 Winner: Hello Lighthouse, illustrated and written by Sophie Blackall
Watch the days and seasons pass as the wind blows, the fog rolls in, and icebergs drift by. Outside, there is water all around. Inside, the daily life of a lighthouse keeper and his family unfolds as the keeper boils water for tea, lights the lamp's wick, and writes every detail in his logbook. Step back in time and through the door of this iconic lighthouse into a cozy dollhouse-like interior with the extraordinary award-winning artist Sophie Blackall.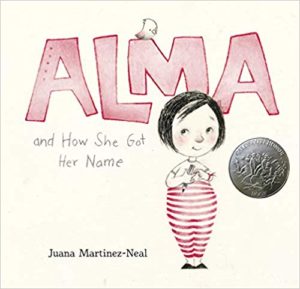 Honor: Alma and How She Got Her Name, illustrated and written by Juana Martinez-Neal
If you ask her, Alma Sofia Esperanza José Pura Candela has way too many names: six! How did such a small person wind up with such a large name? Alma turns to Daddy for an answer and learns of Sofia, the grandmother who loved books and flowers; Esperanza, the great-grandmother who longed to travel; José, the grandfather who was an artist; and other namesakes, too. As she hears the story of her name, Alma starts to think it might be a perfect fit after all — and realizes that she will one day have her own story to tell.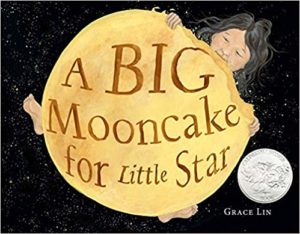 Honor: A Big Mooncake for Little Star, illustrated and written by Grace Lin
Pat, pat, pat… Little Star's soft feet tiptoed to the Big Mooncake.
Little Star loves the delicious Mooncake that she bakes with her mama. But she's not supposed to eat any yet! What happens when she can't resist a nibble?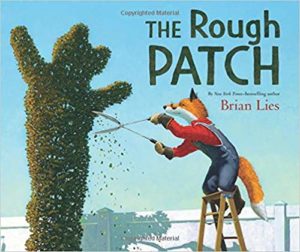 Honor: The Rough Patch, illustrated and written by Brian Lies
Evan and his dog do everything together, from eating ice cream to caring for their award-winning garden, which grows big and beautiful. One day the unthinkable happens: Evan's dog dies. Heartbroken, Evan destroys the garden and everything in it. The ground becomes overgrown with prickles and thorns, and Evan embraces the chaos. But beauty grows in the darkest of places, and when a twisting vine turns into an immense pumpkin, Evan is drawn out of his misery and back to the county fair, where friendships—old and new—await.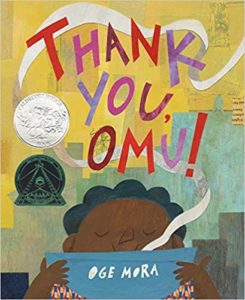 Honor: Thank You, Omu!, illustrated and written by Oge Mora
Everyone in the neighborhood dreams of a taste of Omu's delicious stew! One by one, they follow their noses toward the scrumptious scent. And one by one, Omu offers a portion of her meal. Soon the pot is empty. Has she been so generous that she has nothing left for herself?
John Newbery Medal for the most outstanding contribution to children's literature: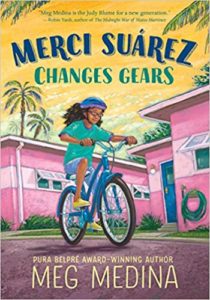 Winner: Merci Suarez Changes Gears by Meg Medina
Merci Suarez knew that sixth grade would be different, but she had no idea just how different. For starters, Merci has never been like the other kids at her private school in Florida, because she and her older brother, Roli, are scholarship students. They don't have a big house or a fancy boat, and they have to do extra community service to make up for their free tuition. So when bossy Edna Santos sets her sights on the new boy who happens to be Merci's school-assigned Sunshine Buddy, Merci becomes the target of Edna's jealousy. Things aren't going well at home, either: Merci's grandfather and most trusted ally, Lolo, has been acting strangely lately — forgetting important things, falling from his bike, and getting angry over nothing. No one in her family will tell Merci what's going on, so she's left to her own worries, while also feeling all on her own at school.
* Check out my interview with the fabulous Meg Medina in this newsletter back in September when Merci Suarez Changes Gears came out!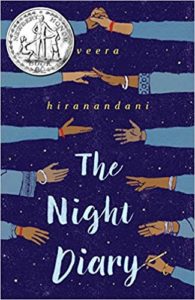 Honor: The Night Diary by Veera Hiranandani
It's 1947, and India, newly independent of British rule, has been separated into two countries: Pakistan and India. The divide has created much tension between Hindus and Muslims, and hundreds of thousands are killed crossing borders. Half-Muslim, half-Hindu twelve-year-old Nisha doesn't know where she belongs, or what her country is anymore. When Papa decides it's too dangerous to stay in what is now Pakistan, Nisha and her family become refugees and embark first by train but later on foot to reach her new home. The journey is long, difficult, and dangerous, and after losing her mother as a baby, Nisha can't imagine losing her homeland, too. But even if her country has been ripped apart, Nisha still believes in the possibility of putting herself back together.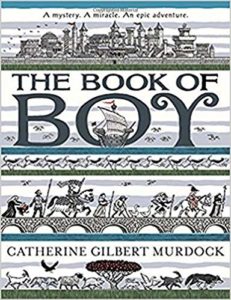 Honor: The Book of Boy by Catherine Gilbert Murdock
Boy has always been relegated to the outskirts of his small village. With a large hump on his back, a mysterious past, and a tendency to talk to animals, he is often mocked by others in his town—until the arrival of a shadowy pilgrim named Secondus. Impressed with Boy's climbing and jumping abilities, Secondus engages Boy as his servant, pulling him into an action-packed and suspensful expedition across Europe to gather the seven precious relics of Saint Peter. Boy quickly realizes this journey is not an innocent one. They are stealing the relics and accumulating dangerous enemies in the process. But Boy is determined to see this pilgrimage through until the end—for what if St. Peter can make Boy's hump go away?
Coretta Scott King (Author) Book Award recognizing an African-American author and illustrator of outstanding books for children and young adults: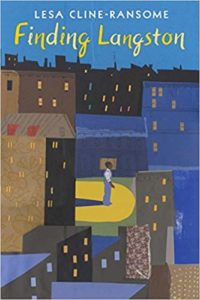 Honor: Finding Langston, written by Lesa Cline-Ransome
It's 1946. Langston's mother has just died, and now they're leaving the rest of his family and friends. He misses everything– Grandma's Sunday suppers, the red dirt roads, and the magnolia trees his mother loved. In the city, they live in a small apartment surrounded by noise and chaos. It doesn't feel like a new start, or a better life. At home he's lonely, his father always busy at work; at school he's bullied for being a country boy. But Langston's new home has one fantastic thing. Unlike the whites-only library in Alabama, the Chicago Public Library welcomes everyone. There, hiding out after school, Langston discovers another Langston–a poet whom he learns inspired his mother enough to name her only son after him.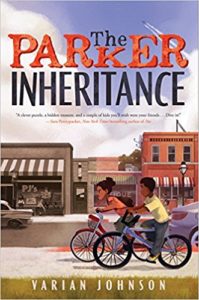 Honor: The Parker Inheritance, written by Varian Johnson
When Candice finds a letter in an old attic in Lambert, South Carolina, she isn't sure she should read it. It's addressed to her grandmother, who left the town in shame. But the letter describes a young woman. An injustice that happened decades ago. A mystery enfolding its writer. And the fortune that awaits the person who solves the puzzle. So with the help of Brandon, the quiet boy across the street, she begins to decipher the clues. The challenge will lead them deep into Lambert's history, full of ugly deeds, forgotten heroes, and one great love; and deeper into their own families, with their own unspoken secrets. Can they find the fortune and fulfill the letter's promise before the answers slip into the past yet again?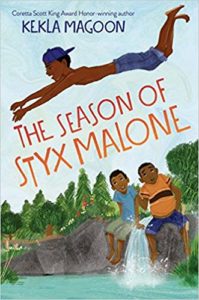 Honor: The Season of Styx Malone, written by Kekla Magoon
Caleb Franklin and his big brother Bobby Gene are excited to have adventures in the woods behind their house. But Caleb dreams of venturing beyond their ordinary small town. Then Caleb and Bobby Gene meet new neighbor Styx Malone. Styx is sixteen and oozes cool. Styx promises the brothers that together, the three of them can pull off the Great Escalator Trade–exchanging one small thing for something better until they achieve their wildest dream. But as the trades get bigger, the brothers soon find themselves in over their heads. Styx has secrets–secrets so big they could ruin everything
Coretta Scott King (Illustrator) Book Award: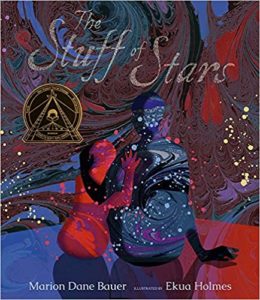 Winner: The Stuff of Stars,  illustrated by Ekua Holmes, written by Marion Dane Bauer
Before the universe was formed, before time and space existed, there was . . . nothing. But then . . . BANG! Stars caught fire and burned so long that they exploded, flinging stardust everywhere. And the ash of those stars turned into planets. Into our Earth. And into us. In a poetic text, Marion Dane Bauer takes readers from the trillionth of a second when our universe was born to the singularities that became each one of us, while vivid illustrations by Ekua Holmes capture the void before the Big Bang and the ensuing life that burst across galaxies.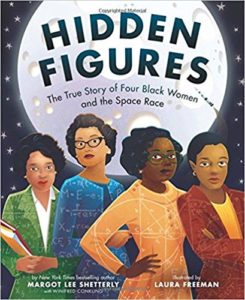 Honor: Hidden Figures, illustrated by Laura Freeman, written by Margot Lee Shetterly
Dorothy Vaughan, Mary Jackson, Katherine Johnson, and Christine Darden were good at math…really good. They participated in some of NASA's greatest successes, like providing the calculations for America's first journeys into space. And they did so during a time when being black and a woman limited what they could do. But they worked hard. They persisted. And they used their genius minds to change the world.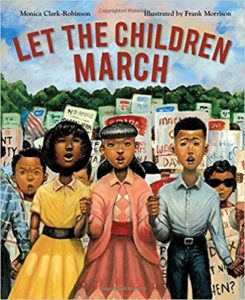 Honor: Let the Children March, illustrated by Frank Morrison, written by Monica Clark-Robinson
In 1963 Birmingham, Alabama, thousands of African American children volunteered to march for their civil rights after hearing Dr. Martin Luther King Jr. speak. They protested the laws that kept black people separate from white people. Facing fear, hate, and danger, these children used their voices to change the world. Frank Morrison's emotive oil-on-canvas paintings bring this historical event to life, while Monica Clark-Robinson's moving and poetic words document this remarkable time.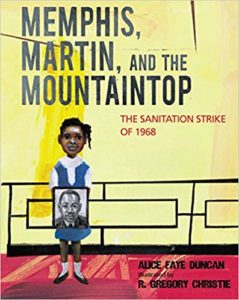 Honor: Memphis, Martin, and the Mountaintop, illustrated by R. Gregory Christie, written by Alice Faye Duncan
In February 1968, two African American sanitation workers were killed by unsafe equipment in Memphis, Tennessee. Outraged at the city's refusal to recognize a labor union that would fight for higher pay and safer working conditions, sanitation workers went on strike. The strike lasted two months, during which Dr. Martin Luther King Jr. was called to help with the protests. While his presence was greatly inspiring to the community, this unfortunately would be his last stand for justice. He was assassinated in his Memphis hotel the day after delivering his "I've Been to the Mountaintop" sermon in Mason Temple Church. Inspired by the memories of a teacher who participated in the strike as a child, author Alice Faye Duncan reveals the story of the Memphis sanitation strike from the perspective of a young girl with a riveting combination of poetry and prose.
Coretta Scott King/John Steptoe New Talent Illustrator Award:
Thank You, Omu!, illustrated and written by Oge Mora (see description under Caldecott)
Schneider Family Book Award for books that embody an artistic expression of the disability experience: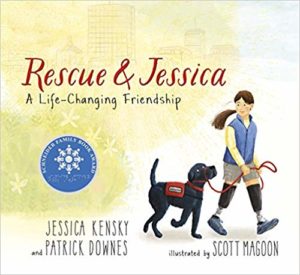 Winner for Young Children: Rescue & Jessica A Life-Changing Friendship, written by Jessica Kensky and Patrick Downes, illustrated by Scott Magoon
Rescue thought he'd grow up to be a Seeing Eye dog — it's the family business, after all. When he gets the news that he's better suited to being a service dog, he's worried that he's not up to the task. Then he meets Jessica, a girl whose life is turning out differently than the way she'd imagined it, too. Now Jessica needs Rescue by her side to help her accomplish everyday tasks. And it turns out that Rescue can help Jessica see after all: a way forward, together, one step at a time. An endnote from the authors tells more about the training and extraordinary abilities of service dogs, particularly their real-life best friend and black lab, Rescue.
Honor: The Remember Balloons, written by Jessie Oliveros, illustrated by Dana Wulfekotte
James's Grandpa has the best balloons because he has the best memories. He has balloons showing Dad when he was young and Grandma when they were married. Grandpa has balloons about camping and Aunt Nelle's poor cow. Grandpa also has a silver balloon filled with the memory of a fishing trip he and James took together. But when Grandpa's balloons begin to float away, James is heartbroken. No matter how hard he runs, James can't catch them. One day, Grandpa lets go of the silver balloon—and he doesn't even notice! Grandpa no longer has balloons of his own. But James has many more than before. It's up to him to share those balloons, one by one.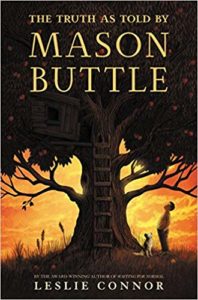 Winner for Middle Grades: The Truth as Told by Mason Buttle, written by Leslie Connor
Mason Buttle is the biggest, sweatiest kid in his grade, and everyone knows he can barely read or write. Mason's learning disabilities are compounded by grief. Fifteen months ago, Mason's best friend, Benny Kilmartin, turned up dead in the Buttle family's orchard. An investigation drags on, and Mason, honest as the day is long, can't understand why Lieutenant Baird won't believe the story Mason has told about that day. Both Mason and his new friend, tiny Calvin Chumsky, are relentlessly bullied by the other boys in their neighborhood, so they create an underground club space for themselves. When Calvin goes missing, Mason finds himself in trouble again. He's desperate to figure out what happened to Calvin, and eventually, Benny. But will anyone believe him?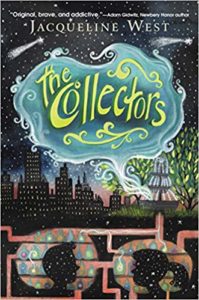 Honor: The Collectors, written by Jacqueline West
Van has always been an outsider. Most people don't notice him. But he notices them. And he notices the small trinkets they drop, or lose, or throw away—that's why his collection is full of treasures. Then one day, Van notices a girl stealing pennies from a fountain, and everything changes. He follows the girl, Pebble, and uncovers an underground world full of wishes and the people who collect them. Apparently not all wishes are good and even good wishes often have unintended consequences—and the Collectors have made it their duty to protect us. But they aren't the only ones who have their eyes on the world's wishes—and they may not be the good guys, after all.
Pura Belpré Awards honoring a Latinx writer and illustrator whose children's books best portray, affirm and celebrate the Latino cultural experience: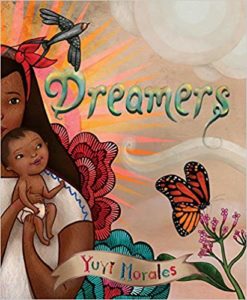 Winner (Illustrator): Dreamers, illustrated and written by Yuyi Morales
In 1994, Yuyi Morales left her home in Xalapa, Mexico and came to the US with her infant son. She left behind nearly everything she owned, but she didn't come empty-handed. She brought her strength, her work, her passion, her hopes and dreams…and her stories. Caldecott Honor artist and five-time Pura Belpré winner Yuyi Morales's gorgeous new picture book Dreamers is about making a home in a new place. Yuyi and her son Kelly's passage was not easy, and Yuyi spoke no English whatsoever at the time. But together, they found an unexpected, unbelievable place: the public library. There, book by book, they untangled the language of this strange new land, and learned to make their home within it.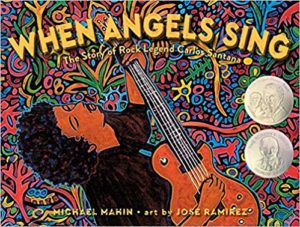 Honor (Illustrator): When Angels Sing: The Story of Rock Legend Carlos Santana, illustrated by Jose Ramirez, written by Michael Mahin
Carlos Santana loved to listen to his father play el violín. It was a sound that filled the world with magic and love and feeling and healing—a sound that made angels real. Carlos wanted to make angels real, too. So he started playing music. Carlos tried el clarinete and el violín, but there were no angels. Then he picked up la guitarra. He took the soul of the Blues, the brains of Jazz, and the energy of Rock and Roll, and added the slow heat of Afro-Cuban drums and the cilantro-scented sway of the music he'd grown up with in Mexico. There were a lot of bands in San Francisco but none of them sounded like this. Had Carlos finally found the music that would make his angels real?
Honor (Author): They Call Me Guero: A Border Kid's Poems written by David Bowles
Twelve-year-old Güero is Mexican American, at home with Spanish or English and on both sides of the river. He's starting 7th grade with a woke English teacher who knows how to make poetry cool. In Spanish, "Güero" is a nickname for guys with pale skin, Latino or Anglo. But make no mistake: our red-headed, freckled hero is puro mexicano, like Canelo Álvarez, the Mexican boxer. Güero is also a nerd–reader, gamer, musician–who runs with a squad of misfits like him, Los Bobbys. Sure, they get in trouble like anybody else, and like other middle-school boys, they discover girls. Watch out for Joanna! She's tough as nails.  But trusting in his family's traditions, his accordion and his bookworm squad, he faces seventh grade with book smarts and a big heart. Life is tough for a border kid, but Güero has figured out how to cope.
Robert F. Sibert Informational Book Award for most distinguished informational book for children: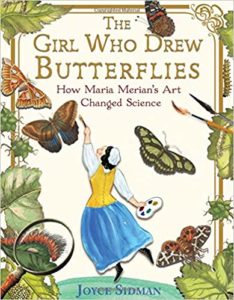 Winner: The Girl Who Drew Butterflies: How Maria Merian's Art Changed Science, written by Joyce Sidman
One of the first naturalists to observe live insects directly, Maria Sibylla Merian was also one of the first to document the metamorphosis of the butterfly. In this visual nonfiction biography, richly illustrated throughout with full-color original paintings by Merian herself, the Newbery Honor–winning author Joyce Sidman paints her own picture of one of the first female entomologists and a woman who flouted convention in the pursuit of knowledge and her passion for insects.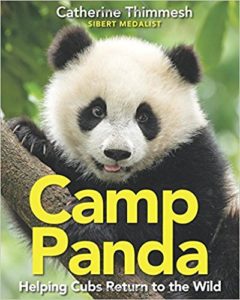 Honor: Camp Panda: Helping Cubs Return to the Wild, written by Catherine Thimmesh
Roughly a thousand years ago, an estimated 23,000 pandas roamed wild and free through their native China. But within the past forty years, more than fifty percent of the panda's already shrinking habitat has been destroyed by humans, leaving the beautiful and beloved giant panda vulnerable to extinction. Despite the seemingly insurmountable odds—poaching, habitat destruction, pollution, human overpopulation, and global climate change—the panda is making a comeback. How? By humans teaching baby pandas how to be wild and stay wild.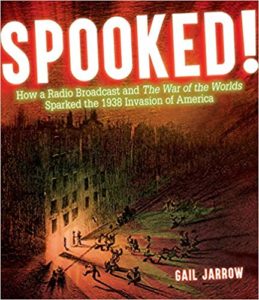 Honor: Spooked! How a Radio Broadcast and The War of the Worlds Sparked the 1938 Invasion of America, written by Gail Jarrow and published by Calkins Creek
On the night of October 30, 1938, thousands of Americans panicked when they believed that Martians had invaded Earth. What appeared to be breaking news about an alien invasion was in fact a radio drama based on H. G. Wells's War of the Worlds, performed by Orson Welles and his Mercury Theatre players. Some listeners became angry once they realized they had been tricked, and the reaction to the broadcast sparked a national discussion about fake news, propaganda, and the role of radio. In this compelling nonfiction chapter book, Gail Jarrow explores the production of the broadcast, the aftermath, and the concept of fake news in the media.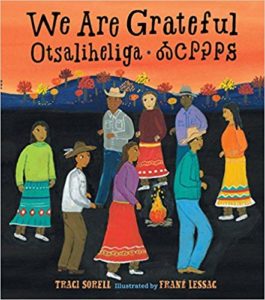 Honor: We Are Grateful: Otsaliheliga, written by Traci Sorell, illustrated by Frané Lessac
The word otsaliheliga (oh-jah-LEE-hay-lee-gah) is used by members of the Cherokee Nation to express gratitude. Beginning in the fall with the new year and ending in summer, follow a full Cherokee year of celebrations and experiences. Written by a citizen of the Cherokee Nation, this look at one group of Native Americans is appended with a glossary and the complete Cherokee syllabary, originally created by Sequoyah.
Honor: When Angels Sing: The Story of Rock Legend Carlos Santana, written Michael Mahin, illustrated by Jose Ramirez (see description under Schneider Family Book Award)
Stonewall Book Award – Mike Morgan & Larry Romans Children's & Young Adult Literature Award given annually to English-language children's and young adult books of exceptional merit relating to the gay, lesbian, bisexual and transgender experience: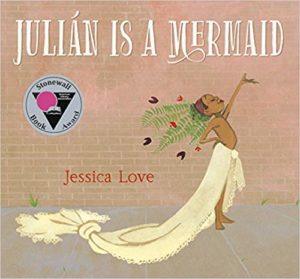 Winner: Julian Is a Mermaid, written and illustrated by Jessica Love
While riding the subway home from the pool with his abuela one day, Julián notices three women spectacularly dressed up. Their hair billows in brilliant hues, their dresses end in fishtails, and their joy fills the train car. When Julián gets home, daydreaming of the magic he's seen, all he can think about is dressing up just like the ladies in his own fabulous mermaid costume: a butter-yellow curtain for his tail, the fronds of a potted fern for his headdress. But what will Abuela think about the mess he makes — and even more importantly, what will she think about how Julián sees himself?
Winner: Hurricane Child, written by Kheryn Callender
Being born during a hurricane is unlucky, and twelve-year-old Caroline has had her share of bad luck lately. She's hated and bullied by everyone in her small school on St. Thomas of the US Virgin Islands, a spirit only she can see won't stop following her, and — worst of all — Caroline's mother left home one day and never came back. But when a new student named Kalinda arrives, Caroline's luck begins to turn around. Kalinda, a solemn girl from Barbados with a special smile for everyone, becomes Caroline's first and only friend — and the person for whom Caroline has begun to develop a crush.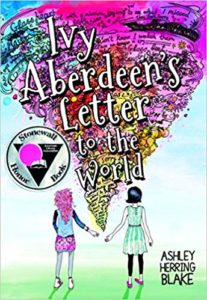 Honor: Ivy Aberdeen's Letter to the World, written by Ashley Herring Blake
When a tornado rips through town, twelve-year-old Ivy Aberdeen's house is destroyed and her family of five is displaced. Ivy feels invisible and ignored in the aftermath of the storm–and what's worse, her notebook filled with secret drawings of girls holding hands has gone missing. Mysteriously, Ivy's drawings begin to reappear in her locker with notes from someone telling her to open up about her identity. Ivy thinks–and hopes–that this someone might be her classmate, another girl for whom Ivy has begun to develop a crush. Will Ivy find the strength and courage to follow her true feelings?
Theodor Seuss Geisel Award for the most distinguished beginning reader book: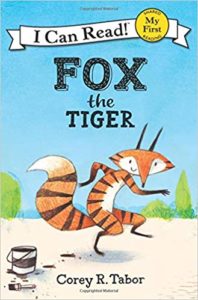 Winner: Fox the Tiger, written and illustrated by Corey R. Tabor
In Fox the Tiger, this winning trickster character and his animal friends learn that the best thing to be is yourself. Fox the Tiger is a My First I Can Read book, which means it's perfect for shared reading with a child. Other Fox books include: Fox Is Late, Fox and the Jumping Contest, and Fox and the Bike Ride.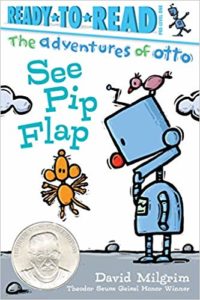 Honor: The Adventures of Otto: See Pip Flap, written and illustrated by David Milgrim
See Tweet fly. Fly, Tweet, fly. Pip wants to fly too—flap, flap, flap! Can Otto help Pip find a way to soar in the sky?
This Pre-level 1 Ready-to-Read with bright illustrations and minimal text is perfect for the true emergent reader.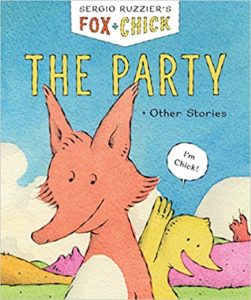 Honor: Fox + Chick: The Party and Other Stories, written and illustrated by Sergio Ruzzier
Fox and Chick don't always agree. But Fox and Chick are always friends. With sly humor and companionable warmth, Sergio Ruzzier deftly captures the adventures of these two seemingly opposite friends. The luminous watercolor images showcased in comic-book panel form will entice emerging readers, while the spare text and airiness of the images make this early chapter book accessible to a picture book audience as well.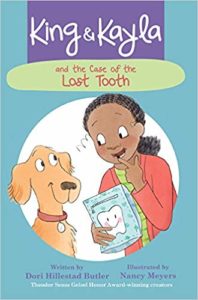 Honor: King & Kayla and the Case of the Lost Tooth, written by Dori Hillestad Butler, illustrated by Nancy Meyers
A lovable dog helps his human girl solve a mystery.
Kayla lost a tooth, but now it's missing! What does Kayla know? ―Her tooth is not inside the tooth fairy pillow. It's not inside her backpack. It's not inside the car. What does King know? ―Mason's hand smells like the tooth fairy pillow. How will they solve the mystery?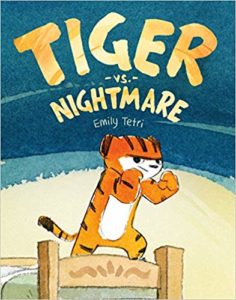 Honor: Tiger vs. Nightmare, written and illustrated by Emily Tetri
Tiger is a very lucky kid: she has a monster living under her bed. Every night, Tiger and Monster play games until it's time for lights out. Of course, Monster would never try to scare Tiger―that's not what best friends do. But Monster needs to scare someone…it's a monster, after all. So while Tiger sleeps, Monster scares all of her nightmares away. Thanks to her friend, Tiger has nothing but good dreams. But waiting in the darkness is a nightmare so big and mean that Monster can't fight it alone. Only teamwork and a lot of bravery can chase this nightmare away.
Asian/Pacific American Award for Literature promotes Asian/Pacific American culture and heritage and is awarded based on literary and artistic merit.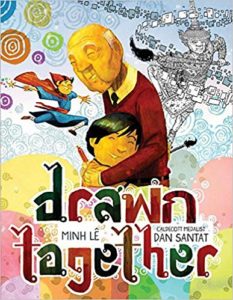 Picture Book Winner: Drawn Together, written by Minh Lê, illustrated by Dan Santat
When a young boy visits his grandfather, their lack of a common language leads to confusion, frustration, and silence. But as they sit down to draw together, something magical happens-with a shared love of art and storytelling, the two form a bond that goes beyond words.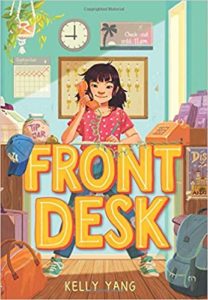 Children's Literature Winner: Front Desk, written by Kelly Yang
Mia Tang has a lot of secrets.
Number 1: She lives in a motel, not a big house. Every day, while her immigrant parents clean the rooms, ten-year-old Mia manages the front desk of the Calivista Motel and tends to its guests.
Number 2: Her parents hide immigrants. And if the mean motel owner, Mr. Yao, finds out they've been letting them stay in the empty rooms for free, the Tangs will be doomed.
Number 3: She wants to be a writer. But how can she when her mom thinks she should stick to math because English is not her first language?
The Sydney Taylor Book Award is presented annually to outstanding books for children and teens that authentically portray the Jewish experience.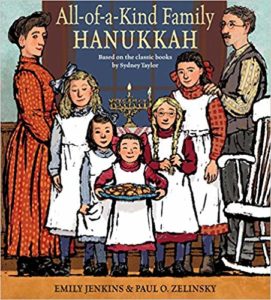 Younger Readers Winner: All-of-a-Kind-Family Hanukkah," by Emily Jenkins, illustrated by Paul Zelinsky
Fans, along with those just meeting the five girls ("all of a kind," as their parents say), will join them back in 1912, on the Lower East Side of NYC, and watch as preparations for Hanukkah are made. When Gertie, the youngest, is not allowed to help prepare latkes, she throws a tantrum. Banished to the girls' bedroom, she can still hear the sounds and smell the smells of a family getting ready to celebrate. But then Papa comes home and she is allowed out–and given the best job of all: lighting the first candle on the menorah.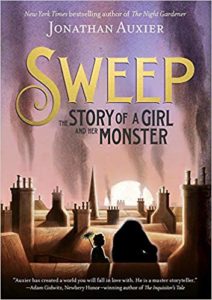 Older Readers Winner: Sweep: The Story of a Girl and Her Monster, by Jonathan Auxier
It's been five years since the Sweep disappeared. Orphaned and alone, Nan Sparrow had no other choice but to work for a ruthless chimney sweep named Wilkie Crudd. She spends her days sweeping out chimneys. The job is dangerous and thankless, but with her wits and will, Nan has managed to beat the deadly odds time and time again. When Nan gets stuck in a chimney fire, she fears the end has come. Instead, she wakes to find herself unharmed in an abandoned attic. And she is not alone. Huddled in the corner is a mysterious creature—a golem—made from soot and ash.
Around the web…
When They Got the Call: PW Speaks with 2019 Newbery, Caldecott, and Printz Winners, via Publisher's Weekly
10 Picture Books About Anxiety For Children Who Worry, via Book Riot
10 Chinese New Year Books to Celebrate the Year of the Pig, via Book Riot
I would love to know what you are reading this week! Find me on Twitter at @KarinaYanGlaser, on Instagram at @KarinaIsReadingAndWriting, or email me at karina@bookriot.com.
Until next time!
Karina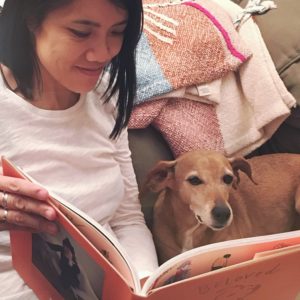 Ginger Pye likes it when I read to her:)
*If this e-mail was forwarded to you, follow this link to subscribe to "The Kids Are All Right" newsletter and other fabulous Book Riot newsletters for your own customized e-mail delivery. Thank you!*