Welcome to February, fellow nonfiction nerds! As I'm typing this, I'm smack in the middle of the polar vortex, which means the temperature and wind chill where I live in Minnesota was so cold even the U.S. Postal Service suspended deliveries. It's pretty awful, and I'm being kind of a grump about the whole thing.
What does that have to do with nonfiction? Not very much, but it's about all I can think about right now as I cuddle up in my warmest sweatpants, shawl, and slippers while I hope my space heater is ready to work. But what you really want is some nonfiction news, so let's get going.
---
Sponsored by Flatiron Books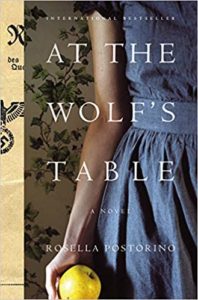 At the Wolf's Table is the internationally bestselling novel based on the untold true story of the women conscripted to be Hitler's food tasters, from Rosella Postorino. Germany, 1943: Twenty-six-year-old Rosa's parents are gone, and her husband's fighting in WWII. Impoverished and alone, she decides to leave war-torn Berlin for the countryside. But one morning, the SS come and say she's been conscripted to be one of Hitler's tasters: each day, she and nine other women go to his headquarters to eat his meals before he does. And as secrets and resentments grow, this unlikely sisterhood reaches a dramatic climax.
---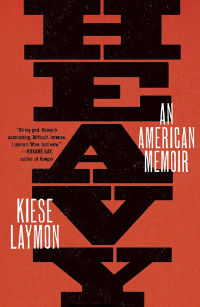 Kiese Laymon's memoir, Heavy, is this year's winner of the Andrew Carnegie Medal for excellence in nonfiction. In the memoir, "Laymon recalls the traumas of his Mississippi youth; the depthless hunger that elevated his weight; his obsessive, corrective regime of diet and exercise; his gambling, teaching, activism, and trust in the power of writing."
Two people you know – and one person you ought to know – have signed deals to publish political (or politics-adjacent) memoirs in the next year or so. The two you know… Jim Acosta, CNN's Chief White House Correspondent, has a book about covering the Trump administration coming out June 11 titled The Enemy of the People. Bill Clinton is set to release a new book about his post-presidential life (no news on the title or contents yet).
And then the one you might not, and that I'm most excited about! Rep. Ilhan Omar of Minnesota has sold her debut memoir, This is What America Looks Like. Omar is a Somali refugee who now represents Minnesota's 5th congressional district in the House. She represents a ton of firsts – first Muslim refugee in Congress, first woman of color to represent Minnesota, and the first person to wear a hijab in Congress. The book is set to publish in April 2020.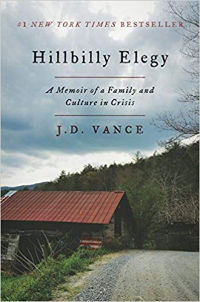 Another best-selling nonfiction book will be coming to Netflix. The company paid $45 million and tapped director Ron Howard to direct and produce an adaptation of Hillbilly Elegy, J.D. Vance's 2016 memoir about growing up in a working class Appalachian family. There's no news on casting yet, but given how much cultural conversation there has been around this book, I wouldn't be surprised to see some big names in contention.
Still as obsessed with Marie Kondo as I am? Bustle recommends 15 books like Tidying Up With Marie Kondo that can "help you get yourself and your household back on track." Excuse me while I go add all of these to my TBR list.
And that's it for this week. You can find me on Twitter @kimthedork, on email at kim@riotnewmedia.com, and co-hosting the For Real podcast here at Book Riot. Stay warm and safe, friends who are still in the middle of this cold snap. Happy reading! – Kim