This edition of Today in Books is sponsored by Flatiron Books.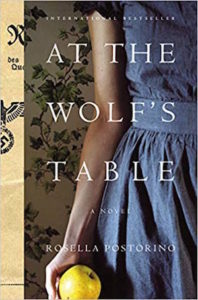 ---
More Gillian Flynn
Well in the form of on your TV not in a book. Based on the British series Utopia Flynn will be show runner and executive producer of the nine-episode series on Amazon, keeping the same title. Read about casting and plot here.
2019 Rainbow Book List Is Here!
It's a list of "books with significant gay, lesbian, bisexual, transgender, or queer/questioning content, aimed at children and youth from birth to age 18" and my TBR could not be happier. If you want to get to what the committee considered exceptional, those titles are the ones starred. Happy reading!
Dr. Seuss Almost Destroyed His First Children's Book
But thanks to a college classmate he was stopped from burning the manuscript for And to Think That I Saw It on Mulberry Street after dozens of rejections. He wrote a thank you letter to his friend Mike McClintock, and that letter will be up for auction tomorrow. For more on the story, letters, auction–and cute doodles–read here.