Today's Riot Rundown is sponsored by Gallery Books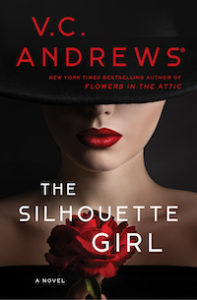 From New York Times bestselling author V.C. Andrews (Flowers in the Attic) comes a gripping psychological thriller about a stalker hell-bent on destroying a young woman's life.
Pru Dunning has everything she ever wanted: a successful boyfriend, a thriving career, and a truly comfortable life. But then the strange voicemails start. Scarletta, the woman calls herself. She seems to know Pru, although Pru doesn't know that name or recognize the voice leaving her poisonous messages.
When Pru suddenly becomes a person of interest in a murder case, it feels like Scarletta's toxic voice will silence all beauty in Pru's life, once and for all.