January is almost over! How is that possible? By now, I was supposed to be lounging about making bad decisions about rearranging my bookshelves on whatever they give you after they yank out your wisdom teeth. But they moved my appointment so I'm just doing the usual working thing. Ah well. Books are still in my future.
So. Many. Books.
---
Sponsored by 99 Percent Mine by Sally Thorne, published by William Morrow.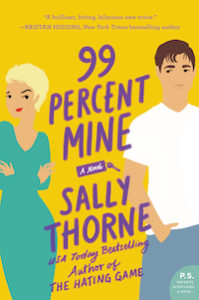 From the author of The Hating Game comes a new romantic comedy about two twins struggling over an inheritance, and the sexy best friend who gets in the middle. Darcy Barrett met her dream man when she was eight years old, and the rest of the male population has been a letdown ever since. No one measures up to Tom Valeska whose only flaw is that her twin brother, Jamie, saw him first, and claimed him forever as his best friend. Tom's off limits and loyal to Jamie 99%, and for Darcy, one percent of him used to be enough. But this time around, she's switching things up…
---
Over on Book Riot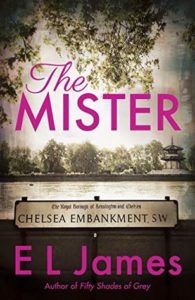 So on Monday I somehow forgot the big news. I broke the damn thing myself for Book Riot. and I forgot. Well, if you didn't already know, now you do: E L James is releasing a new book, and it's not about the Grey family. It's called The Mister, and at least since it's set in England, I won't throw the book at Britishisms like "Laters, Baby." (Though if that phrase is spoken by Maxim Trevelyan—yes, that is The Mister's name—I don't know what I will do.)
And of course, because we can't leave a new E L James book alone, Trisha has a few burning questions about this book. I'm sure we all do.
Speaking of Trisha, we celebrated When In Romance's Podiversary this week! It's officially been a year and what a year to start! It looks like the WTFery that is Romancelandia won't be waning anytime soon, so we'll have plenty to talk about in the year to come. This time? More people who don't understand romance.
Are you doing the Read Harder challenge? There are some romances in this list of recommended books with 100 or fewer goodreads reviews. And I'm ashamed to say, I haven't read any of them (so I know what I'm doing soon.)
Look, I'm not saying all romance lovers read Harry Potter fanfiction, but I bet there are plenty of us who appreciate Namera's effort in pulling together this amazing list. (Also, The Green Girl is one of those I still randomly think about years later. FYI.) (Also Number Two, I might have also written one of these a couple years ago that doesn't have many of the same picks.)
Finally, if you're ready to KonMari your whole living space and want to move to book subscription services instead, here are a few to try.
Deals!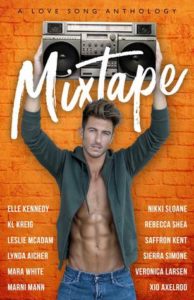 Twelve stories. Over 500 pages. All inspired by music. Check out stories by Xio Axelrod, Sierra Simone, Nikki Sloane. And nine more, obviously. Regardless of what the cover might indicate, the stories aren't all about musicians. Actually, there are no musicians in the descriptions at all! But these are totally promising stories, and bound to be good examples of those novellas Trisha and I were talking about on Monday. You probably want the link huh? Well it's Mixtape and it's 99 cents!
It's been three weeks. Have you bought Once Ghosted, Twice Shy yet? It's still 1.99, and it's still amazing. Likotsi and Fabiola are wonderful and amazing, and everybody just makes feelings happen. If you haven't read it, you should.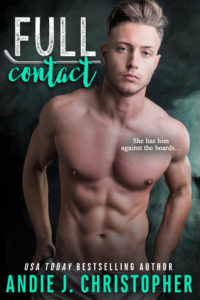 So uh…did we know Andie J. Christopher had written a hockey romance? It's wildly cold in some parts of the country so it sounded like a good time to read about some hockey goodness. It's called Full Contact and it's got a virgin hero (with a bounty on his virginity WHAT) and a heroine who just wants to get out of town, six-four hunk of Viking-sex or no. It's 2.99 right now, so you should definitely check it out.
New Releases!
Let's talk new books! I am excited to read all of these!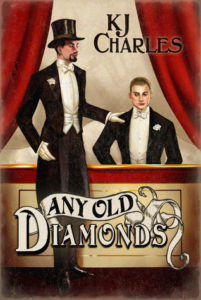 Any Old Diamonds
KJ Charles
What does the younger son of a duke do when he can't stand his father or his wealth? Plans to have the diamonds he's bought for his duchess stolen, of course. What else? His new compatriot must pretend to be his BFF, though, and that makes things…complicated. KJ Charles does her thing yet again, and it's just as delightful (and feels-y, because that's how she works) as everything else she's put out.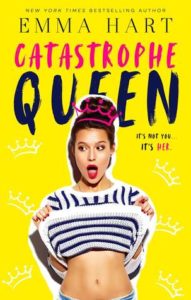 Catastrophe Queen
Emma Hart
Mallory has a new job. This means she has a new boss. Her boss is hot. He knows it; she knows it. They both know they have to deal with their mutual attraction some kind of way, because Mallory needs her job. I'll tell you—I have been on a trash people kick. Protagonists who are far from together who spend their books not just falling in love but figuring their own thing out are just the best thing. (Note: have you read Intercepted? I think you need to read Intercepted.)
Want more? Check these out, too.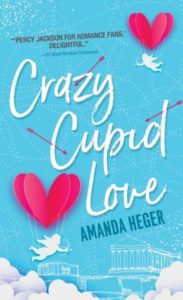 Crazy Cupid Love by Amanda Heger
Three Little Words by Jenny Holiday
See The Light by Kate McMurray
As usual, catch me on Twitter @jessisreading or Instagram @jess_is_reading, or send me an email at jessica@riotnewmedia.com if you've got feedback or just want to say hi!