Hola, Audiophiles!
I'm gonna give it to you straight: Winter Institute? So absolutely incredible. The particular variety of flu that I came back with? Would not recommend! I've got a real bone to pick with whomever is out here doing reckless brujeria on my immune system. I cannot buy another tissue box or bag of cough drops, nor take the 'Oh no, you're still sick?" look from the guy at my local pharmacy. Dios mio!
In better, cheerier news, it's that time again: new month, new audiobooks! Let's get straight to some of the fantastic titles comin' at yer ear holes in February and find ourselves some happy. Let's audio!
---
Sponsored by Princeton University Press Audio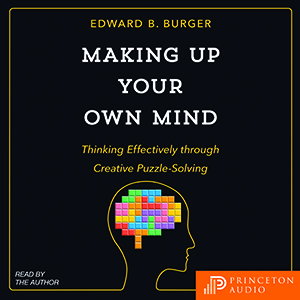 We solve countless problems—big and small—every day. With so much practice, why do we often have trouble making simple decisions—much less arriving at optimal solutions to important questions? Are we doomed to this muddle—or is there a practical way to learn to think more effectively and creatively? In this enlightening, entertaining, and inspiring book, Edward Burger shows how we can become far better at solving real-world problems by learning creative puzzle-solving skills using simple, effective thinking techniques. Start Listening Now!
---
New Releases

Publisher's description in quotes, release dates in parentheses
Black Leopard, Red Wolf (The Dark Star Trilogy, Book 1) by Marlon James, narrated by Dion Graham (February 5)
We ain't ready for this greatness, y'all. From the Man Booker Prize-winning author of A Brief History of Seven Killings comes an African Game of Thrones, the first novel in the Dark Star trilogy. "Myth, fantasy, and history come together to explore what happens when a mercenary is hired to find a missing child.
Drawing from African history and mythology and his own rich imagination, Marlon James has written a novel unlike anything that's come before it: a saga of breathtaking adventure that's also an ambitious, involving read. Defying categorization and full of unforgettable characters, Black Leopard, Red Wolf is both surprising and profound as it explores the fundamentals of truth, the limits of power, and our need to understand them both."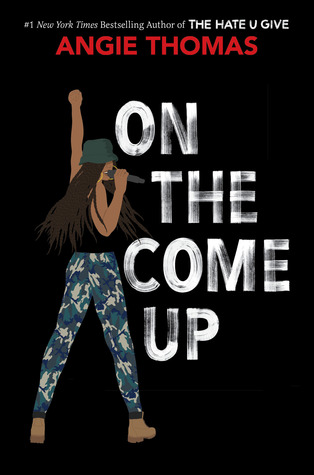 On the Come Up by Angie Thomas, narrated by Bahni Turpin (February 5)
Yaaaasssss, it's time! Angie Thomas' highly anticipated second novel is upon us wherein we meet sixteen-year-old Bri, the daughter of an underground hip hop legend who died right before his career could take off. Now Bri has big dreams to become one of the greatest rappers of all time herself.
"But it's hard to get your come up when you're labeled a hoodlum at school, and your fridge at home is empty after your mom loses her job. So Bri pours her anger and frustration into her first song, which goes viral…for all the wrong reasons.
Bri soon finds herself at the center of a controversy, portrayed by the media as more menace than MC. But with an eviction notice staring her family down, Bri doesn't just want to make it—she has to. Even if it means becoming the very thing the public has made her out to be."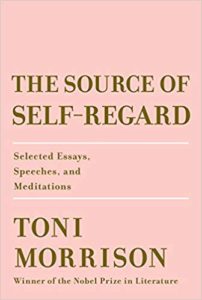 The Source of Self-Regard by Toni Morrison, narrated by Bahni Turpin (February 12)
Two words: Toni. Morrison. "The Source of Self-Regard… is divided into three parts: the first is introduced by a powerful prayer for the dead of 9/11; the second by a searching meditation on Martin Luther King Jr., and the last by a heart-wrenching eulogy for James Baldwin. In the writings and speeches included here, Morrison takes on contested social issues: the foreigner, female empowerment, the press, money, "black matter(s)," and human rights. She looks at enduring matters of culture: the role of the artist in society, the literary imagination, the Afro-American presence in American literature, and in her Nobel lecture, the power of language itself."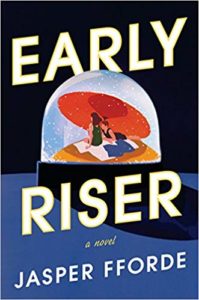 Early Riser by Jasper Fforde, narrated by Thomas Hunt (February 12)
I am a huge fan of the Thursday Next books and can't wait to dive into this standalone from Jasper Fforde! And TBH, it kind of gives me the creeps and I'm here for it: a world where for four months every winter, the entire human population hibernates.
It's Charlie Worthing's first season with the Winter Consuls, a group of dedicated misfits who are responsible for the safety of the sleeping masses. He's investigating an outbreak of viral dreams, dreams that suddenly start to kill people. Then Charlie starts to have the dreams and they start to come true what the heck is even real anymore?
"But teasing truth from the Winter is never easy: You have to avoid the Villains and their penchant for murder, kidnapping, and stamp collecting, ensure you aren't eaten by Nightwalkers, whose thirst for human flesh can only be satisfied by comfort food, and sidestep the increasingly less-than-mythical WinterVolk. But so long as you remember to wrap up warmly, you'll be fine."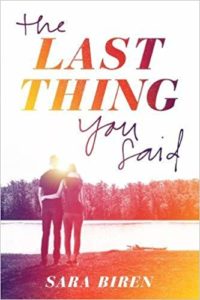 The Last Thing You Said by Sara Biren, narrated by Julia Knippen (February 12)
"Lucy always loved summers on Halcyon Lake—sunning on the lake raft, relaxing on the boat, and spending every possible minute with her best friend, Trixie, and Trixie's brother, Ben, Lucy's lifelong crush. Until last summer, when one tragic event turned their idyllic world upside down. Now nothing is the same. This summer, Trixie is gone, and Ben is distant, numbing his pain with parties and a string of interchangeable girlfriends. Lucy does her best to move on and avoid this cold new Ben. She throws herself into babysitting, waitressing, and a sweet new romance with the renter next door. But in their small lake town, forgetting the past—and Ben—proves impossible. He still seems to be everywhere: at work, at the movies . . . and in Lucy's heart. Lucy so wants to move on, but how can she forgive when she can't forget?"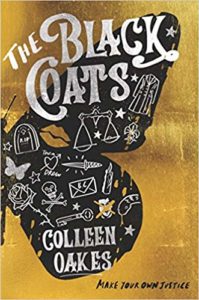 The Black Coats by Collen Oakes, narrated by Eileen Stevens (February 12)
"The enigmatic Black Coats have been exacting vengeance on men who have hurt girls and women for years. The killer of Thea's cousin went free, and Thea has just received an invitation to join the Black Coats' balancings—acts of revenge meant to teach a lesson. Justice for Natalie has never felt so close.
But as the balancings escalate in brutality, Thea's clear-cut mission begins to unravel and she must decide just how far she is willing to go for justice.
Because when the line between justice and revenge is paper thin, it's hard not to get cut." So… anyone else wanna be a Black Coat with me?
Once Ghosted, Twice Shy by Alyssa Cole, narrated by Karen Chilton (February 19)
"While her boss the prince was busy wooing his betrothed, Likotsi had her own love affair after swiping right on a dating app. But her romance had ended in heartbreak, and now, back in NYC again, she's determined to rediscover her joy—so of course she runs into the woman who broke her heart.
When Likotsi and Fabiola meet again on a stalled subway train months later, Fab asks for just one cup of tea. Likotsi, hoping to know why she was unceremoniously dumped, agrees. Tea and food soon leads to them exploring the city together, and their past, with Fab slowly revealing why she let Likotsi go, and both of them wondering if they can turn this second chance into a happily ever after."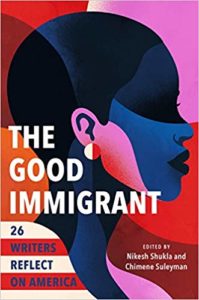 The Good Immigrant: 26 Writers Reflect on America by Nikesh Shukla and Chimene Suleyman, narrated by various (February 19)
I've been working my way through an advanced copy of The Good Immigrant for about a month and do not have the words to say what a powerful read it is. "An urgent collection of essays by first and second-generation immigrants, exploring what it's like to be othered in an increasingly divided America.
From Trump's proposed border wall and travel ban to the marching of White Supremacists in Charlottesville, America is consumed by tensions over immigration and the question of which bodies are welcome. In this much-anticipated follow-up to the bestselling UK edition, hailed by Zadie Smith as "lively and vital," editors Nikesh Shukla and Chimene Suleyman hand the microphone to an incredible range of writers whose humanity and right to be here is under attack."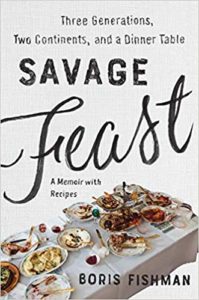 Savage Feast: Three Generations, Two Continents, and a Dinner Table (a Memoir with Recipes) written and narrated by Boris Fishman (February 26)
Beautiful, moving memoirs about food always get me right in he feels and this sounds solidly like one of those reads. "The acclaimed author of A Replacement Life shifts between heartbreak and humor in this gorgeously told, recipe-filled memoir. A family story, an immigrant story, a love story, and an epic meal, Savage Feast explores the challenges of navigating two cultures from an unusual angle." 
From the Internets
Audio Ever Rising – You know and I know that audiobooks are life. But how life are they? According to this article from Verge, Scribd alone went from 700,000 subscribers to over 1,000,000 in a year. Take that!
Over at the Riot
Women Getting It Done – Rioter Heather set a goal for herself to read at least 50% books by women in 2018 and used audiobooks to surpass that goal. She shares some of her favorite audiobooks both written and narrated by some pretty phenomenal women.
---
That's all I got today! Shoot me an email at vanessa@riotnewmedia.com with audiobook feedback & questions or find me on Twitter and the gram @buenosdiazsd. Sign up for the In The Club newsletter, peep the Read Harder podcast, and watch me booktube every Friday too (except probs not this week because #swineflu).
Stay bad & bookish, my friends.
Vanessa