This edition of Today in Books is sponsored by No Stone Unturned by Julie Moffett, published by Carina Press.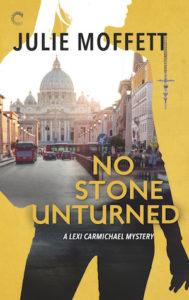 ---
This Was Not Where I Thought This Newsletter Was Going
The fantasy author Sherrilyn Kenyon emailed out a newsletter to fans that started like a rundown on life events and then took a very dark turn as she revealed she thinks her husband had been trying to poison her, her report to police, and the lawsuit she's filed.
Libraries Are The Best
If you're a member of the Los Angeles Public Library and find yourself wanting to learn to play the ukulele you're in luck! You can check out a kit that includes the case, chord book, tuner, and of course ukulele from 16 branches. Get your ukulele on–or something.
Game Of Thrones Is Coming
If you're waiting for the final season, it'll be here soon. HBO just released a teaser and the date that the eighth season will premiere: April 14th.