Today's Riot Rundown is sponsored by Soho Teen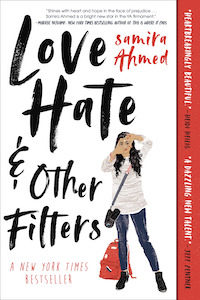 Now in paperback: In Samira Ahmed's New York Times bestselling debut, seventeen-year-old Indian-American Maya Aziz is torn between worlds. There's the proper one her parents expect for their good Muslim daughter, and the world of her dreams: going to film school and pursuing her longtime crush.
But in the aftermath of a terrorist attack hundreds of miles away, her community is suddenly consumed by fear and hatred, and Maya must find the strength to decide where she truly belongs.
"Ahmed deftly and incisively explores the complicated spaces between 'American and Indian and Muslim' in modern America." —Teen Vogue
"Deeply moving." —Elite Daily ​