Welcome back, book fans! We're in the middle of a pretty exciting week. Lots of great cover reveals, lots of fabulous book news. And amazing books to read flying at us left and right! I have a feeling I'm going to have a wonderful rest of the week. I hope you all enjoy your upcoming weekend, be kind to yourself as well as others, and remember that I love you and I like you. – xoxo, Liberty
---
Sponsored by our Unusual Suspects giveaway of $100 to the bookstore of your choice!
We're giving away $100 to the bookstore of your choice! Enter to win by signing up for Unusual Suspects, our mystery/thriller newsletter about new releases, book recommendations, book deals, and more. Enter here.
---
Here's this week's trivia question: What author wrote the short story The Birds, which became a classic Alfred Hitchcock film? (Scroll to the bottom for the answer.)
Deals, Reals, and Squeals!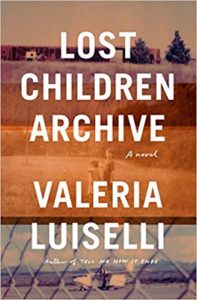 Author Valeria Luiselli is joining Coffee House Press as a contributing editor.
Michael Chabon and Ayelet Waldman are turning Yiddish Policemen's Union into a series.
Kamala Harris is releasing a children's book.
Aaron Sorkin's production of To Kill a Mockingbird has broken Broadway box office records.
Penguin Classics is adding America Is in the Heart by Carlos Bulosan to its spring lineup, with an introduction by Elaine Castillo (who wrote America Is Not the Heart, which you should read immediately.)
Jeff Kinney announced a new Wimpy Kid book, this time from Rowley's perspective.
HBO announced the Game of Thrones prequel cast and director.
Rick Riordan announced the newest Rick Riordan Presents book: City of the Plague God by Sarwat Chadda.
Stellan Skarsgard will play a villain in the new adaptation of Dune.
Cover Reveals
It's here! Here's the cover reveal for Gideon the Ninth by Tamsyn Muir. IT'S AMAZING. And so is the book! (Tor.com, September 10)
And here's the first look at Dusti Bowling's follow-up to Insignificant Events in the Life of a Cactus: Momentous Events in the Life of a Cactus. (Sterling Children's Books, September 10)
Sneek Peeks
Here's the first teaser trailer for HBO's Watchmen series. (It's a really big tease.)
Reese Witherspoon released an image in support of Big Little Lies 2.
Book Riot Recommends 
At Book Riot, I work on the New Books! email, the All the Books! podcast about new releases, and the Book Riot Insiders New Release Index. I am very fortunate to get to read a lot of upcoming titles, and learn about a lot of upcoming titles, and I'm delighted to share a couple with you each week so you can add them to your TBR! (It will now be books I loved on Mondays and books I'm excited to read on Thursdays. YAY, BOOKS!)
Excited to read: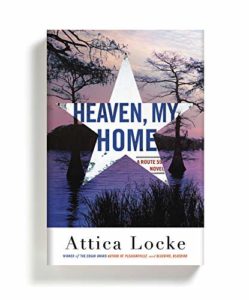 Heaven, My Home by Attica Locke
I am a HUGE fan of Locke's first Highway 59 book, Bluebird, Bluebird, so to hear that 2019 will bring us the second novel about black Texas Ranger Darren Mathews is almost more excitement than I can handle. Especially since the first book, had such a jaw-dropping ending. (Mulholland Books, September 17)
What I'm reading this week.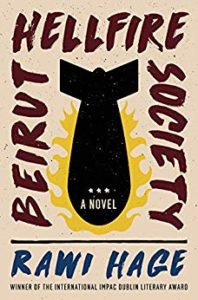 Beirut Hellfire Society by Rawi Hage
The Orphan of Salt Winds by Elizabeth Brooks
The Book of Boy by Catherine Gilbert Murdock
And this is funny.
It's funny because it's true.
Trivia answer: Daphne du Maurier.
You made it to the bottom! High five. Thanks for reading! – xo, L