Hello mystery fans! This week I've got for you a PI with action scenes, small-town mystery, and a great crime novel–plus, a bunch of new releases now that publishing is back to full production mode!
---
Sponsored by our Unusual Suspects giveaway of $100 to the bookstore of your choice!
We're giving away $100 to the bookstore of your choice! Enter to win by signing up for Unusual Suspects, our mystery/thriller newsletter about new releases, book recommendations, book deals, and more. Enter here.
---
PI & Action!–Would Make A Great TV Show Adaptation (TW suicide/ human trafficking/ rape)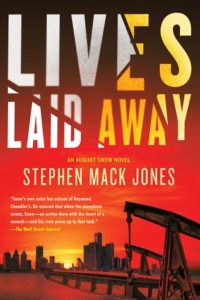 Lives Laid Away (August Snow #2) by Stephen Mack Jones: If you've been reading this newsletter for a while now you know I'm a fan of '80s/'90s action movies and mystery/thrillers that are either that in book form or have scenes like that. Jones has created a great character, community, mystery, and tossed in some action scenes which I love! August Snow is a former Detroit cop living in Mexicantown, Detroit, where he helps take care of the community, and works as a PI. He's asked to look into the death of an unknown Hispanic woman who is pulled from the Detroit river dressed as Marie Antoinette. That's only the beginning of the problems though, as ICE has been spending too much time harassing residents, and Snow and his friends are trying to protect their community and residents. I really like that the book brings to life this community made up of many different races and ethnicities, while weaving in Snow's PI work, and ramping up the action scenes. It's in no way a realistic look at the FBI or a procedural but who expects that in action movies?–Not I! Definitely pick up this series if you're a fan of Joe Ide's IQ series. If you've read neither, here's a perfect chance to pick up two great new PI series where the leads are very different from each other but the communities are similar. (Reads as a standalone.)
Small-Town, Unsolved Mysteries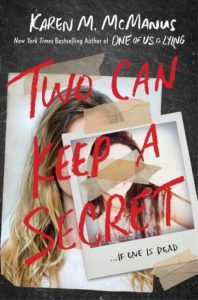 Two Can Keep A Secret by Karen M. McManus: Ellery and her twin brother, Ezra, are forced to move to her mother's small-town, Echo Ridge, with their grandmother when their mother is sent to rehab. This is the small-town where Ellery's aunt disappeared in high school, where, five years ago, Lacey was murdered, and now another girl has disappeared. It's a family, and town, of secrets and Ellery is obsessed with true crime so she's gonna start poking around… This was a page-turner for me since I really liked the twin characters, found it mindful of the "dead girl" trope, and enjoyed the alternating point-of-view between Ellery and Malcolm–the younger brother of the always suspected murderer of Lacey. If you're looking for a twisty mystery ride, pick this one up–and the audiobook had good narrators that especially brought Ellery to life.
Great Crime Novel! (TW rape/ domestic abuse/ addiction/ pedophile)
Barbed Wire Heart by Tess Sharpe: This one put its claws in me from the first line: "I'm eight years old the first time I watch my daddy kill a man." Harley McKenna is raised as the only child of widow Duke McKenna, the violent top-dog criminal of North County. And he raises her to survive anything–including his enemies coming to harm her. A tough and gritty read as adult Harley struggles with how much of her mother she is–including running the motel for abused women seeking help–and how much of her violent criminal father she is. She's now reached a part of life where she must decide what will happen next, and she's got a plan, but will anyone come out of it alive? I loved Harley, who isn't a tough girl character just in term, but a very real character that has been shaped by her life and is doing her best to not only survive but to just be. I really love Sharpe's writing of girls and women and look forward to more from her. If I'd gotten to this one last year it definitely would have been on my 2018 favorites list. Can't recommend enough if you're a fan of dark crime shows like Ozarks.
Recent Releases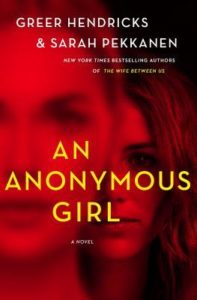 An Anonymous Girl by Greer Hendricks, Sarah Pekkanen (TBR: from the authors of Wife Between Us this looks to be another twisty thriller.)
Scrublands by Chris Hammer (Australian mystery with a journalist lead.) (TW mass shooting/ pedophile/ PTSD/ rape/ animal cruelty/ suicide/ domestic violence)
Her One Mistake by Heidi Perks (TBR: child abduction thriller)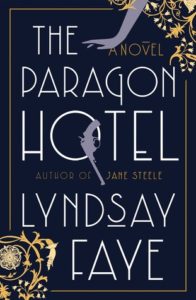 The Paragon Hotel by Lyndsay Faye (TBR: historical mystery that 100% has my attention: "The year is 1921, and "Nobody" Alice James is on a cross-country train, carrying a bullet wound and fleeing for her life following an illicit drug and liquor deal gone horribly wrong.")
Amsterdam Noir by René Appel (Editor), Josh Pachter (Editor)
Sydney Noir by John Dale (Editor)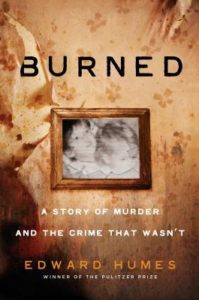 Burned: A Story of a Murder and the Crime that Wasn't by Edward Humes (TBR: true crime)
Freefall by Jessica Barry (TBR: a thriller that follows estranged mother and daughter starting with a plane crashing that the daughter is on.)
Tangerine by Christine Mangan (Paperback) (Slow-burn suspense–Full review) (TW suicide)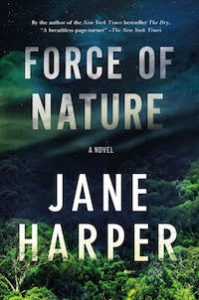 Force Of Nature (Aaron Falk #2) by Jane Harper (Paperback) (Great Australian procedural series–Full review) (TW eating disorder)
Browse all the books recommended in Unusual Suspects previous newsletters on this shelf. And here's an Unusual Suspects Pinterest board.
Until next time, keep investigating! And in the meantime, come talk books with me on Twitter, Instagram, and Litsy–you can find me under Jamie Canavés.
If a mystery fan forwarded this newsletter to you and you'd like your very own you can sign up here.