Hey, it's Thursday! More Kissing Books are on the horizon!
First, how about some of the awesomeness on the Riot this week?
---
Sponsored by The One You Fight For by Roni Loren.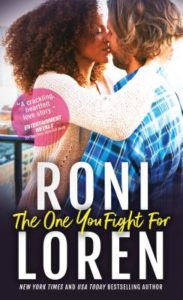 Taryn Landry has never fully recovered from losing her sister in a school shooting ten years ago – but she's determined to complete her research that should help prevent future school shootings. Unfortunately, the only way to complete her project is to interview the brother of the boy who killed her sister. After spending over a decade dealing with the media and the fallout from his brother's rampage, Shaw Miller is trying to start a new life. So when Taryn wants to interview him, he refuses. But Taryn won't take no for an answer…and soon, they both realize that if they let their guards down, they could find love, peace, and forgiveness.
---
Over on Book Riot
Do you like quizzes? Here's a new one that will tell you what romantic adventure book to read next! I'd tell you what I got, but then you'd know what one of the answers were 😉
And oh hey, do you like spies? Here are a few romances with spies at the center, including one of my faves An Extraordinary Union and a couple that I bought immediately upon reading Sil's post. Legit right there.
Also! We talked about our most anticipated books (that we even know about) for 2019. The romance section is a nice combination of usual faves and potential new loves.
Deals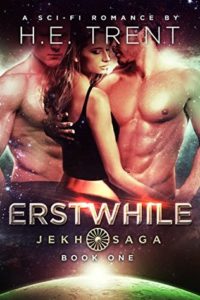 Are you plotting out your reading for the Read Harder challenge? How about HE Trent's Jekh Saga, which starts with Erstwhile. I haven't read these yet (though both the first book and the first bundle sit happily waiting in my kindle app, facepalm), but they'll definitely be a sexy option for a book set in space by an author of color. You can get the first book for 3.99 or check out the first half of the series for 8.99. There are six in total!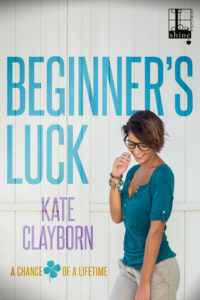 I'll be the first to admit it: I have been totally obsessed with Lottery Ticket Stories since It Could Happen To You, that gloriously ridiculous romantic comedy starring Police Officer Nick Cage and down-on-her-luck waitress Bridget Fonda. So when I discovered Kate Clayborn's Chance of a Lifetime series, I knew I was in for something special. The first one, Beginner's Luck, features a scientist heroine with a corporate recruiter love interest, and I am here for it. Take a risk; it's 99 cents right now. (And if you want to go all in, the entire Chance of a Lifetime bundle is 8.97!)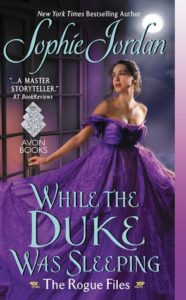 And since we're apparently discussing irresistible 90s romcoms, It's my duty to tell you that Sophie Jordan's While the Duke Was Sleeping is 1.99. And if you're wondering "is that really…" then yes, you're right. Much like Sandra Bullock in her second-greatest romantic role of the 1990s (her best being Speed, don't @ me), the heroine of this novel saves a duke from a carriage accident, and then is mistaken for his fiancee in the melee while His Grace is in a coma. For 1.99, you totally want it.
New and Upcoming Releases!
I'll still do a quick rundown of new books out this week, but I also wanted to highlight a couple new releases—namely lovely queer novellas!
Once Ghosted, Twice Shy
Alyssa Cole
I'm sure you've heard plenty about this novella by now, but it really was worth the wait! Told in a now-and-then format, we get to know Likotsi, the most competent person in the Reluctant Royals universe, and the woman she was so thrilled about in the later parts of A Princess in Theory. As someone who is super picky about second-chance romances, I was worried I wouldn't find it in my heart to be forgiving, but leave it to The Great Alyssa to pull at my empathy bones perfectly.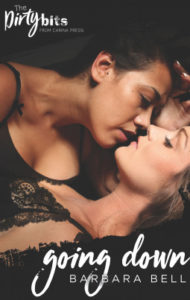 Going Down
Barbara Bell
Hi, did you say "trapped in an elevator?" I think you said "trapped in an elevator." This is a short, super sexy read about a woman and her boss, who had…an encounter, shall we say…and then didn't do anything about it for months. But now they're trapped in an elevator and the air can be cleared. Huh, now that I'm thinking about it, this is—in a way—yet another second-chance romance, this time with a Big Misunderstanding in the mix, and I enjoyed every minute of it.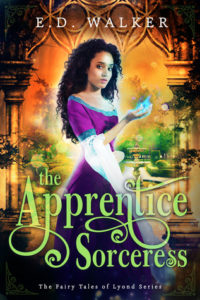 The Apprentice Sorceress
ED Walker
This is the second in a series, but all of the books can be read on their own. In this one, Violette, lady in waiting to the princess who got her happy for now in the first book, Enchanting the King, pretends to be sweethearts with Ned, a squire for said king. When Violette discovers she possesses magic that she can't control, Ned offers to help her control it. I need more fantasy romance in my life, and this one was a good way to start my year.
Other new releases I'm looking forward to picking up include: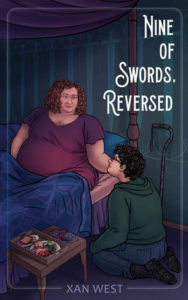 Nine of Swords, Reversed by Xan West
Slender Bridge by Katrina Clemons
At His Lady's Command by Nicola Davidson
Too Cocky by Jamila Jasper (yes. Oh yes.)
Untouchable by Jayne Ann Krentz
Teasing the Princess by Nana Malone
Is it Over Yet? by LA Witt
Unfamiliar Waters by Andrew Grey
Redemption of the Heart by Moni Boyce
The Likelihood of Lucy by Jenny Holiday
That's it for now! As usual, catch me on Twitter @jessisreading or Instagram @jess_is_reading, or send me an email at jessica@riotnewmedia.com if you've got feedback or just want to say hi!