Hello readers, and welcome to the first Wednesday edition of the True Story newsletter! My plan is to focus the Wednesday newsletter on weekly new releases and suggestions for related reading. Friday's newsletter will be focused on links, news, and other backlist book discussion – that's the plan for now, anyway.
This week's new books include stories of anxiety, personal essays on race, a peek at a vanishing tribe in Indonesia, and a highly-anticipated political memoir. Let's dive in!
---
Sponsored by our Unusual Suspects giveaway of $100 to the bookstore of your choice!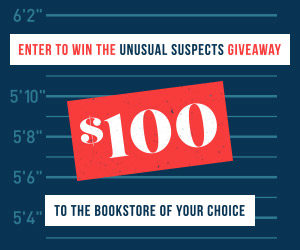 We're giving away $100 to the bookstore of your choice! Enter to win by signing up for Unusual Suspects, our mystery/thriller newsletter about new releases, book recommendations, book deals, and more. Enter here.
---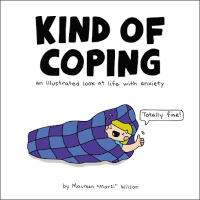 Kind of Coping: An Illustrated Look at Life with Anxiety by Maureen Marzi Wilson – I loved Marzi Wilson's first book, Introvert Doodles, and have been eagerly awaiting her second. This collection of comics and doodles explores what it's like to live with anxiety. She uses her own experiences and stories sourced from her social media followers to create comics that are supportive, encouraging, and funny. She reminds me of a gentler version of Allie Brosh (Hyperbole and a Half), who I also love.
Further Browsing: Wilson's Instagram feed, @introvertdoodles, is a total delight for introverts and the people who love them.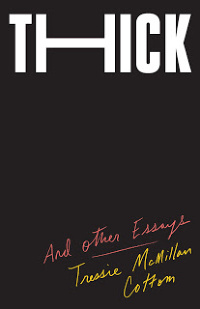 Thick: And Other Essays by Tressie McMillan Cottom – This collection of eight essays explores "beautify, media, money, and more" by a leading modern, black, American feminist voice. Part of what intrigues me is the collection is described as "more genre-bending" than a typical collection. Rebecca Traister also called her one of "America's most bracing thinkers on race, gender, and capitalism," which is also an excellent endorsement.
Further Reading: You can browse all of McMillan Cottom's writing on her website. This conversation about race and the idea of the "national black friend" was illuminating for me.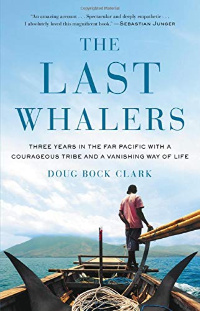 The Last Whalers: Three Years in the Far Pacific with a Courageous Tribe and a Vanishing Way of Life by Doug Bock Clark – This book is the story of the Lamalerans, a tribe of about 1,500 hunter-gatherers who live on a remote island near Indonesia. They're also the world's last subsistence whalers who survive hunting whales with "with bamboo harpoons and handmade wooden boats powered by sails of woven palm fronds." To write the book, Clark spent time living with the tribe over three years, learning their traditions and language so he could tell their story.
Further Reading: This is the author's first book, but he's published a lot of long-form writing, including a piece in The Atavist about the 1994 whale hunt that's become a legend in the Lamalerans' community.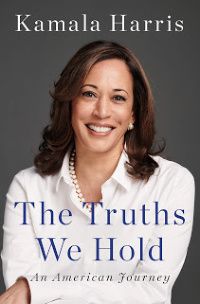 The Truths We Hold: An American Journey by Kamala Harris – I feel like it's kind of a joke that people who are considering running for president will put out a memoir articulating their point of view before officially going in. I'm often skeptical of these books, but I still think there's a lot of anticipation for Sen. Kamala Harris' entry into this genre. The Truths We Hold is about her life as the daughter of immigrants, her passion for justice as a prosecutor in California, and her emphasis on "smart on crime" approach change communities. The book is a lesson "in problem solving, in crisis management, and leadership in challenging times."
Further Reading: Harris recently published an essay in the New York Times about her mother's death and what it taught her about healthcare in America that was adapted from the book.
And that's all for this week, fellow readers! You can find me on Twitter @kimthedork, on email at kim@riotnewmedia.com, and co-hosting the For Real podcast here at Book Riot. This week's episode is all about nonfiction to help with your "new year new you" resolutions. Happy reading! – Kim