Hi Kid Lit Friends!
"The Kids Are All Right" is sponsored by Book Riot's 10 Best Nonfiction Books of 2018 Giveaway.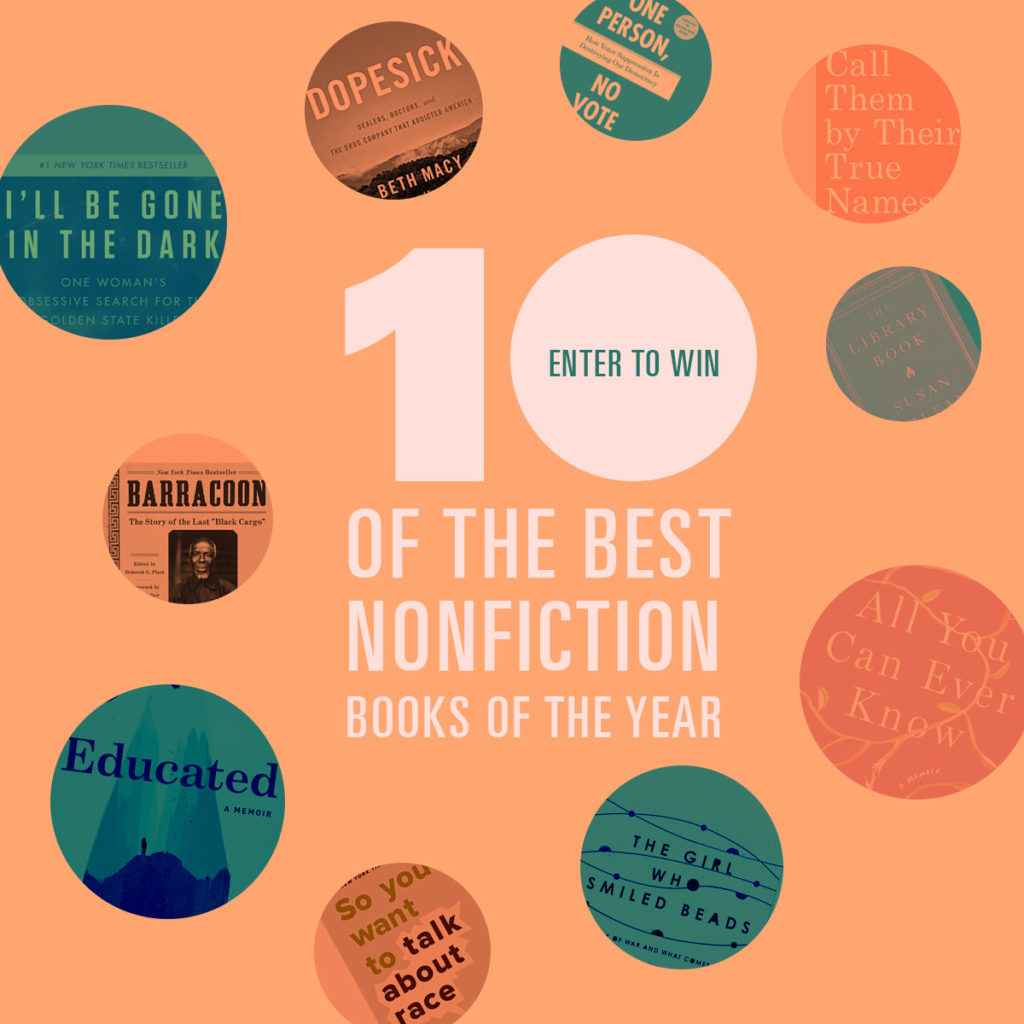 ---
I am thrilled to welcome the amazing Vashti Harrison to the newsletter today. She is filmmaker and the author and illustrator of the New York Times bestselling books, Little Leaders: Bold Women in Black History and Little Dreamers: Visionary Women Around the World. Here is a little synopsis of each of her children's books:
Little Leaders: Bold Women in Black History
An important book for all ages, Little Leaders educates and inspires as it relates true stories of forty trailblazing black women in American history. Illuminating text paired with irresistible illustrations bring to life both iconic and lesser-known female figures of Black history such as abolitionist Sojourner Truth, pilot Bessie Coleman, chemist Alice Ball, politician Shirley Chisholm, mathematician Katherine Johnson, poet Maya Angelou, and filmmaker Julie Dash.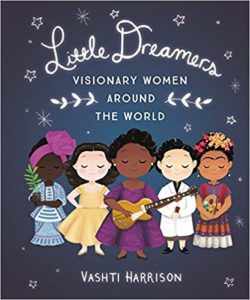 Little Dreamers: Visionary Women Around the World
Featuring the true stories of 35 women creators, ranging from writers to inventors, artists to scientists, Little Dreamers: Visionary Women Around the World inspires as it educates. Readers will meet trailblazing women like Mary Blair, an American modernist painter who had a major influence on how color was used in early animated films, actor/inventor Hedy Lamarr, environmental activist Wangari Maathai, architect Zaha Hadid, filmmaker Maya Deren, and physicist Chien-Shiung Wu. Some names are known, some are not, but all of the women had a lasting effect on the fields they worked in.
I had a chance to ask Vashti some questions; read on to hear more about her inspiration and what's next for her.
Karina Glaser: Hi, Vashti! I am a huge fan and have recommended Little Leaders: Bold Women in Black History to lots of young readers. Please tell us a little bit about yourself and how you came to write and illustrate these wonderful books.
Vashti Harrison: Little Leaders began as a drawing challenge for myself. In February 2017, I wanted to find a way to celebrate Black History Month and to learn about people who don't always make it into the mainstream. I challenged myself to draw one woman and write a short bio about her and post it on social media every day. It was really just a way to get myself to draw something every day, but the more I worked on it, I could feel my excitement growing. Fortunately, other people felt the same and I was able to publish it as a book.
One thing I felt very passionately about, when transforming it into a book for kids, was making sure there would be a great diverse list of women from all different fields. I was thinking a lot about myself as a young person and the stories that would have been important for me to see as a young black girl. I wanted to be able to reflect the stories that would encourage young readers and give them leaders to identify with.
But the other big part of my identity is creativity. That was the main sentiment going into Little Dreamers. I wanted to make something for the kids that are always inventing something, making drawings, and asking questions because I was that kid too. I wanted to collect the stories of female artists and scientists who used that same energy and creativity to do amazing things.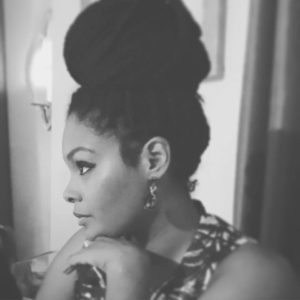 KG: Do you remember the first time you created the concept art for the women profiled in your books?
VH: I created the Little Leader character a few months before I started my drawing challenge. I really wanted to create a cute, warm, inviting character that could also be a blank slate—a model to transform into anyone. I also wanted to capture this really classic mid-century vibe and create a character of color that could fit aesthetically within the canon of the classic books I love!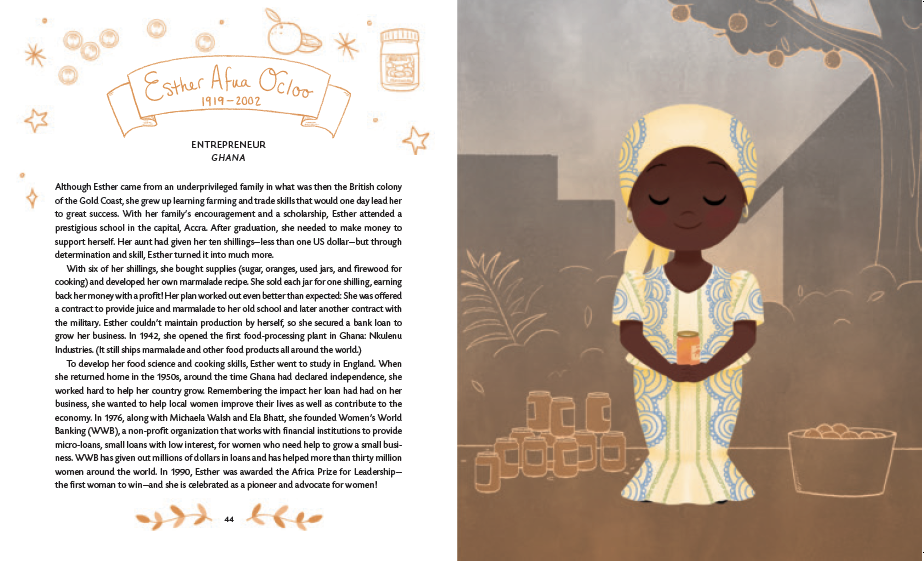 KG: Little Dreamers: Visionary Women Around the World features true stories of 35 female creators from around the world. How did you decide which women you were going to profile?
VH: I tried to cover a wide array of fields within the categories of art and science. So, there are singers, designers, dancers, filmmakers as well as chemists, astronomers, physicists, and more! But it was also important to consider where in the world they came from. I wanted to make sure I didn't focus too much on Americans and be able to take readers on a journey around the world. It was hard to choose this list, so I made the "More Little Dreamers" section a little longer this time around!
KG: I imagine you have received lots of feedback from young readers about Little Leaders: Bold Women in Black History. Can you share some of the most memorable responses?
VH: The responses I remember the most are definitely from children. When I see them pointing at the book saying, "that one is me" or "I want to be her" that really means a lot.
KG: Little Leaders: Bold Women in Black History is a New York Times bestseller and has won multiple awards and accolades, including an NAACP Image Award and a Huffington Post Honorable Best Picture Book of 2017. What was your reaction to all of this?
VH: It's all so incredible to know people really are enjoying the book. I know it can seem like success makes you into a professional, but that doesn't mean you're immune to insecurities here and there. Little Leaders gave me the title Author, which felt very intimidating to me. But knowing adults, children, and reviewers alike are enjoying the book means a whole lot and makes me feel totally galvanized to work on more!
KG: What are you working on now?
VH: I'm illustrating a couple of picture books written by other authors that are coming out in 2019. I'm also hoping to have some time to start working on an illustrated middle grade novel soon!
KG: Ooh a middle grade novel! I cannot wait! Thank you, Vashti, for taking the time to be on the Book Riot kid's lit newsletter!
Around the web…
Noteworthy Sequels (November and December), via Publisher's Weekly
20 Superhero Books for Kids of All Ages, via Book Riot
Roald Dahl Classics to Get Animated Treatment at Netflix, via Book Riot
As I mentioned before, Book Riot is taking a break from December 25 to January 1, so there will be no newsletters on 12/25, 12/30, and 1/1. But don't worry; we have one more week of newsletters before we go on a brief vacation!
That's it for me today! I would love to know what you are reading this week! Find me on Twitter at @KarinaYanGlaser, on Instagram at @KarinaIsReadingAndWriting, or email me at karina@bookriot.com.
Until next time!
Karina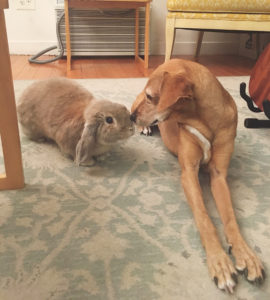 You're welcome, newsletter readers.
*If this e-mail was forwarded to you, follow this link to subscribe to "The Kids Are All Right" newsletter and other fabulous Book Riot newsletters for your own customized e-mail delivery. Thank you!*