It's time for a paperback round up! I love putting together this quarterly list of nonfiction recently out in paperback because it always reminds me of books I've already forgotten about but still want to read. Plus, paperbacks are the best way to read!
Speaking of forgetting… don't forget to send me your favorite nonfiction reads of the year! Email me at kim@riotnewmedia.com or share your 2018 nonfiction favorites with me on Twitter @kimthedork by Tuesday and I'll round them all up, along with my favorites of the year, in the last newsletter of 2018 next week.
And with that, on to the paperbacks!
---
Sponsored by Becoming by Michelle Obama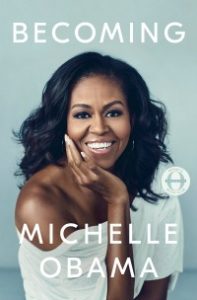 Becoming is an intimate, powerful, and inspiring memoir by Michelle Obama, the former First Lady of the United States. With wit and candor, Mrs. Obama takes readers inside her remarkable journey from Chicago's South Side to 1600 Pennsylvania Avenue, telling her full story—in her own words and on her own terms. Warm, wise, and revelatory, Becoming is the deeply personal reckoning of a woman who has steadily defied expectations—and whose story inspires us to do the same. Becoming by Michelle Obama is available now.
---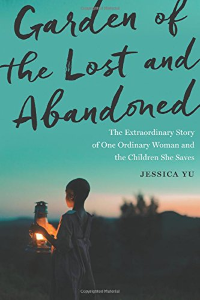 Garden of the Lost and Abandoned: The Extraordinary Story of One Ordinary Woman and the Children She Saved by Jessica Yu – A biography of Gladys Kalibbala, a journalist in Uganda with a newspaper column, "Lost and Abandoned," that helps police and others unite lost children with their families.
Happiness: The Crooked Little Road to Semi-Ever After by Heather Harpham – "A shirt-grabbing, page-turning love story that follows a one-of-a-kind family through twists of fate that require nearly unimaginable choices."
What Happened by Hillary Rodham Clinton – A memoir by the first woman to run for president, all about what the 2016 campaign was like for her. It's a doozy of a read.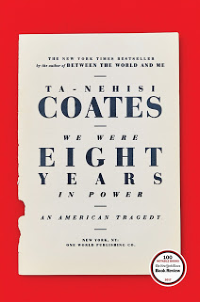 We Were Eight Years in Power: An American Tragedy by Ta-Nehisi Coates – A collection of essays reflecting on the impact of America's first black president and what has come after.
Ghosts of the Tsunami: Death and Life in Japan's Disaster Zone by Richard Lloyd Parry – In 2011, a 120-foot tsunami hit the coast of northeast Japan, setting off a national crisis and a nuclear power plant meltdown. In this book, a journalist who lived through the earthquake reports from the disaster zone.
Where the Past Begins: Memory and Imagination by Amy Tan – An exploration of one author's creative life, and how we can all channel our experience and memories into creative work.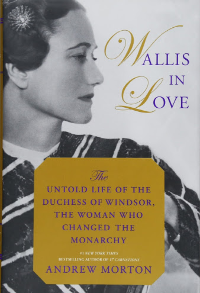 Wallis in Love: The Untold Life of the Duchess of Windsor, the Woman Who Changed the Monarchy by Andrew Morton – A definitive biography of Wallis Simpson from her childhood in Baltimore to her infamous affair with the king of England.
Death in the Air: The True Story of a Serial Killer, the Great London Smog, and the Strangling of a City by Kate Winkler Dawson – A chronicle of five days in 1952 when a killer smog crippled London, killing more than 12,000 people.
The Only Girl in the World by Maude Julien, translated by Adriana Hunter – The story of a young woman raised by fanatics who hoped to turn her into "the ultimate survivor."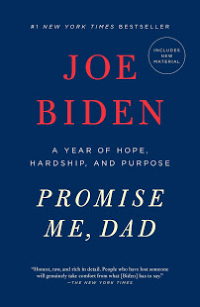 Promise Me, Dad: A Year of Hope, Hardship, and Purpose by Joe Biden – An emotional memoir about the year after Biden's oldest son, Beau, was diagnosed with a malignant brain tumor.
Dare Not Linger: The Presidential Years by Nelson Mandela and Mandla Langa – The story of Nelson Mandela's years as president, based on the unfinished memoir he began when leaving office but never got to finish.
Breaking Free: How I Escaped Polygamy, the FLDS Cult, and My Father, Warren Jeffs by Rachel Jeffs – An exposé of life in the Fundamentalist Church of Jesus Christ of Latter-Day Saints, a radical sect of the Mormon Church, written by the daughter of the founder.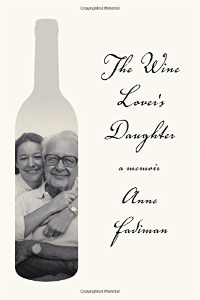 The Wine Lover's Daughter by Anne Fadiman – The story of author Anne Fadiman's father, and how his infatuation with wine influenced his life and choices.
Montaigne in Barn Boots: An Amateur Ambles Through Philosophy by Michael Perry – A Wisconsin writer channels the work of philosophy great as in essays about his small town and farm life.
Hacks: The Inside Story of the Break-ins and Breakdowns That Put Donald Trump in the White House by Donna Brazile – The former Democratic National Committee chairperson outlines what she discovered after taking over the organization in 2016 following revelations of Russian hacking.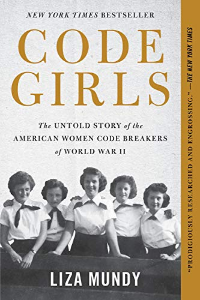 Code Girls: The Untold Story of the American Women Code Breakers of World War II by Liza Mundy – Secret stories of women and math, this time looking at the work of female code-breakers. So good!
From Here to Eternity: Traveling the World to Find the Good Death by Caitlin Doughty – A mortician travels the world to find out how other cultures take care of the dead.
The Best of Us: A Memoir by Joyce Maynard – After marrying in her late 50s, Maynard writes about losing her husband to pancreatic cancer and what his fight taught them about being a couple.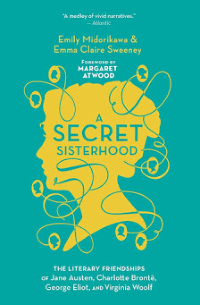 A Secret Sisterhood: The Literary Friendships of Jane Austen, Charlotte Brontë, George Eliot, and Virginia Woolf by Emily Midorikawa and Emma Claire Sweeney – Essays on the friendships of literary ladies, and how those relationships influenced their fiction.
Leonardo da Vinci by Walter Isaacson – A chunkster biography of a great artist, drawing from his notebooks and new discoveries that help connect his science and his art.
Birding Without Borders: An Obsession, a Quest, and the Biggest Year in the World by Noah Strycker – One man's quest to see half of the world's birds in just 365 days.
Endurance: My Year in Space, A Lifetime of Discovery by Scott Kelly – The story of the first man to spend a full year aboard the International Space Station.
And that is that! Happy reading as you close out 2018 – next week's newsletter will be full of favorites!