This edition of Today in Books is sponsored by Book Riot's 10 Best Nonfiction Books of 2018 Giveaway.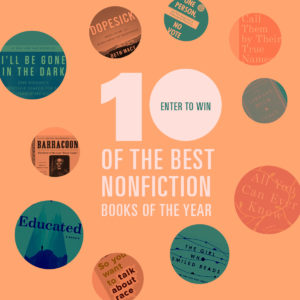 ---
Cher Tweets And We Listen
If you've been anticipating Cher "writing her life story" you only have to wait until 2020! She tweeted that not only is that when the memoir will release but there's a biopic film to follow. No, YOU now have Believe stuck in your head for the day.
Marie Kondo's Tidying Up On Netflix
The author of The Life-Changing Magic of Tidying Up: The Japanese Art of Decluttering and Organizing is bringing the KonMari method to Netflix and here's the trailer. It's like the Supernanny but for clutter!
The Aquaman Red Carpet Is Awesome
Jason Momoa led a haka, a Māori traditional dance, on the red carpet of the Aquaman premiere. Oh, and did I mention he stripped down to his tank top? Add some awesome to your day and watch here.