Sponsored by Becoming by Michelle Obama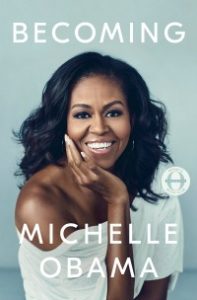 ---
There's Currently A 20% Tax On Digital Publications In The UK
And people want it axed. While the tax doesn't apply to print books thanks to a 1973 exemption "on the general principle of avoiding a tax on knowledge" ebooks didn't get the same treatment. However, new European legislation is giving member states the right to reduce or eliminate the tax and obviously people are shouting "axe the reading tax."
Los Pollitos Dicen! (The Little Chicks Say)
Since popular English nursery rhymes like Itsy Bitsy Spider get translated to Spanish, one mama wanted to know why the Spanish songs she grew up with hadn't been translated to English. So she took matters into her own hands and created Canticos: a series of bilingual books, companion apps and singalong videos that the Venezuelan-American mother of two dreamed up after she couldn't find enough Spanish-language books to read to her children. I'll just be over here singing "pío, pío, pío" all day.
Dublin Murders Will Be On Starz
In the game of "Which streaming company/channel am I gonna need to watch that adaptation I'm excited for?" Starz is the recent winner having landed the eight-episode drama based on Tana French's In the Woods and The Likeness. Two books from an Irish police procedural series I love mixed together into eight episodes? This I gotta see!