Hello mystery fans! We've made it to the end of this veeeeeeery long year, which you've probably noticed since everything is now dripping in holiday decor (Happy Hanukkah) and everywhere you look are Best Of 2018 lists. Since Best Of is really a "My favorite reads out of the books I read this year" I started thinking about the books that didn't get the attention they should have so I'm going talk about some of those today. And if there's a 2018 crime book you think didn't get the love it should, email me at jamie@riotnewmedia.com and I'll share the list in an upcoming newsletter.
---
Sponsored by Book Riot's 10 Best Nonfiction Books of 2018 Giveaway.
We're giving away ten of our favorite works of nonfiction of the year! Click here to enter.
---
For Historical Mystery Fans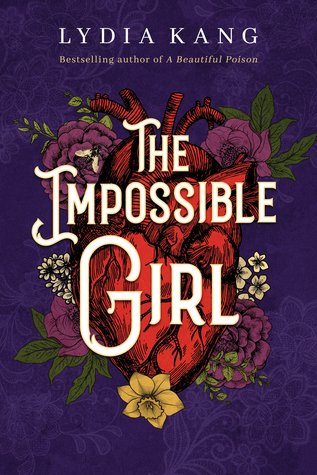 The Impossible Girl by Lydia Kang: New York in the mid-1800s you get grave robbing, anatomists, those obsessed with physical anomalies–and a young woman with two hearts! And if that woman would like to not end up on a slab for her hearts she better find out who is killing people with body anomalies. And that's why she spends the night as a grave robber pretending to be her own twin brother. It's awesome! (Full review)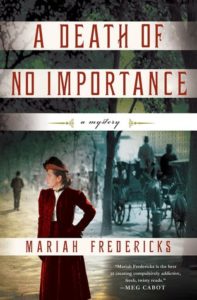 A Death of No Importance (Jane Prescott Series #1) by Mariah Fredericks: A ladies' maid for the rich in 1910 New York tries to figure out who murdered the fiancé of her mistress because it looks like either her mistress or her anarchist friend may be suspects–scandalous! This plays out amongst the upper-class while the city deals with anarchists and awful working conditions for the lower-class and has a great main character. (Full review) (TW pedophilia)
Psychological Suspense & Thriller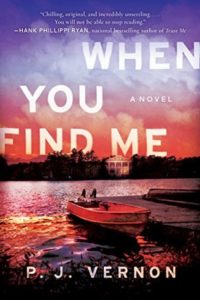 When You Find Me by P.J. Vernon: If you're a fan of writers like Gillian Flynn just go pick this one up without knowing anything about it. Socialite Gray King returns home for the holidays and wakes up hungover, with no memory, and her husband Paul missing. Between Gray's addiction, the small town secrets, family drama, and a stranger leaving a message claiming to know where Paul is you won't be able to put this one down… (Full review) (TW alcoholism/ pedophile/ animal cruelty)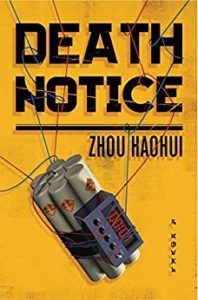 Death Notice by Zhou Haohui, Zac Haluza (Translator): Great cat-and-mouse thriller filled with tension and action! This follows a vigilante who is toying with the police by putting out a "death notice" and watching the police scramble to save the person before they get what the vigilante thinks they deserve. (Full review) (TW rape/ suicide)
Character Driven Mystery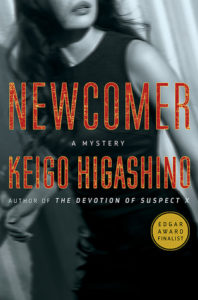 Newcomer by Keigo Higashino, Giles Murray (Translator): If you're a fan of character-driven novels this one is super interesting as each section follows a different set of characters that are living and/or working in a Japanese business district where a woman was murdered in her apartment. Detective Kaga, a very perceptive man, must navigate all of their secrets and drama to piece together what may be related to his actual case. This one also works for fans of cozy mysteries that are looking for something set outside of the U.S. (Full review)
British Procedural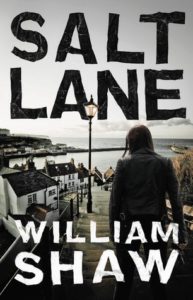 Salt Lane (DS Alexandra Cupidi #1) by William Shaw: This was such a good from-beginning-to-end-procedural that has a complicated lead that you're totally rooting for. Really one of the best procedures this year that I think no one heard about–which is a huge shame! DS Alexandra Cupidi not only has a difficult Jane Doe case but she's just moved to a new town and department, her daughter is rebelling, and her mother keeps showing up. To solve this case, and survive her personal life, Cupidi is going to have to learn to keep her temper and quick mouth in check, and if she wants to stay alive she's going to have to be less careless! (Full review) (TW rape)
Recent Releases
Love, Hopes, & Marriage Tropes (A Romaine Wilder Mystery Book 2) by Abby L. Vandiver (Currently Reading: This is a fun cozy mystery with a zany side character and humor centering around a funeral home.)
Into the Night (Gemma Woodstock #2) by Sarah Bailey (TBR: the followup to The Dark Lake — an Australian procedural I recently enjoyed and reviewed. Great for fans of complicated leads.)
Hong Kong Noir (Akashic Noir Series) by Jason Y. Ng (Editor), Susan Blumberg-Kason (Editor)
Broken Ground (Inspector Karen Pirie #5) by Val McDermid (TBR: Follows DCI Karen Pirie of Police Scotland's Historic Cases Unit.)
Hearts of the Missing by Carol Potenza (TBR: Procedural that won the Tony Hillerman Prize in 2017.)
Murder at The Mill (An Iris Grey Mystery #1) by M.B. Shaw (Tilly Bagshawe) (Cozy English whodunnit)
The Man who Would be Sherlock: The Real Life Adventures of Arthur Conan Doyle by Christopher Sandford (Biography/True Crime)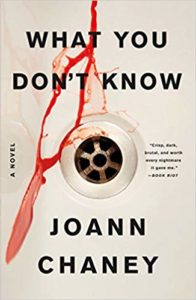 What You Don't Know by JoAnn Chaney (Paperback) (If you haven't gotten to this one yet and you like dark serial killer books run to this one! Full review) (TW rape)
Browse all the books recommended in Unusual Suspects previous newsletters on this shelf. And here's an Unusual Suspects Pinterest board.
Until next time, keep investigating! And in the meantime, come talk books with me on Twitter, Instagram, and Litsy–you can find me under Jamie Canaves.
If a mystery fan forwarded this newsletter to you and you'd like your very own you can sign up here.