This edition of Today in Books is sponsored by Waterhouse Press.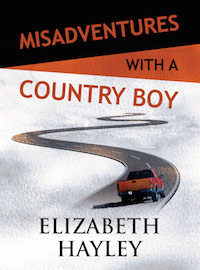 ---
The Strand Bookstore Doesn't Want To Be A City Landmark
The iconic Greenwich Village bookstore is saying "no" to being a New York City landmark. The owner, Nancy Bass Wyden, spoke at a public hearing with the Landmarks Preservation Commission: "By landmarking the Strand, you can also destroy a piece of New York history," she said. "We're operating on very thin margins here, and this would just cost us a lot more, with this landmarking, and be a lot more hassle."
Wondering How Much Beatrix Potter's First Editions Would Sell For?
There's an auction with 60 Beatrix Potter first editions, selling in 27 separate lots at Keys Fine Art Auctioneers in Aylsham, Norfolk. Included is The Tale Of Peter Rabbit published in 1902, which is estimated to sell for £800 to £1,200.
Trailer Time!
Here's the trailer for BBC One's Watership Down adaptation which has a heck of a cast including James McAvoy, Olivia Colman, Daniel Kaluuya, Nicholas Hoult, Ben Kingsley, John Boyega–just to name some. And in case you didn't already spend the day watching the new Captain Marvel trailer on a loop–it me!–here you go.