Hanukkah Sameach, folks!
The days leading up to the Festival of Lights were…something else, but this year's Hanukkah miracle seems to be that romancelandia has been pretty drama free since the first candle was lit. (Let's cross our fingers it'll continue to be quiet for awhile.)
---
Sponsored by Harlequin DARE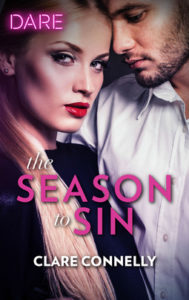 Bad boys are her weakness…Is he too magnetic to resist? Storming into psychologist Holly Scott-Leigh's life, bad boy billionaire Noah Moore is so hot he leaves Holly breathless with just a glance. He's her potential client and she's never crossed that line before. But delicious Noah tempts her to sin… This festive season, from his hip London loft to a luxurious Paris hotel, Noah will show Holly how good it feels to be on the naughty list!
---
News and Useful Links
Just hours after I finished writing last week's Kissing Books, a popular debut YA author tweeted about a wildly famous romance author's book having a similar name. I follow said debut author, so I saw this, rolled my eyes, and kept scrolling. I have a very thorough "do not engage" contract with myself, and this was not going to be a person I was going to break that for. But apparently while I was pretending that tweet didn't happen, her followers started going a little wild with the righteous indignation, and then romance Twitter got involved. There were some bad shots fired on both "sides," but it actually got ridiculous when Beverly Jenkins tweeted a reaction and then was chided about her white privilege blinding her to why it was important to note that the author in question was Nigerian-American and the author she'd challenged was Nora Roberts.
Yes. You read that right.
To be fair, Ms. Bev's twitter photo was not at the time a picture of her face. But a quick click over to her profile might have told the person something.
Anyway. I thought you all might want to know about that, just to be in the know.
Also, Nora Roberts is not on Twitter, so she didn't respond, but she wrote a blog post about it, and communicated with the author, who tweeted an apology of sorts. (I will say, while I respect Nora for all of her work in and for romance, I could have done without her whole thesis about social media. It felt…icky.)
Okay, actually moving on. Sorry.
In other news:
Danielle Steel still writes on a typewriter and still feels self-doubt 174 (one-hundred-and-seventy-effing-four) books in.
The Goodreads Choice Awards are done, and I am not surprised at all by the winner of the romance category. An honor well deserved! (Spoiler: it's The Kiss Quotient.)
Have you seen the lineup for KissCon? That's a heck of a reason to go to Chicago. I'm actually really sad I've already got a couple trips lined up in the first half of the year (one of which is to Book Lovers Con in New Orleans, so at least there's that), but man. Please go, and then tell me all about it.
Also, now that November is over, now is a good time to wander through the #rombklove hashtag to fluff your TBR for any time off you might be snowed in.
Oh. PS. Talia Hibbert is writing a short holiday story called "That Festive Feeling" over on Frolic. She started on Monday.
Deals!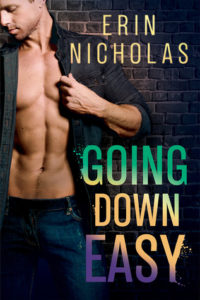 Looking for "no strings attached oh wait what's that" romance with beignets? Going Down Easy by Erin Nicholas is 1.99.
If you didn't get it when I mentioned it last week, Merry Inkmas is still free. F-R-E-E.
Brenda Jackson's An Honorable Seduction is also 1.99.
Over on Book Riot
Annika is a dork and I adore her and her Hallmark Holiday Romance generator.
Did I mention Trisha and I had done our holiday gift recommendation episode? Listen and stock up! (You might even find something for someone else while you're at it.)
Have you been reading up during New Ears Resolution week? There have been some great posts about all kinds of listening.
Recs!
It's Hanukkah, and do you know what? There are Hanukkah romances. A surprising number of them, actually. I promise not to talk about them all. But I did want to talk about a few.
Hearts Alight
Elliot Cooper
Elliot Cooper is a new author to me, but I'm definitely going to look for more of his work. This novella is quick, delightful, and just a touch magical. Dave is a young man who isn't certain what he wants to do with his life, and he's okay with that. He's not been very successful dating people of any gender, but he's got a bit of a crush on his BFF/Brother-in-Law's uncle. Big, handsome, silent Amit is a mystery to Dave, but in a moment of vulnerability, reveals that he's actually a golem. Yes. A golem. I will admit to having expected a little more conflict around that bit, but I was happy with how easy the story was. Yes, there's a little more D&D gameplay that might generally be necessary, but it's all fun and will just leave you with the warm fuzzies.
(Also, there is another cover for this book that's a little more "romance-y" but I really like the lightheartedness of this one.)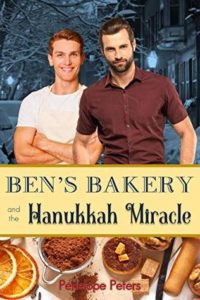 I got distracted with reading Hearts Alight, though, and didn't finish the other two Hanukkah romances I started over the weekend. (Who am I kidding; my weekend actually got eaten by a series of interconnected Trash OT3 Timeless fics and I got a late start to this week's reading.) Anyway. The two m/m romances I set out to read were both wildly entertaining, but they both had a point to make: bakers apparently love Hanukkah. Okay, not really. But both Ben's Bakery and the Hanukkah Miracle and The Remaking of Corbin Wale (which is 99 cents right now!) center Jewish bakers and delectable pastries like sufganiyot, the round jelly-centered donuts that are a Hanukkah staple. Those donuts, in particular, play a central role in the love stories of each couple. The books and the romances have very different tones, though. Ben's Bakery has a light tone, featuring two men not afraid of going for what they want, even if it means there have to be apologies and they have to figure out an international divide. Corbin Wale, on the other hand has a melancholy air, with Roan Parrish's signature angst right there to rip you apart and put you back together. So whatever kind of baker you're looking for, one (or both!) of these should satisfy you.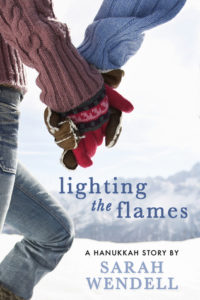 Next on the list is Sarah Wendell's Lighting the Flames (also 99 cents!), which is a friends-to-lovers romance set during a Hanukkah camp. The protagonists, Jeff and Gen, have known each other since they were seven, and now they're staff at the camp where they spent their summers. They had a bit of time where they were out of each other's orbit, and now they have to figure this thing out. I'm not always a friends-to-lovers person, but I'm curious to see how this works between these two kinds of friends, and in this kind of setting.
What's your favorite Hanukkah romance? These are definitely not the only ones!
New and Upcoming Releases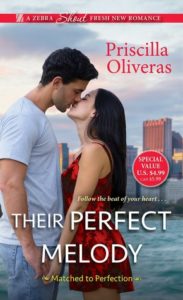 Their Perfect Melody by Priscilla Oliveras
Reindeer Games: A Holiday Romance Anthology by All The People
Dance All Night by Alexis Daria (available in paperback, December 11 ebook)
New Tricks by Andrew Grey (December 11)
Taking Chances by Erin McKenzie (December 11)
Best Women's Erotica of the Year, Volume 4 (December 11)(with stories by more people than I can name, including Alyssa Cole, Megan Hart, Suleikha Snyder and Alessandra Torre)
As usual, catch me on Twitter @jessisreading or Instagram @jess_is_reading, or send me an email at jessica@riotnewmedia.com if you've got feedback or just want to say hi!