Sponsored by TBR, Book Riot's new subscription service offering tailored book recommendations for readers of all stripes.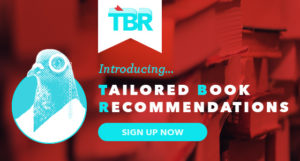 ---
Sherlock's First Appearance For Sale
Sherlock made his first appearance in Beeton's Christmas Annual in 1887 when it published A Study In Scarlet. Until now, there were 33 known copies to still exist but I guess someone cleaned out an attic because it looks like a 34th is up for sale on AbeBooks.com. Before you get excited about being the owner, know you'll need 75 grand!
Unseen Sylvia Plath Short Story To Be Published
It feels like the year of all the unseen things being found and published, no? This time Faber will be publishing in January Mary Ventura and the Ninth Kingdom, the short story Plath wrote in 1952 while at Smith College.
Creator Of The "Shitty Media Men" List Sells Book
Moira Donegan, who created what became called the Shitty Media Men list which was essentially a crowd-sourced whisper network shared document, has sold a book to Scribner. The book is described as "The perfect introduction to the political and moral challenges of the #MeToo movement."
Remember we're giving away a custom book stamp for your personal library! Stamp all the things!