Happy Tuesday, book lovers! It's perfect reading weather these days. Jk, it's perfect reading weather every day. And there are great new books out every week! I can't wait to get my hands on the new Beastie Boys memoir (600 pages!) and also Toddler-Hunting: And Other Stories by Taeko Kono. (I would be lying if I said I didn't become interested based on the title alone.) I'm going to share a few great books I read below, and you can hear about more exciting new reads on this week's episode of the All the Books! Rebecca and I talked talked about The Proposal, Family Trust, Jack of Hearts (and Other Parts), and more great books.
---
Sponsored by Graphix Books, an Imprint of Scholastic.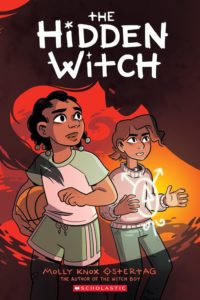 From the creator of the acclaimed graphic novel The Witch Boy comes a new adventure set in the world of magic and shapeshifting — and ordinary kids just trying to make friends.
---
OH! And don't forget to enter our giveaway for a custom book stamp for your personal library.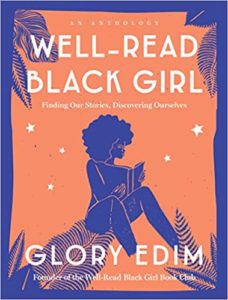 Well-Read Black Girl: Finding Our Stories, Discovering Ourselves by Glory Edim
Congratulations to Glory Edim – I am so excited her book is here! Founder of Well-Read Black Girls, a book club, she has turned WRBG into a festival – and now a book! It's a wonderful collection of essays from such incredible writers as Jesmyn Ward, Jacqueline Woodson, Gabourey Sidibe, Morgan Jerkins, and Tayari Jones, on the importance in seeing your experiences in literature.
Backlist bump: We Inspire Me: Cultivate Your Creative Crew to Work, Play, and Make by Andrea Pippins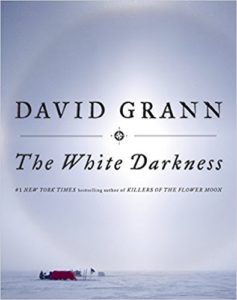 The White Darkness by David Grann
It's not exactly a new book, but a bound edition of Grann's story on Henry Worsley, a British special forces officer who attempted to recreate Shackleton's journey with two descendants of the Shackleton expedition in 2008, and to walk to Antarctica alone in 2015. This book will make a great gift for Grann fans, so grab it now before everyone else finds out about it!
Backlist bump: The Old Man and the Gun by David Grann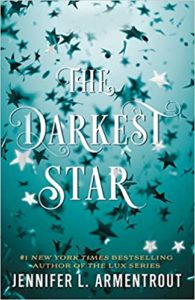 The Darkest Star by Jennifer L. Armentrout
When Evie Dasher meets Luc during a raid at a nightclub, she assumes he's a Luxen, one of the aliens now residing on Earth after the devastating war. But Evie learns that Luc is something much more powerful. And as she falls for him, she is drawn into a world she never knew existed. (Note: I have not read the Lux series, so I don't know anything about the characters or places outside this book, but I really enjoyed it regardless!)
Backlist bump: Obsidian by Jennifer L. Armentrout
That's it for me today – time to get back to reading! If you want to learn more about books new and old (and see lots of pictures of my cats, Millay and Steinbeck), or tell me about books you're reading, or books you think I should read (I HEART RECOMMENDATIONS!), you can find me on Twitter at MissLiberty, on Instagram at FranzenComesAlive, or Litsy under 'Liberty'!
Thanks so much for visiting me here each week! Y'all are the best.
xoxo,
Liberty