Hello mystery fans!
---
Sponsored by Vesuvian Books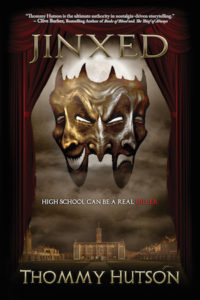 Break a mirror. Walk under a ladder. Step on a crack. Innocent childhood superstitions … But someone at the Trask Academy of Performing Arts is taking things one step further when the campus is rocked with the deaths of some of its star students. Senior Layna Curtis realizes the random, accidental deaths of her friends aren't random—or accidents—at all. Someone has taken childhood games too far, using the idea of superstitions to dispose of classmates. As Layna tries to convince people of her theory, she uncovers that each escalating, gruesome murder leads closer to its final victim: her.
---
From Book Riot And Around The Internet
Rincey has some mystery comfort reads!
He Read/She Read: Thoughts on Media Analysis and Sherlock Holmes
A Definitive Ranking of Agatha Christie Movies
Tana French's New Thriller Looks At What Happens When White Men Lose Their Privilege (mild spoilers)
"If The Hate U Give featured more than one use of that word, the movie would be in jeopardy of losing the PG-13 rating that Tillman and his distributor, 20th Century Fox, had hoped to earn, and teenagers who treasured the book might be barred from seeing the adaptation."
If you're in London there is a super cool 90 minute immersive Sherlock escape game.
Giveaway: And don't forget to enter our giveaway for a custom book stamp for your personal library!
True Crime
Robert Durst Murder Trial Seeks Ryan Gosling Movie Screening To Convict Heir
Amanda Knox Has A Brand New Gig: True Crime Podcast Host
'In My Father's House' Explores How Crime Spreads Through Generations
Kindle Deals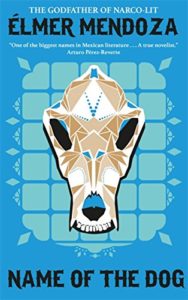 Name Of The Dog (Lefty Mendieta #3) by Elmer Mendoza is $2.99 (Rincey discussed it on Read or Dead.)
Marcia Clark's Samantha Birkman series is $1.99 each if you like mysteries starring lawyers! Blood Defense; Moral Defense; Snap Judgement. (Review) (TW it's been too long but I want to say an educated guess would be rape.)
Audiobooks On Hoopla! (Hoopla is a fantastic app that many libraries use, which has no holds and everyone is picking from the same catalog regardless of your library!)
The first 3 books in Ausma Zehanat Khan's fantastic Rachel Getty & Esa Khattak series are available! It's technically set in Canada, following two detectives, but the series travels the world dealing with important social issues. (I don't remember specific trigger warnings but the series deals with tough topics.)
Browse all the books recommended in Unusual Suspects previous newsletters on this shelf. And here's an Unusual Suspects Pinterest board.
Until next time, keep investigating! And in the meantime, come talk books with me on Twitter, Instagram, and Litsy–you can find me under Jamie Canaves.
If a mystery fan forwarded this newsletter to you and you'd like your very own you can sign up here.