Happy end of October, fellow readers! The cooler weather and shorter days are definitely inspiring me to read more, which is good because I have a lot of 2018 titles I still want to finish this year. This week, I've got 10 more October nonfiction releases you'll want to add to your TBR ASAP. Enjoy!
---
Sponsored by What Would Cleopatra Do? by Elizabeth Foley and Beth Coates.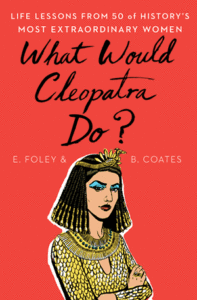 Irreverent, inspirational, and a visual delight, What Would Cleopatra Do? shares the wisdom and advice passed down from Cleopatra, Queen Victoria, Dorothy Parker, and forty-seven other heroines from past eras on how to handle an array of problems women have encountered throughout history and still face today. Here are Cleopatra's thoughts on sibling rivalry, Mae West on positive body image, Frida Kahlo on finding your style, Catherine the Great on dealing with gossip—to list only a few. Featuring whimsical illustrations by artist Bijou Karman, What Would Cleopatra Do? is a distinctive, witty, and gift-worthy tribute to history's outstanding women.
---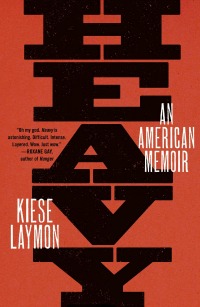 Heavy: An American Memoir by Kiese Laymon – A novelist "explores what the weight of a lifetime of secrets, lies, and deception does to a black body, a black family, and a nation teetering on the brink of moral collapse."
Lab Rats by Dan Lyons – "At a time of soaring corporate profits and plenty of HR lip service about 'wellness,' millions of workers are deeply unhappy. Why did work become so miserable? Who is responsible? And does any company have a model for doing it right?" To find out, Dan Lyons immerses himself in the world of "management science" and how the practices of technology power brokers has affected our work relationships.
Nine Pints by Rose George – "An eye-opening exploration of blood, the life giving substance with the power of taboo, the value of diamonds, and the promise of breakthrough science." I got so excited about this one, I went out and bought it on Tuesday.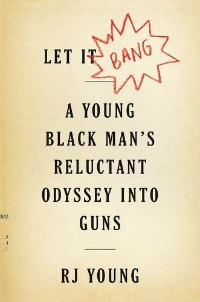 Let It Bang by R.J. Young – A young black man accepts the gift of a Glock from his white, gun-loving father-in-law. "Despite, or because of, the racial rage and fear he experiences among white gun owners, Young determines to get good, really good, with a gun," eventually becoming an NRA-certified pistol instructor.
I'll Be There for You by Kelsey Miller – A definitive retrospective on the show Friends, combining "interviews, history and behind-the-scenes anecdotes to offer a critical analysis of how a sitcom about six twentysomethings changed television forever." This looks so delightful.
Well-Read Black Girl by Glory Edim – A collection of essays by black women writers – Jesmyn Ward, Jacqueline Woodson, Tayari Jones, and more – intended "to shine a light on how we search for ourselves in literature, and how important it is that everyone can find themselves there."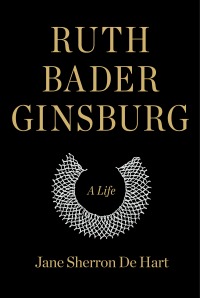 Ruth Bader Ginsburg by Jane Sherron de Hart – A comprehensive and "revelatory" biography about the private, public, legal, and philosophical life of the Notorious RBG herself. The book explores "central experiences that crucially shaped Ginsburg's passion for justice, her advocacy for gender equality, (and) her meticulous jurisprudence."
I Might Regret This by Abbi Jacobson – A collection of "essays, drawings, vulnerabilities, and other stuff" from the co-creator and co-star of Broad City that will let readers "feel like they're in the passenger seat on a fun and, ultimately, inspiring journey."
Everything's Trash, But It's Okay by Phoebe Robinson – Another essay collection, this time a call to arms on a wide range of topics – "giving feminism a tough love talk in hopes it can become more intersectional; telling society's beauty standards to kick rocks; and demanding that toxic masculinity close its mouth and legs."
Almost Everything: Notes on Hope by Anne Lamott – A new book by Anne Lamott is always something to celebrate. In this one, "Lamott calls for each of us to rediscover the nuggets of hope and wisdom that are buried within us that can make life sweeter than we ever imagined."
You've got just a few more days to enter our giveaway for a custom book stamp for your personal library. Click here to enter.
You can find me on Twitter @kimthedork, and co-hosting the For Real podcast here at Book Riot with questions and comments!