This edition of Today in Books is sponsored by Better Not Pout by Annabeth Albert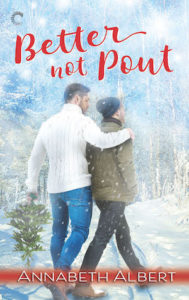 ---
Beastie Boys Book Gets Awesome Stars Narrating The Audiobook
Fight for your right to party and have awesome celebrities on your audiobook is apparently how the Beastie Boys are rolling these days. The Beastie Boys Book (that's the actual title) releases on October 30th and is a memoir chronicling their rise to fame told in a series of 1st person anecdotes from collaborators and, of course, A-list celebrity friends. Some audiobook narrators are Amy Poehler, Maya Rudolph, Rachel Maddow, Jon Stewart, Snoop Dogg, Elvis Costello, Steve Buscemi, Tim Meadows…
Where Are My Board Game Fans At?
We're getting a board game based on Susanna Clarke's Jonathan Strange & Mr Norrell. Starting in the summer of 2019 we can "travel around England and Europe, attending social engagements and performing feats of magic in the hope of becoming the most celebrated magician of the age."

Humble Book Bundle: Get The Vote Out
Humble puts together awesome digital packages of comics and books and lets you decide how much you want to pay for it. Currently it has a Get The Vote Out package filled with titles and all the proceeds go to the ACLU. Sounds like a win-win!
Remember to enter our giveaway for a custom book stamp for your personal library!