Hello mystery fans! This week I have for you three very different backlist titles that have great audiobook narrators.
---
Sponsored by The Kingfisher Secret from McClelland & Stewart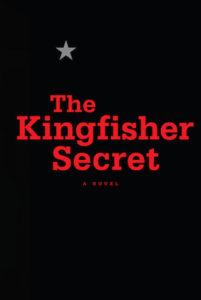 October 2016: In America, the election is a few weeks away. Journalist Grace Elliott has just landed a scoop that she believes will make her career. A porn star is willing to talk about her affair with the man some hope and many fear will become the next president of the United States. But no one will touch it. Not even Grace's boss, the right-wing publisher of America's leading tabloid. Instead, Grace is sent to Europe where she discovers a story so big, so explosive that it could decide the American election and launch a new Cold War. As long as she can stay alive long enough to tell it.
---
Smart and Entertaining Cozy Crime I Should Have Read Years Ago (TW rape mentioned/ alcoholism/ suicide)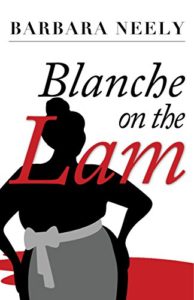 Blanche on the Lam (Blanche White #1) by Barbara Neely: This is one of those series that was groundbreaking at the time it first published (early '90s) but doesn't read outdated. It is literally what the title states–Blanche White is on the lam! She's a middle-aged African-American housekeeper who after some issues with an employer ends up going on the lam. But soon she's "employed" again as she pretends to be a white family's housekeeper while she figures out her next move. Except, she picked the wrong family to pretend to be the housekeeper with… I loved Blanche so much, she's open, and insightful–especially a keen observer when it comes to race and class issues–and ends up making a great amateur sleuth. For fans of having the mystery on the first page, the actual murder mystery doesn't start until halfway through, the first half of the novel is a crime novel where Blanche is on the run while planning how to get out of her trouble. I'm really looking forward to the rest of the series and loved the audiobook narrator Lisa Reneé Pitts.
For Tana French Fans! (TW rape/ suicide)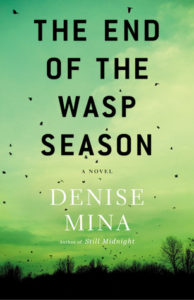 The End of the Wasp Season (Alex Morrow #2) by Denise Mina: This series has an excellent balance for me between procedural solving the case, character focus, and it also follows the criminals. Plus, the lead is a Scottish detective with a criminal family she needs to hide and, in this book, is pregnant. I really like being in Morrow's head as she's both sensitive and tough and very intuitive. It's also interesting to watch her try to solve the case of a woman beaten to death while having to prove that a woman being pregnant doesn't suddenly make her useless. If you're a fan of procedurals, character driven novels, and getting behind the "why" people do things, I really recommend Denise Mina. If you're an audibook listener I really enjoyed having Jane MacFarlan in my ears.
Delightful!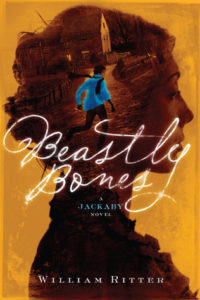 Beastly Bones (Jackaby #2) by William Ritter: This series is such a treat and I love it to pieces. Imagine if Sherlock had a young woman assistant who had run away from home to join a dinosaur dig. Then add in some "fantastic beasts" and you have this highly entertaining series. Abigail Rook and her boss Jackaby have their hands full with shape shifting monsters that can look like wittle innocent kittens, and recently discovered dinosaur bones that have been stolen! Fun and delightful, if you have yet to discover this series do yourself a kindness and get on that! Also the narrator, Nicola Barber, has the loveliest most soothing voice if that's what you like in audiobooks.
Recent Releases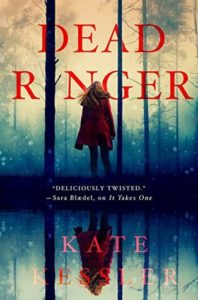 Dead Ringer by Kate Kessler (Currently reading: FBI agent/serial killer.)
The Midnight Witness by Sara Blaedel (TBR: A Danish author I always pick up.)
Pulse by Michael Harvey (TBR: 1970s detective mystery set in Boston.)
Black Diamond Fall by Joseph Olshan (On my TBR after reading this article.)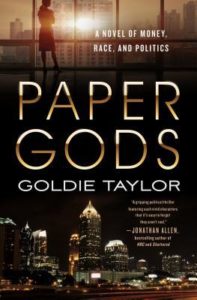 Paper Gods by Goldie Taylor (TBR: Political thriller I'm looking forward to reading.)
Go to My Grave by Catriona McPherson (TBR: Sounds like a for-Clue-fans read.) (TW child sexual assault)
And don't forget we have a custom book stamp giveaway because who doesn't want to stamp all their books?!
Browse all the books recommended in Unusual Suspects previous newsletters on this shelf. And here's an Unusual Suspects Pinterest board.
Until next time, keep investigating! And in the meantime, come talk books with me on Twitter, Instagram, and Litsy–you can find me under Jamie Canaves.
If a mystery fan forwarded this newsletter to you and you'd like your very own you can sign up here.