I've been trying to figure out different ways to say "what a week, amirite?" But I'm running out of options.
---
Sponsored by Harlequin DARE
With a multibillion-dollar deal on the line, billionaire playboy Gideon Mortimer can't afford another tabloid scandal. He's committed to a chastity contract, but being on the same yacht as Leonie Branson—temptation personified—is pure, unadulterated torture. Relinquishing control of their thrilling sexual chemistry to tenacious Leonie feels tantalizingly worth the risk—to his reputation and his well-protected heart.
---
News and Useful Links
You know how I was whining about wanting something dark and atmospheric to read? Rosanna Leo came through with a list of gothic romances, most of which I haven't even heard of!
There was a bit of a kerfuffle on Twitter over the weekend when an author decided to double down about cover model selection. The heroine, who is biracial, apparently makes comments about her darker skin and the plight of a black woman, but the cover model reads white at first glance. I like to think that covers make a statement about a book, and if you're going to call your heroine a black woman, she should probably read as such at first glance. It's not about the fact that black women come in all shades; it's about the fact that when representation is a problem across the board, visual cues are key.
Twelfth Night is my favorite Shakespeare comedy, and there's a MUSICAL SERIES based on it coming to our televisions and streaming devices. This version will have a protagonist who ends up being genderqueer because someone has been digging through my soul's desires (though according to an Electric Literature article a while ago, I have strong feelings about bi erasure WHICH IS ALSO TRUE and I would love to read a retelling in which good ole Viola gets the Duke AND the Countess).
The Ripped Bodice is hosting a Great Big Romance Read in December, and When In Romance is totally participating, so listen up for more news about that!
Olivia Waite. F/F Regency Romance. Can't. Wait.
Also. Also! Alexis Daria has a Dance Off Christmas novella coming out! It's called Dance All Night and it's available for preorder! (It's out December 11.)
Deals!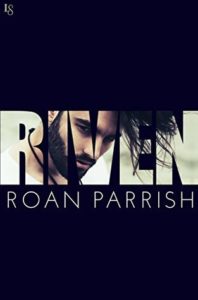 Riven by Roan Parrish is 1.99 right now! Rend comes out in a couple weeks (and the bits of it I've been able to snatch are excellent) so now's the perfect time to grab it!
Kendall Ryan's The Room Mate is 1.99, if your looking for some raunchy fun.
I know it's not Halloween yet, but if you're ready to get into the Christmas spirit, Merry Inkmas by Talia Hibbert is 2.99.
Over on Book Riot
Westerns. Westerns that have protagonists who aren't white. I know, right?
TBR worth toppling? Here are some "speed reading apps" to help you get through it.
Erotic poetry. Do you have favorites?
And of course, there's still time to enter for a custom book stamp for your personal library!
Recs!
You know how we've been doing a "feature creature" for October? Well, today's feature creature is The Patriarchy, and it's time to crush it. Or something.
This has been some kind of week, and instead of our usual thing, how about some trans and enby authors to support?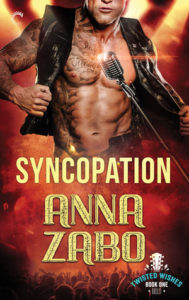 Anna Zabo (they/them/their) writes primarily m/m romance featuring various kinds of kinky folks. They* write rock stars, like in Syncopation; vampires, like in Close Quarter; and businessmen, like in Takeover. Recently, I read Outside the Lines, which is an adorable installation of the Bluewater Bay series.
Kris Ripper (ze/zem/zir) writes romance featuring all kinds of people. The Queers of La Vista series (starting with Gays of Our Lives) features what's on its way to an LGBT paradise—with a twist, since there's a murder mystery involved. The Scientific Method series, on the other hand, is angsty and very much real world and just features people trying to figure their own shit out. Start with Catalysts.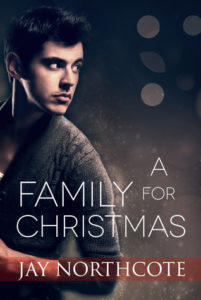 Jay Northcote (he/him/his) writes m/m adult and new adult romances. His college romances like Helping Hand occasionally feature Gay For You type stories (so heads up if that's not your thing). Looking for a sweet Christmas novella with a bonus fake relationship? A Family For Christmas is probably a good place to start.
Cole McCade/Xen (he/him/his) writes all kinds of things under multiple names, including contemporary erotic romance and urban fantasy. Basically all of his books are sex incarnate and you should check them out. If you're down for some elf magic, check out Shatterproof. If you'd rather enjoy the hell out of a May/December romance, try Over and Over Again.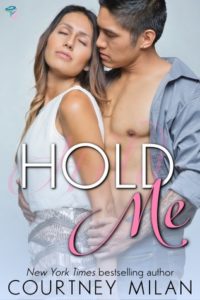 This isn't exhaustive, but I don't want to make this too long. If you're curious, check out Austin Chant, EE Ottoman, Chace Verity, Xan West, or Francis Gideon. LA Witt, Vanessa North, and Courtney Milan aren't #ownvoices writers, but they also write pretty interesting trans characters. Courtney Milan's Hold Me is one of my favorite contemporary romances.
Who are your favorite trans romance authors? What are your favorite novels?
New and Upcoming Releases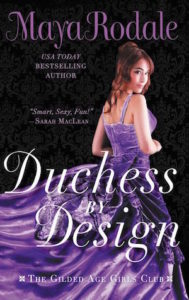 Duchess by Design by Maya Rodale (I love purple. Don't you love purple?)
The Proposal by Jasmine Guillory (October 30) (FINALLY!!!)
Love in Catalina Cove by Brenda Jackson (October 30)
Archangel's Prophecy by Nalini Singh (October 30)
Royally Yours by Emma Chase (October 30)
As usual, catch me on Twitter @jessisreading or Instagram @jess_is_reading, or send me an email at jessica@riotnewmedia.com if you've got feedback or just want to say hi!
*Corrected