This edition of Today in Books is sponsored by Flatiron Books, publishers of Be The Person Your Dog Thinks You Are.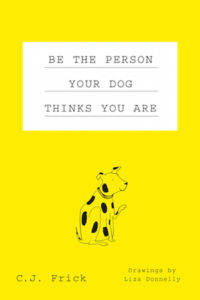 ---
I Mean Wizards Need Lawyers Too, Right?
An interface between Fantasy Fiction Literature and Law: Special focus on Rowling's Potterverse will be an available course for 4th and 5th year law students at the National University of Juridical Sciences in Kolkota. "Students will learn to apply legal principles in a completely new scenario, and understand how things will work through insights into a wizarding world constantly under government surveillance."–Fun and educational!
Turns Out John Carpenter's The Thing Was Based On A Novel
An unpublished novel-length manuscript has been discovered and a small press wants to publish it. Read more about the Kickstarter campaign to get it published and about the discovery. I'll just be hiding under the covers.
Wonder Woman Wait Is Now Longer!
Originally set to release in fall of 2019 Wonder Woman 1984 has now made us all wait longer to see some rocking '80s fashion: It will now be in theaters June 5, 2020. Yay for getting the summer blockbuster treatment but, I mean, can we have good things sooner, please?!
Remember to enter our giveaway for a custom book stamp for your personal library!