Hello mystery fans! So Netflix has a new buddy cop type show starring Tony Danza and Josh Groban–yes, the popera singer. I've seen the first two episodes and they're entertaining and didn't have violence towards women. So if you need a break from dark crime check out the first two episodes of The Good Cop.
---
Sponsored by Flatiron Books, publishers of Good Me Bad Me, now in paperback by Ali Land.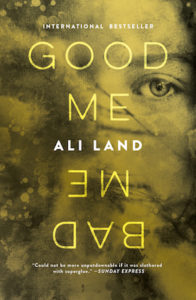 When your mother is a serial killer, how far does the apple really fall from the tree? Good Me Bad Me is a dark and compelling psychological thriller.
---
From Book Riot and Around The Internet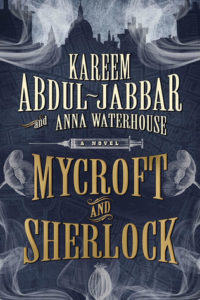 A wonderful interview with Kareem Abdul-Jabbar as he Dives Back Into Mystery with Mycroft And Sherlock
Came across this delightful podcast episode where a married couple discuss their mystery likes and dislikes and rec a bunch of books for fall reading: Mystery Recommendations for October, sassy lady detectives vs. macho man investigators
How Does 'Killing Eve' The Book End? It's A Lot Different To What You Saw On TV (Obviously spoilers!)
The 5 Best L.A. Crime Novels: Nonfiction
Highly Recommended: Pastry Murder Mysteries Inside best-selling author Joanne Fluke's addictive book series, where food is the main character
Rincey makes the argument that mystery books should be less than 400 pages and girl, same!
Can you solve the mystery of the missing opera diva?
Giveaway: Remember to enter our giveaway for a custom book stamp for all your book stamping needs!
Adaptations And News
Here's the trailer for AMC's six-part miniseries of John le Carré's The Little Drummer Girl. It premieres November 19th and stars Florence Pugh, Alexander Skarsgård, and Michael Shannon.
We're getting a fourth Veronica Speedwell Mystery!
And now Armie Hammer has signed on to Agatha Christie's Death on the Nile adaptation.
Kindle Deals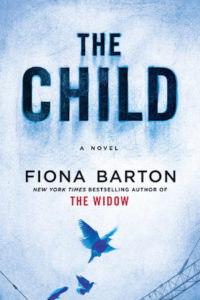 The Child by Fiona Barton is a very good book that is $1.99!! (Review) (TW rape)
From my TBR list the first in a series of funny, cozy historical mysteries is $1.99: A Quiet Life in the Country (A Lady Hardcastle Mystery #1) by T E Kinsey
And if you're looking for an 80% character driven novel that focuses on the politics between police and media in Japan which ends with a twist you won't see coming and like a thriller in the last 20%: Six Four by Hideo Yokoyama, Jonathan Lloyd-Davies (Translation) is $3.99!!
Browse all the books recommended in Unusual Suspects previous newsletters on this shelf. And here's an Unusual Suspects Pinterest board.
Until next time, keep investigating! And in the meantime, come talk books with me on Twitter, Instagram, and Litsy–you can find me under Jamie Canaves.
If a mystery fan forwarded this newsletter to you and you'd like your very own you can sign up here.