The National Book Award finalists were announced this week, and I am very excited about the nonfiction list because of the variety it represents. We have memoir, natural history, politics, and straight history, which is pretty good when you think about the kinds of books that typically get nominated in nonfiction.
The titles include The Indian World of George Washington by Colin G. Calloway, American Eden by Victoria Johnson, Heartland by Sarah Smarsh, The New Negro by Jeffrey C. Stewart, and We the Corporations by Adam Winkler. The winners will be announced on November 14.
---
Sponsored by Fierce Reads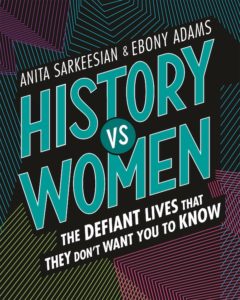 Rebels, rulers, scientists, artists, warriors and villains Women are, and have always been, all these things and more. Looking through the ages, Anita Sarkeesian, founder of Feminist Frequency, along with Ebony Adams PHD, have reclaimed the stories of twenty-five remarkable women who dared to defy history and change the world around them. From Mongolian wrestlers to Chinese pirates, Native American ballerinas to Egyptian scientists, Japanese novelists to British Prime Ministers, History vs Women will reframe the history that you thought you knew. Featuring beautiful full-color illustrations of each woman and a bold graphic design, this standout nonfiction title is perfect for anyone who wants the true stories of phenomenal women from around the world.
---
If you're feeling particularly angry these days, as I am, then I cannot recommend this proposed syllabus for A Master Class in Women's Rage, put together by Kate Harding, one of the editors of Nasty Women. She acknowledges books on women's rage that have come out this year – there are so many good ones! – then offers a selection if books, essays, and other contemporary writing on anger. It's such a good list.
If you love a good con artist story, as I do, this July article about the best books on con artists, according to true crime experts, has a plethora of suggestions.
Daniel Radcliffe shadowed the New Yorker's fact-checking department while he was doing research for his newest role in the Broadway adaptation of The Lifespan of a Fact by John D'Agata and Jim Fingal. The story about his visit is fascinating because it's Harry Potter, and because it's a meta peek inside that job and that magazine.
Finally, let's wrap this newsletter up with another smattering of new October nonfiction:
Invisible by Steven Carter – "The forgotten story of the black woman lawyer who took down America's most powerful mobster." Steven L. Carter's grandmother, Eunice Hunton Carter, was the only black woman on a team tasked with taking down a New York mobster in the 1930s.
The Fifth Risk by Michael Lewis – Michael Lewis takes another look inside the Trump administration, this time exploring the "engine rooms of a government under attack by its own leaders" that are more focused on short-term gains rather than long-term cost. If anyone can make bureaucracy interesting, I think it's Michael Lewis.
People Like Us by Sayu Bhojwani – The story of " a diverse and persevering range of local and state politicians from across the country who are challenging the status quo, winning against all odds, and leaving a path for others to follow in their wake." Woo, democracy!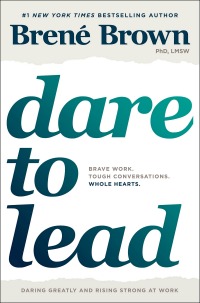 Dare to Lead by Brené Brown – A new Brené Brown is always something to celebrate! In this book, Brown writes for "everyone who is ready to choose courage over comfort, make a difference and lead."
My Squirrel Days by Ellie Kemper – "A hilarious and uplifting collection of essays about one pale woman's journey from Midwestern naïf to Hollywood semi-celebrity to outrageously reasonable New Yorker." If you need something cheerful, I bet this will be it.
Thanks again so much for reading! You can find me on Twitter @kimthedork, and co-hosting the For Real podcast here at Book Riot with questions and comments!
Don't forget to enter our giveaway for a custom book stamp for your personal library!