This week's nonfiction news feels like déjà vu… a former Trump administration staff member has written an "explosive" memoir, full of juicy-but-questionable details about life at the White House, and Trump has reacted by threatening anyone and everyone he can think to yell at.
---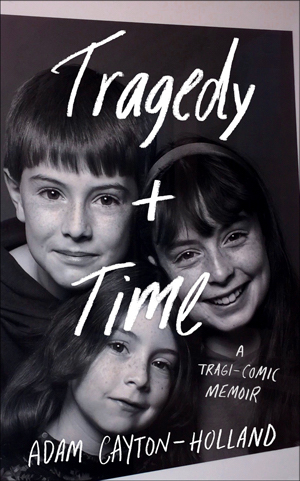 Sponsored by Tragedy Plus Time by Adam Cayton-Holland
Unsentimental, unexpectedly funny, and incredibly honest, Tragedy Plus Time is a love letter to every family that has ever felt messy, complicated, or (even momentarily) magnificent. The Cayton-Holland siblings were a trio of brilliant, acerbic teenagers from Denver who were taught the injustice of the world from an early age. Adam chose to meet life's cruel realities with comedy, his older sister chose law, while their youngest sister struggled with depression and ultimately took her own life. An unforgettable tribute to a lost sibling, this extraordinary memoir will have you reaching for the phone to call your brother or sister.
---
Unhinged, a memoir by former White House aide and reality tv villain Omarosa Manigault Newman hit shelves last Tuesday to generally bad reviews. Her airing of Trump laundry gets pretty out there, to the point of nearly being unbelievable. The day before the book was released, the president's legal team sent a cease-and-desist letter to the book's publisher, Simon & Schuster. Sound familiar?
Omarosa claims to have tapes of many of her conversations in the White House, so I guess we've got that to look forward to as well. Oh, 2018. Let's move on to better news.
My Obama nostalgia continues. Over the weekend, The Guardian published an excerpt of Jeanne Marie Laskas's upcoming book (To Obama) about the ten letters from American citizens that President Obama read every night. It's a lovely piece that's absolutely amping up my nostalgia for the world as it was three year ago. If you need a book about Obama's practice of reading letters to read right now, I highly recommend Eli Saslow's Ten Letters: the Stories Americans Tell Their President – it's one of my favorites.
Nannette in a Memoir! Hannah Gadsby, the comic who has been blowing up Netflix with her amazing special, "Nanette," is writing a memoir! Ten Steps to Nanette will be released in Australia and the United States next year. The memoir will be about "the funny and sometimes dark events of the Australian comedian's life leading up to her realization that she had to quit comedy as she knew it."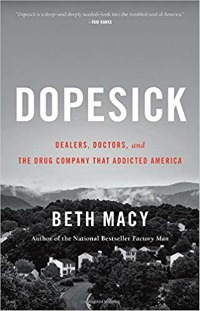 Dopesick coming to television! Dopesick, journalist Beth Macy's book about the American opioid crisis, has been optioned for television. There aren't many details yet, but I think this could be a pretty impressive piece of prestige television in the right hands.
More Just Mercy casting news! In the best news in awhile, Brie Larson has been cast in the upcoming adaptation of Just Mercy by civil rights attorney Bryan Stevenson, but there's no word yet on her role. The film adaptation stars Michael B. Jordan (swoon) as Stevenson and Jamie Foxx as Walter McMillian, a man who waited on death row for six years after being falsely convicted. Production is set to being this month!
Ebook deals and steals! Looking for some inexpensive biographies or memoirs? I've got you covered. Here are three Kindle deals to check out:
Don't forget! You can win 16 awesome books featured on the Recommended podcast! Enter here by August 31. You can find me on Twitter @kimthedork, and co-hosting the For Real podcast here at Book Riot. Happy reading!