Hey YA Readers! Let's talk about YA authors who moonlight in the adult category of books.
"What's Up in YA?" is sponsored by Girl At The Grave by Teri Bailey Black from Tor Teen.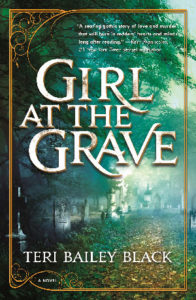 Valentine has spent years trying to outrun her mother's legacy. But small towns have long memories, and when a new string of murders occurs, all signs point to the daughter of a murderer.
Only one person believes Valentine is innocent—Rowan Blackshaw, the son of the man her mother killed all those years ago. Valentine vows to find the real killer, but when she finally uncovers the horrifying truth, she must choose to face her own dark secrets, even if it means losing Rowan in the end.
____________________
I love thinking about how an author takes their writing talent from one target market to another. There are a number of YA authors over the last half decade or so who've published middle grade work, and there've been a number of YA authors who've published adult. Let's take a look this week at some YA authors who've taken on adult work in their careers recently.
Book descriptions come from Goodreads.
Erika L. Sánchez
I Am Not Your Perfect Mexican Daughter was Sánchez's debut YA novel last year and it was a finalist for the National Book Award for Young People's Literature.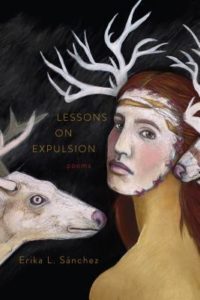 But just a couple of months before that book published, her actual debut in publishing happened. Lessons on Expulsion is an adult poetry collection published by Graywolf Press.
"What is life but a cross / over rotten water?" Poet, novelist, and essayist Erika L. Sánchez's powerful debut poetry collection explores what it means to live on both sides of the border—the border between countries, languages, despair and possibility, and the living and the dead. Sánchez tells her own story as the daughter of undocumented Mexican immigrants and as part of a family steeped in faith, work, grief, and expectations. The poems confront sex, shame, race, and an America roiling with xenophobia, violence, and laws of suspicion and suppression. With candor and urgency, and with the unblinking eyes of a journalist, Sánchez roves from the individual life into the lives of sex workers, narco-traffickers, factory laborers, artists, and lovers. What emerges is a powerful, multifaceted portrait of survival. Lessons on Expulsion is the first book by a vibrant, essential new writer now breaking into the national literary landscape.
Jacqueline Woodson
Woodson is such an excellent example of a writer who is talented enough to share her voice across all age categories. She's dabbled in young adult books — you may know If You Come Softly or After Tupac and D Foster — as well as middle grade (brown girl dreaming), picture books, and adult.
Her latest adult novel, Another Brooklyn, hit shelves last year.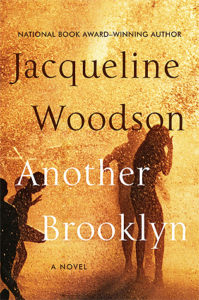 Running into a long-ago friend sets memories from the 1970s in motion for August, transporting her to a time and a place where friendship was everything—until it wasn't. For August and her girls, sharing confidences as they ambled through neighborhood streets, Brooklyn was a place where they believed that they were beautiful, talented, brilliant—a part of a future that belonged to them.
But beneath the hopeful veneer, there was another Brooklyn, a dangerous place where grown men reached for innocent girls in dark hallways, where ghosts haunted the night, where mothers disappeared. A world where madness was just a sunset away and fathers found hope in religion.
Katie Williams
It was discovering one of my favorite YA mystery writers, Katie Williams, had a brand new adult novel out that sparked this idea for a newsletter. Williams has two YA novels out, The Space Between Trees and Absent.
Her debut adult novel, Tell The Machine Goodnight, hit shelves this summer and is a science fiction read with crossover appeal to teen readers who like their fiction more literary.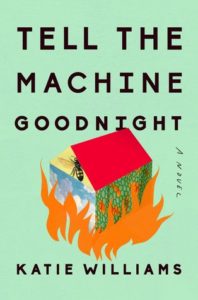 Pearl's job is to make people happy. Every day, she provides customers with personalized recommendations for greater contentment. She's good at her job, her office manager tells her, successful. But how does one measure an emotion?
Meanwhile, there's Pearl's teenage son, Rhett. A sensitive kid who has forged an unconventional path through adolescence, Rhett seems to find greater satisfaction in being unhappy. The very rejection of joy is his own kind of "pursuit of happiness." As his mother, Pearl wants nothing more than to help Rhett—but is it for his sake or for hers? Certainly it would make Pearl happier. Regardless, her son is one person whose emotional life does not fall under the parameters of her job—not as happiness technician, and not as mother, either.
Told from an alternating cast of endearing characters from within Pearl and Rhett's world, Tell the Machine Goodnightdelivers a smartly moving and entertaining story about relationships and the ways that they can most surprise and define us. Along the way, Katie Williams playfully illuminates our national obsession with positive psychology, our reliance on quick fixes and technology. What happens when these obsessions begin to overlap? With warmth, humor, and a clever touch, Williams taps into our collective unease about the modern world and allows us see it a little more clearly.
Veronica Roth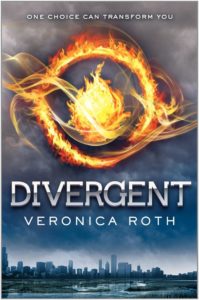 You know her from her mega-selling series Divergent and her more recent YA science fiction duology Carve the Mark. But Roth recently announced she'll be publishing an adult novel next.
The book is titled The Chosen One and while it won't be published until 2020, there's a little information available about it. According to the press release announcing the deal it, "tells the story of five friends who saved the world when they were teenagers, but now, as celebrity adults, must face even greater demons — and reconsider what it means to be a hero by destiny or by choice."
There's a bit more about the book and her process over on Entertainment Weekly.
____________________
Thanks for hanging out and we'll play catch up with our YA news later this week!