Hey Kid Lit friends,
Woohoo, new book Tuesday! Check out all the new books hitting shelves today! As usual, the book descriptions are from Goodreads, but I'll add a 
 if I particularly loved a title.
---
We're giving away 16 of the books featured on Recommended! Click here, or on the image below to enter:
---
Board Book New Releases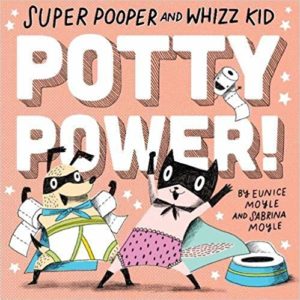 Super Pooper and Whizz Kid: Potty Power! by Patrick Wensink, illustrated by Nate Wragg
Introducing two new potty pals kids and parents will adore, Super Pooper and Whizz Kid: Potty Power! is a humorous potty-training book with a hip sensibility and a playful take on a toddler's most important rite of passage.
Picture Book New Releases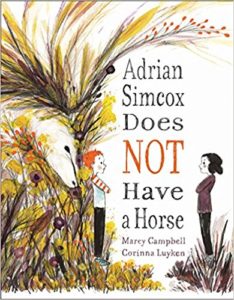 Adrian Simcox Does Not Have a Horse by Marcy Campbell, illustrated by Corinna Luyken
Adrian Simcox tells anyone who will listen that he has a horse–the best and most beautiful horse anywhere. But Chloe does NOT believe him. Adrian Simcox lives in a tiny house. Where would he keep a horse? He has holes in his shoes. How would he pay for a horse? The more Adrian talks about his horse, the angrier Chloe gets. But when she calls him out at school and even complains about him to her mom, Chloe doesn't get the vindication she craves. She gets something far more important.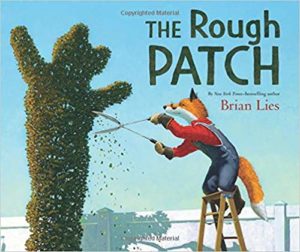 The Rough Patch by Brian Lies
Evan and his dog do everything together, from eating ice cream to caring for their award-winning garden, which grows big and beautiful. One day the unthinkable happens: Evan's dog dies. Heartbroken, Evan destroys the garden and everything in it. The ground becomes overgrown with prickles and thorns, and Evan embraces the chaos. But beauty grows in the darkest of places, and when a twisting vine turns into an immense pumpkin, Evan is drawn out of his misery and back to the county fair, where friendships—old and new—await.
Stop, Go, Yes, No! by Mike Twohy
A cat stops. The dog goes. Dog says yes! Cat… no.
In the vein of Tom and Jerry, Road Runner, Bugs Bunny, and other classic cartoons, Stop, Go, Yes, No! features an adorably enthusiastic dog and a less-enthusiastic cat on a chase full of silly and exciting turns, with a heartwarming twist.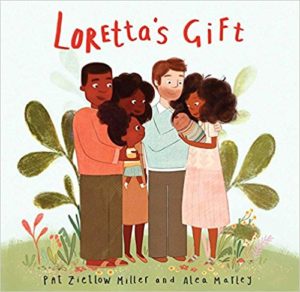 Loretta's Gift by Pat Zietlow Miller and Alea Marley
Loretta and her parents are so excited that Aunt Esme and Uncle Jax are having a baby! When Gabe arrives, Loretta thinks he is the best baby on the block! Everyone showers him with gifts, but Loretta doesn't know what to give. Can she think of the perfect gift for her baby cousin?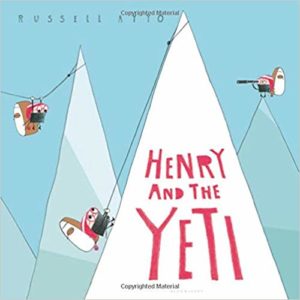 Henry and the Yeti by Russell Ayto
Henry loves yetis. Yes, yetis.
The problem is nobody knows if yetis actually exist. Henry, however, is sure they do, and he sets off on an expedition to find one. He has packed everything he needs, including a camera to take photos for evidence. But can he find a yeti? And will anyone believe him when he returns home?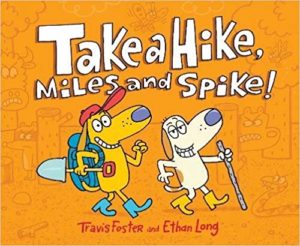 Take a Hike, Miles and Spike by Travis Foster and Ethan Long
Take care, GRIZZLY BEAR! Stay loose, MOOSE! Buh-bye, BUTTERFLY! Join Miles and Spike as they take a hike…and a few provisions, as well, much to the vexation of their fellow forest creatures. Travis Foster and Ethan Long offer a hilarious picture book full of silly rhymes, outdoor adventures, and learning how to get along with others.
Rice From Heaven: The Secret Mission to Feed North Korea by Tina Cho, illustrated by Keum Jin Song
Yoori lives in South Korea and doesn't know what North Korea is like, but her father (Appa) does. Appa grew up in North Korea, where he did not have enough food to eat. Starving, he fled to South Korea in search of a better life. Yoori doesn't know how she can help as she's only a little "grain of rice" herself, but Appa tells her that they can secretly help the starving people by sending special balloons that carry rice over the border. Volunteers gather in groups, fill the balloons with air, and tie the Styrofoam containers filled with rice to the tails of the balloons. With a little push, the balloons soar up and over the border, carrying rice in the darkness of the night over to North Korea.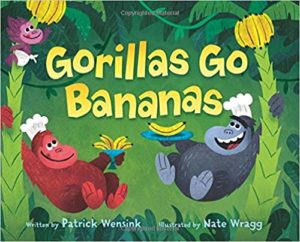 Gorillas Go Bananas by Patrick Wensink, illustrated by Nate Wragg
It's suppertime in the jungle, but Baby Gorilla refuses to eat anything Mama and Papa make for him—not banana chips with green guacamole or a piping-hot plate of plantain ravioli. He says no to a dish of bananas flambé and turns up his nose at banana soufflé!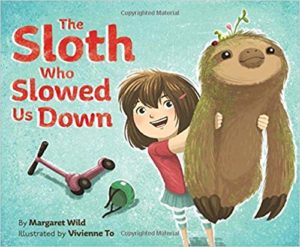 The Sloth Who Slowed Us Down by Margaret Wild
When the speediest family in the world finds a sweet, slow sloth on their doorstep, they take him in. But, little do they know, their new pet has quite a bit to teach them. For Amy's family, there simply aren't enough hours in the day to get everything done. Mom rushes through her work. Dad rushes through his chores. Even little Amy rushes through dinner. But Sloth does things slowly. He likes to take long, leisurely baths with lots and lots of bubbles. He plays drawn-out, imaginative games. He eats his food slowly, enjoying one small bite at a time. After a few weeks of caring for their new pet, Amy's family finds that they actually do have enough time to tell one another stories or go for long walks together after dinner—so long as they stop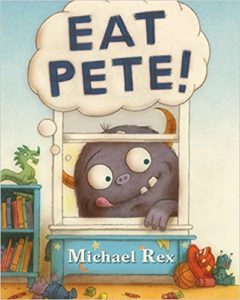 Eat Pete by Mike Rex
Pete couldn't be more thrilled when a monster shows up in his bedroom. Now Pete has someone to play with! And the hungry monster couldn't be more thrilled to be there, either. Now he can . . . EAT PETE! But Pete has other ideas. And they are all good fun and quite distracting–things like playing cars and pirates. Well, we all know the course of playing together nicely never did run smoothly. So how much longer will the monster have to wait before he can . . . EAT PETE?
Middle Grade New Releases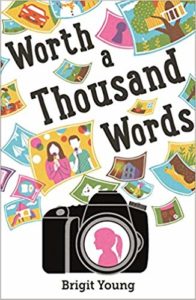 Worth a Thousand Words by Brigit Young
Ever since a car accident left Tillie Green with lasting painful injuries, she's hidden behind her camera. She watches her family and classmates through the lens, tracking down misplaced items and spotting the small details that tell a much bigger story than people usually see. But she isn't prepared for class clown Jake Hausmann's request: to find his father. In a matter of days, Tillie goes from silent observer to one half of a detective duo, searching for clues to the mystery of Jake's dad's disappearance. When the truth isn't what Jake wants it to be, and the photographs start exposing people's secrets, Tillie has to decide what―and who―is truly important to her.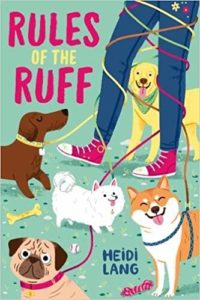 Rules of the Ruff by Heidi Lang
Twelve-year-old Jessie is in for a long summer at her aunt and uncle's house. Her cousin Ann has a snotty new best friend, which leaves Jessie all alone. But Jessie is industrious, and—not content with being ignored all summer—she convinces Wes, a grouchy neighborhood dog walker, to take her on as his apprentice. Sure, dog walking turns out to be harder than she expected, but she has Wes's dog-walking code, the Rules of the Ruff, to guide her, and soon she's wrangling her very own pack. But when a charismatic rival dog walker moves to town, she quickly snatches up most of Wes's business—and Jessie decides she isn't going to take this defeat with her tail between her legs.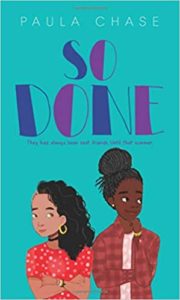 So Done by Paula Chase
Jamila Phillips and Tai Johnson have been inseparable since they were toddlers, having grown up across the street from each other in Pirates Cove, a low-income housing project. As summer comes to an end, Tai can't wait for Mila to return from spending a month with her aunt in the suburbs. But both girls are grappling with secrets, and when Mila returns she's more focused on her upcoming dance auditions than hanging out with Tai.
*Note: This book is best for upper middle grade readers.*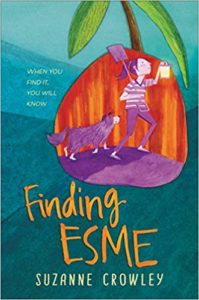 Finding Esme by Suzanne Crowley
After her grandfather died from a heart attack while driving his tractor on Solace Hill, twelve-year-old Esme's been inextricably drawn to that spot, although her grandmother warns her to stay away. But when she follows her little brother, Bo, and her dog, Old Jack, up the hill while chasing fireflies, she makes an incredible discovery—dinosaur bones peeking out from underneath the abandoned tractor. The bones must be a message from her grandfather, a connection from beyond the grave. But when word gets out that the farm is hiding something valuable, reporters, researchers, and neighbors arrive in droves. Esme struggles to understand who has her best interests at heart, especially as the memory of her grandfather begins to slip away.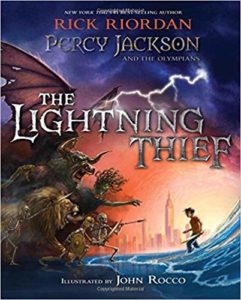 The Lightning Thief, Illustrated Edition by Rick Riordan
Percy Jackson is about to be kicked out of boarding school . . . again. And that's the least of his troubles. Lately, mythological monsters and the gods of Mount Olympus seem to be walking straight out of the pages of Percy's Greek mythology textbook and into his life. And worse, he's angered a few of them. Zeus's master lightning bolt has been stolen, and Percy is the prime suspect. Now Percy and his friends have just ten days to find and return Zeus's stolen property and bring peace to a warring Mount Olympus. But to succeed on his quest, Percy will have to do more than catch the true thief: he must come to terms with the father who abandoned him; solve the riddle of the Oracle, which warns him of betrayal by a friend; and unravel a treachery more powerful than the gods themselves.
Backlist Book Recommendations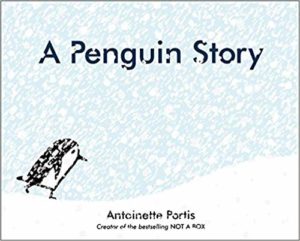 Picture Book Recommendation: A Penguin Story by Antoinette Portis
Edna the penguin only knows the three colors that surround her: white ice, black night, and blue sea. She is convinced there is something more out there. So she sets out on a quest—a quest for color. When she finally finds what she's been looking for, it's everything she hoped for and more. But that doesn't mean she will ever stop looking.
Note from Karina: I think this picture book is so sweet! The penguin protagonist in this book has an artist's soul, which of course makes me so happy.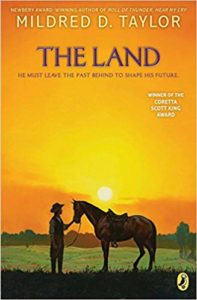 Middle Grade Recommendation: The Land by Mildred D. Taylor
The son of a prosperous landowner and a former slave, Paul-Edward Logan is unlike any other boy he knows. His white father has acknowledged him and raised him openly-something unusual in post-Civil War Georgia. But as he grows into a man he learns that life for someone like him is not easy. Black people distrust him because he looks white. White people discriminate against him when they learn of his black heritage. Even within his own family he faces betrayal and degradation. So at the age of fourteen, he sets out toward the only dream he has ever had: to find land every bit as good as his father's, and make it his own. Once again inspired by her own history, Ms. Taylor brings truth and power to the newest addition to the award-winning Logan family stories.
Note from Karina: This prequel to Roll of Thunder, Hear My Cry is so compelling that once I began it, I could not stop. Taylor sure knows how to spin a story.
Giveaway!
This month's giveaway opportunity is 16 awesome books featured on the Recommended podcast! Enter here by August 31.
I'd love to know what you are reading this week! Find me on Twitter at @KarinaYanGlaser, on Instagram at @KarinaIsReadingAndWriting, or email me at karina@bookriot.com.
Until next week!
Karina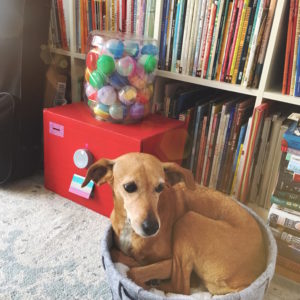 Ginger Pye thinks she fits just fine in Nala's cat bed, thank you very much.
*If this e-mail was forwarded to you, follow this link to subscribe to "The Kids Are All Right" newsletter and other fabulous Book Riot newsletters for your own customized e-mail delivery. Thank you!*