Hi Kid Lit friends,
It can be a challenge to keep kids reading over the summer and getting access to books. But never fear, because free books are near! Here are some great places to get free books for kids:
---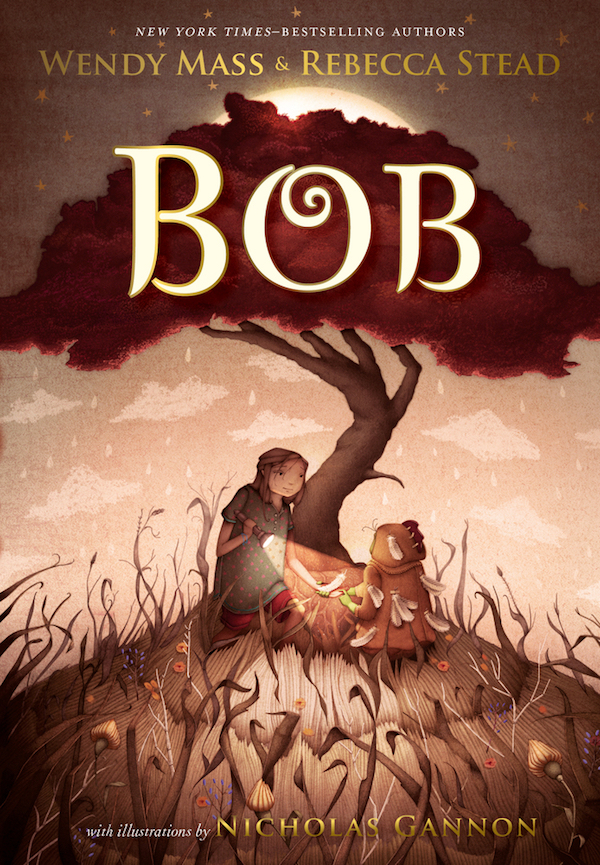 Sponsored by BOB by Wendy Mass & Rebecca Stead
Wendy Mass and Rebecca Stead, two masterminds of classic, middle-grade fiction come together to craft this magical story about the enduring power of friendship.​
"Pure enchantment.​"
—The New York Times
"Magical.​"
—The Wall Street Journal
---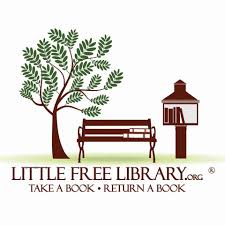 Little Free Libraries
Little Free Library is a nonprofit organization that inspires a love of reading, builds community, and sparks creativity by fostering neighborhood book exchanges around the world. Through Little Free Libraries, millions of books are exchanged each year, profoundly increasing access to books for readers of all ages and backgrounds. Check out the map of all registered Little Free Libraries to find one near you by visiting this link. In addition to being a book exchange, the Little Free Library organization provides free tips and building instructions to library stewards, encourages service projects in conjunction with reading through their Action Book Club, and provides grants for setting up Little Free Libraries.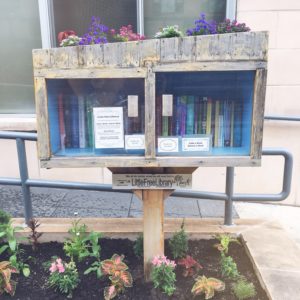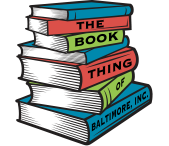 The Book Thing of Baltimore
If you're in the Baltimore area, you must visit The Book Thing of Baltimore! The mission of this wonderful organization is to put unwanted books into the hands of those who want them. All books are absolutely FREE. All the books you take will be stamped, "Not for Resale." If you're donating books, you can drop them off anytime. If you're looking to get books, The Book Thing is open every Saturday and Sunday from 9am to 5pm.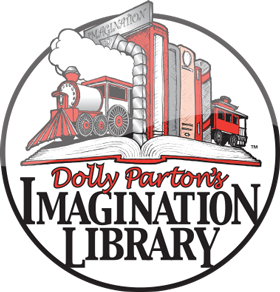 Dolly Parton's Imagination Library
Dolly Parton's Imagination Library is a book gifting program that mails free books to children from birth to age five in participating communities within the United States, United Kingdom, Canada and Australia. Inspired by her father's inability to read and write Dolly started her Imagination Library in 1995 for the children within her home county. Today, her program spans four countries and mails over 1 million free books each month to children around the world. Check whether there is availability in your area by plugging in your zip code here.
Read Conmigo
Read Conmigo helps kids avoid summer slide with entertaining bilingual eBooks that can be downloaded at no cost. Their bilingual books help develop reading skills in both English and Spanish. Bilingual books are especially important for kids who are still learning English and are not yet comfortable with the language.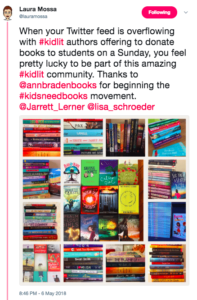 #KidsNeedBooks
Author of middle grade books and former middle grade teacher Ann Braden offered up a stack of books for teachers looking to send their students home with a book for the summer. She used the hashtag #kidsneedbooks and ran a Twitter giveaway. Other kidlit authors began to do the same, until dozens of book stacks were sent off to schools across America. School Library Journal ran an excellent article detailing this movement. Book stacks continue to be posted, and to find out more check out this post on Ann Braden's website.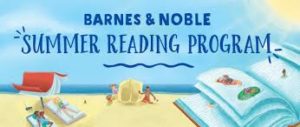 Barnes and Noble Summer Reading Program
Kids in grade 1-6 who read any eight books over the summer earn a free book through Barnes and Noble. Just download their summer reading journal and bring it to a Barnes and Noble store between May 15 and September 3.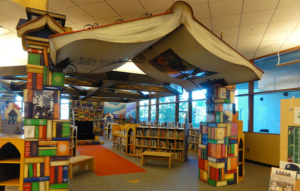 Public Libraries
Even though this is an obvious one, I had to give a shout out to public libraries. Check if your local library has a summer reading program; many public libraries also give out free books as incentives or prizes. Also inquire whether there are any books that the library is discarding. Sometimes libraries have an area where books are free for the taking.
New Releases
All of these books release this Tuesday unless otherwise noted. The book descriptions are from Goodreads.
Picture Book New Releases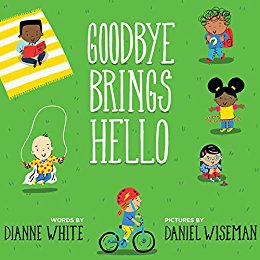 Goodbye Brings Hello: A Book of Firsts by Dianne White, illustrated by Daniel Wiseman (HMH Books for Young Readers)
There are many ways of letting go.
With each goodbye, a new hello.
From being pushed on a swing to learning how to pump your legs yourself, from riding a beloved trike to mastering your first bike ride, from leaving the comforts of home behind to venturing forth on that first day of school, milestones are exciting but hard. They mean having to say goodbye to one moment in order to welcome the next.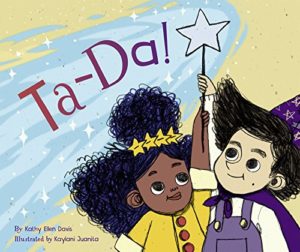 Ta-Da! by Kathy Ellen Davis, illustrated by Kaylani Juanita (Chronicle)
What makes a good story? One little girl thinks it's a princess with magical powers that can—ta-da!—overcome any obstacle. Her friend thinks it's—dun dun duh!—a combination of dragons, pirates, and fire that cause total chaos. But as their stories intertwine, these two young storytellers soon learn that a good story needs both conflict—dun dun duh!—and resolution—ta-da! An irresistible celebration of imaginary play, storytelling, and the joys of collaboration, this gorgeous picture book features two strong voices throughout, making it the perfect read-aloud.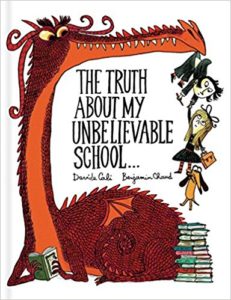 The Truth About My Unbelievable School by Davide Cali, illustrated by Benjamin Chaud (Chronicle)
Beware of . . . this school?! Henry is taking his new classmate on a whirlwind tour of their school. Mysterious inventions lurk, the cafeteria requires ninja skills, and some teachers may be monsters! Is this fantastical school to be believed? Or is there an even more outrageous surprise in store?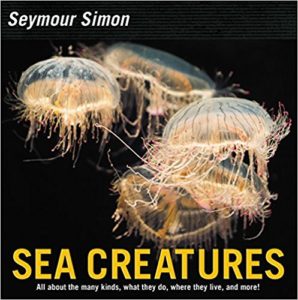 Sea Creatures by Seymour Simon (HarperCollins)
Ranging from tiny single-celled creatures to the larger-than-life whales, the ocean is filled with life. Some sea animals live in the darkest depths of the ocean, while others live close to sunlight. From camouflage to way of communicating to existing symbiotically, sea creatures are some of the most adaptable animals on Earth. With clear, simple text and stunning full-color photographs, readers will explore the deep blue sea and meet all types of aquatic friends.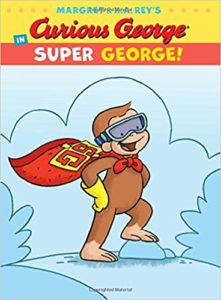 Curious George in Super George! by H.A. Rey and Margret Rey (HMH Books for Young Readers)
Join Curious George on a super fun caper across the city. What happens when George and his friend Tim are faced with a real crime to solve? It's Super George to the rescue!
Middle Grade New Releases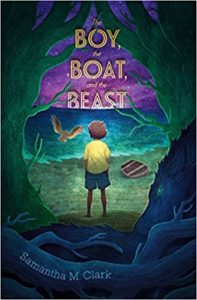 The Boy, the Boat, and the Beast by Samantha M. Clark (Simon and Schuster)
A boy washes up on a mysterious, seemingly uninhabited beach. Who is he? How did he get there? The boy can't remember. When he sees a light shining over the foreboding wall of trees that surrounds the shore, he decides to follow it, in the hopes that it will lead him to answers. The boy's journey is a struggle for survival and a search for the truth—a terrifying truth that once uncovered, will force him to face his greatest fear of all if he is to go home.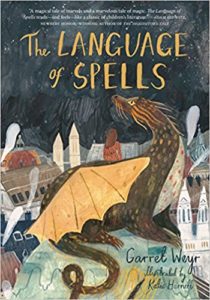 The Language of Spells by Garret Weyr, illustrated by Katie Harnett (Chronicle)
Grisha is a dragon in a world that's forgotten how to see him. Maggie is a unusual child who thinks she's perfectly ordinary. They're an unlikely duo—but magic, like friendship, is funny. Sometimes it chooses those who might not look so likely. And magic has chosen Grisha and Maggie to solve the darkest mystery in Vienna. Decades ago, when World War II broke out, someone decided that there were too many dragons for all of them to be free. As they investigate, Grisha and Maggie ask the question everyone's forgotten: Where have the missing dragons gone? And is there a way to save them? At once richly magical and tragically historical, The Language of Spells is a novel full of adventure about remembering old stories, forging new ones, and the transformative power of friendship.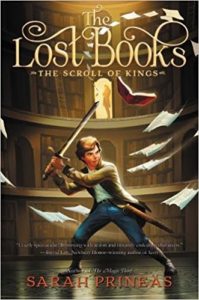 The Lost Books: The Scroll of Kings by Sarah Prineas (HarperCollins)
The powerful Lost Books at the palace library are infecting the rest with an evil magic, and two unlikely friends must figure out who, or what, is controlling the books and their power. If they can't, the entire kingdom could be at risk.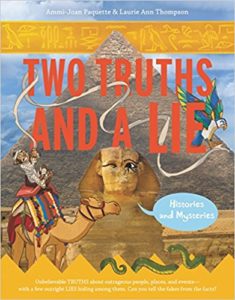 Two Truths and a Lie: Histories and Mysteries by Ammi-Joan Paquette and Laurie Ann Thompson (Walden Pond Press)
Did you know that a young girl once saved an entire beach community from a devastating tsunami thanks to something she learned in her fourth-grade geography lesson? Or that there is a person alive today who generates her own magnetic field? Or how about the fact that Benjamin Franklin once challenged the Royal Academy of Brussels to devise a way to make farts smell good?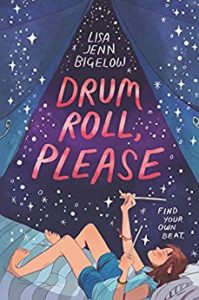 Drum Roll, Please by Lisa Jenn Bigelow (HarperCollins)
Melly only joined the school band because her best friend, Olivia, begged her to. But to her surprise, quiet Melly loves playing the drums. It's the only time she doesn't feel like a mouse. Now she and Olivia are about to spend the next two weeks at Camp Rockaway, jamming under the stars in the Michigan woods. But this summer brings a lot of big changes for Melly: her parents split up, her best friend ditches her, and Melly finds herself unexpectedly falling for another girl at camp. To top it all off, Melly's not sure she has what it takes to be a real rock n' roll drummer. Will she be able to make music from all the noise in her heart?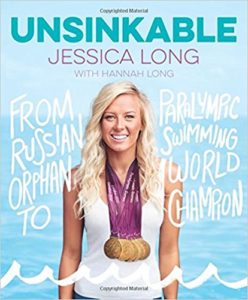 Unsinkable by Jessica Long with Hannah Long (HMH Books for Young Readers)
Born in Siberia with fibular hemimelia, Jessica Long was adopted from a Russian orphanage at thirteen months old and has since become the second most decorated U.S. Paralympic athlete of all time. Now, Jessica shares all the moments in her life—big and small, heartbreaking and uplifting—that led to her domination in the Paralympic swimming world. This photographic memoir, filled with photographs, sidebars, quotes, and more, will thrill her fans and inspire those who are hearing her story for the first time.
Around the web…
Kid Lit Campaign Rallies Against Immigration Horrors, via Publisher's Weekly
Best Summer Reading Programs for Kids, via Book Riot
Why Historical Fiction is Important for 21st-Century Kids, via Brightly
I'd love to know what you are reading this week! Find me on Twitter at @KarinaYanGlaser, on Instagram at @KarinaIsReadingAndWriting, or email me at karina@bookriot.com.
Until next week!
Karina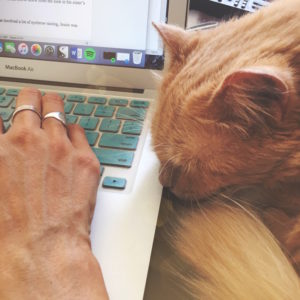 Best co-worker
*If this e-mail was forwarded to you, follow this link to subscribe to "The Kids Are All Right" newsletter and other fabulous Book Riot newsletters for your own customized e-mail delivery. Thank you!*