Hello mystery fans!
From Book Riot and Around the Internet
---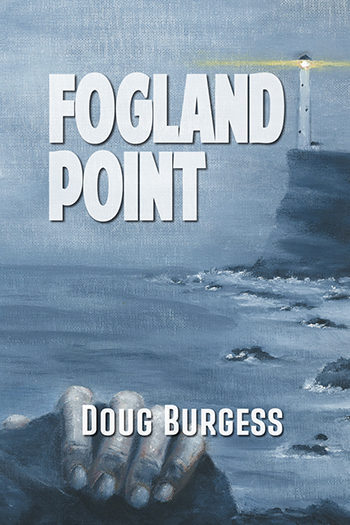 Sponsored by Poisoned Pen Press
David Hazard wanted nothing more than to forget his renegade family and the foggy New England village "on the wrong side" of Narragansett Bay where he grew up. When sudden tragedy brings him back to Little Compton to care for his grandmother during her struggle with dementia, he discovers her fragile memories may hold the key to a bizarre mystery half a century old—and perhaps to the sudden and brutal murder right next door.
---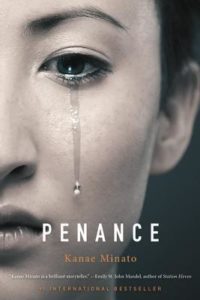 Genre Kryptonite: Badass Female Revenge Thrillers
Quiz: Find Your Perfect June Mystery/Thriller Read!
Books About Obsessive Friendship For Fans of Killing Eve
(TW: suicide) On the latest Annotated podcast Rebecca and Jeff delve into the end of Truman Capote's literary career brought on by a socialite's death by suicide after Capote published a short story in Esquire magazine.
PopSugar has their best picks for Summer Thrillers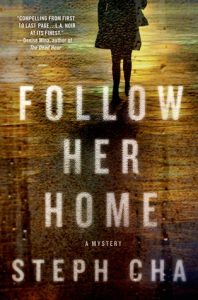 Authors Steph Cha, Alex Segura, and AA Dhand spoke with the Guardian about their detective novels and the lack of diversity in the crime genre. "For every PI novel with a protagonist of colour, there are about 10 books about gruff white cops falling in love with murdered white women, 10 'girl' books about murderous white women, and 10 more about serial killers in Scandinavia," says Cha.
Tiffany D. Jackson (Monday's Not Coming; Allegedly) wrote about Why Aren't Missing Black and Brown Children a National Priority? at Epic Reads
Read an excerpt from Andrew Shaffer's Hope Never Dies: An Obama Biden Mystery on EW.
Adaptations
Luther season 5 teaser is here which means Luther season 5 is almost here! If you've yet to see this dark, procedural BBC series you can catch up on Netflix–and then impatiently wait with me. (I know it's not technically an adaptation but there are tie-in novels starting with The Calling (Luther #1) by Neil Cross.)
Watch the trailer for USA network's The Sinner season 2. After the popularity of the adaptation of Petra Hammesfahr's novel the USA network decided to continue by turning the show into an anthology and giving Detective Harry Ambrose another case similar to the first: why would an innocent appearing character, that no one would ever suspect of violence, commit such a horrific act?
True Crime
For the Los Angeles Times Megan Abbott asks Why do we — women in particular — love true crime books?: It's been interesting to ponder the question of women and true crime in recent months amid our #Metoo moment. If, for decades now, true crime served as the collective unconscious of so many women, all the taboo topics the culture as a whole represses, what happens when the culture is unable to repress them any longer?
At Vulture Nicholas Quah's podcast review: In the Dark Is a Scathing and Meticulous True-Crime Podcast
Teen in 'Making a Murderer' Asks Supreme Court to Take His Case: "But 16-year-old Brendan Dassey's confession — seen by viewers nationwide as part of the Netflix series "Making a Murderer" — should never have been used to convict him, his lawyers say, and they're hoping the Supreme Court agrees to take his case."
Kindle Deals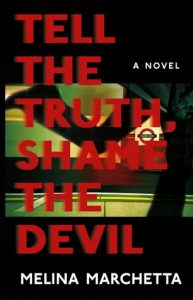 ONE OF MY FAVORITE mysteries is only $2.99: Tell the Truth Shame the Devil by Melina Marchetta (review) (I don't remember the trigger warnings.)
If you're looking for a cozy mystery Saturday the Rabbi Went Hungry (The Rabbi Small Mysteries Book 2) by Harry Kemelman is $1.13
Bit of My Week In Reading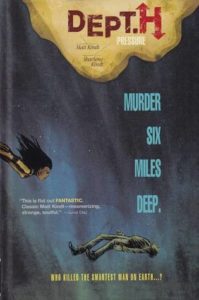 I really enjoyed the graphic novel Dept. H Vol 1 (currently $1.99!), which is a locked-room mystery set undersea as a daughter tries to find her father's killer amongst a crew of researchers.
I inhaled Watch the Girls by Jennifer Wolfe, which is a scathing look at Hollywood and society's treatment of girls/women as a former child star now tries to solve a case of missing girls to get her career back when her own sister has been missing for years. Should have a gigantic yellow sticker on the front that says WARNING: PAGE-TURNER! (TW: rape/ self harm/ eating disorder/ gaslighting / mentioned: suicide attempt)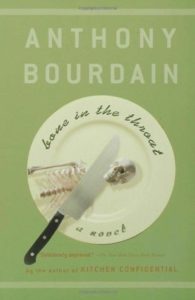 In bitter-sweet reading I've been listening to Anthony Bourdain's crime novel Bone in the Throat which is filled with kitchen scenes, FBI, and mafia.
And I'm so excited the galley for The Hollow of Fear (Sherry Thomas' third novel in the Lady Sherlock series) landed on my doorstep and of course I had to immediately start it because Charlotte Sherlock is my favorite Sherlock. Don't @ me!
Browse all the books recommended in Unusual Suspects previous newsletters on this shelf. And here's an Unusual Suspects Pinterest board.
Until next time, keep investigating! And in the meantime come talk books with me on Twitter, Instagram, and Litsy–you can find me under Jamie Canaves.
If a mystery fan forwarded this newsletter to you and you'd like your very own you can sign up here.