Hello mystery fans! A little bit of everything this week with psychological suspense, the return of Nancy Drew, and a nonviolent page-turner true crime.
---
As part of Season 2 of our podcast series Annotated, we are giving away 10 of the best books about books of 2017. Go here to enter for a chance to win, or just click the image below:
---
Great Slow-Burn Psychological Suspense (TW: stalking/ suicide)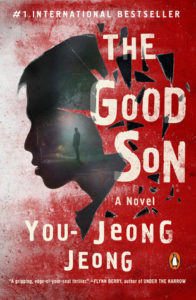 The Good Son by You-jeong Jeong, Chi-Young Kim (Translator): I love a novel that starts with someone covered in blood and with no memory, as Yu-jin does. Once he discovers his mother's body he's forced to try and piece together the missing gaps in his memory. This turns quickly into a whydunnit that takes you into the life of a twenty-year-old man whose mother treated him like a child as he suffered seizures and blackouts, but slowly, as everything begins to unravel, Yu-jin finds himself uncovering long held secrets… The audiobook had a great narrator that really made you feel like you were in Yu-jin's mind.
FANTASTIC Nonviolent True Crime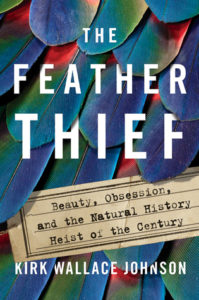 The Feather Thief: Beauty, Obsession, and the Natural History Heist of the Century by Kirk W. Johnson: I had wanted to read this one for the nonviolent true crime roundup I'd done but hadn't been able to get a copy until now. Now if you're thinking "But really how interesting can bird specimen theft be?" let me just tell you this book was super interesting from beginning to end, and read like a thriller that I couldn't put down. Just 10% into the book I felt as if I'd read 10 books worth of information and adventure. You start with a museum heist by a 20-year-old flutist, and then go on historical expeditions with everything from thieving ants, to Charles Darwin, and blackmail. And that's just the very beginning of this very banana pants true story because why would a university student steal HUNDREDS of rare bird specimens? Well, you see, there is a community of fly tiers which uses, and obsessively covet, the rarest bird feathers. And there's also the author, a refugee advocate, who got involved in this story and needed to know after the trial what was still unknown and began to investigate himself–because of course this book had plot twists! It's a fascinating look at a crime (which not only stole property but potential knowledge from the museum), obsession, and man's destructive need to conquer and own nature.
Nancy Drew Is Back!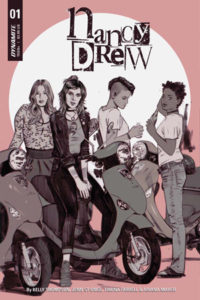 Nancy Drew #1 by Kelly Thompson, Jenn St-Onge, Triona Farrell, Ariana Maher: This had a great Nancy Drew and Veronica Mars vibe from the get-go that I loved. As we're introduced to all the characters, given a little mystery case Drew is currently solving, and then given a bit of the big mystery à la I-know-what-you-did-last-summer. It was definitely more getting to know the characters–Hardy Boys included–than anything else, but I really liked the characters and look forward to seeing what they get into. I'm especially looking forward to more George: "You're still Nancy Freaking Drew. And it's ALWAYS something with you." (Here's a great post on How to Buy Comics.)
Recently Released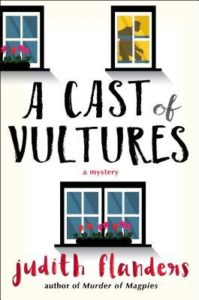 A Cast of Vultures (Sam Clair #3) by Judith Flanders (Witty cozy mystery series perfect for chick lit fans.)
Slowly We Die (Jana Berzelius #3) by Emelie Schepp (TBR: Medical thriller.)
You Were Made for This by Michelle Sacks (TBR: Dark, twisty, suspense.)
Providence by Caroline Kepnes (From Lenny Books, Lena Dunham and Jenni Konner's publishing imprint.)
The Rooster Bar by John Grisham (Paperback)
AND Book Riot is giving away $500 to the bookstore of your choice! Enter here you lucky people!
Browse all the books recommended in Unusual Suspects previous newsletters on this shelf. And here's an Unusual Suspects Pinterest board.
Until next time, keep investigating! And in the meantime come talk books with me on Twitter, Instagram, and Litsy–you can find me under Jamie Canaves.
If a mystery fan forwarded this newsletter to you and you'd like your very own you can sign up here.