This edition of Today in Books is sponsored by Number One Chinese Restaurant by Lillian Li. Published by Henry Holt & Co.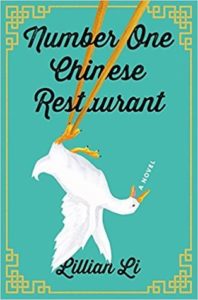 ---
Kid Lit Says No Kids in Cages
A core group of 20 children's authors released a statement condemning the actions of the U.S. government as the Department of Justice and Attorney General Jeff Sessions enforce a zero-tolerance immigration policy. Kid Lit Says No Kids in Cages is rallying support and funding in response to the separation of immigrant parents and children at the southern border of the United States. Money raised in support of the cause will be given to agencies that directly help the immigrant families and children in crisis, and the goal has been surpassed, with more than $48,000 raised so far.
Oxford English Dictionary Hunts Down Regional Words
The Oxford English Dictionary is asking the public for help in the collection of regional English words from around the world. Their aim is to include all types of English, including standard English, scientific and technical vocabulary, literary words, slang, and regionalisms. The OED has so far been pleasantly surprised by the number of regional words they've been able to include. Read the article to find out how to properly use "hammajang," "munted," and "frog-drowner" in conversation!
Listen To Alicia Keys Narrate Nina Simone's Life Story
Along with Ashley Judd and Rowan Blanchard, and more, Alicia Keys has signed on to narrate the Good Night Stories for Rebel Girls audiobook. Francesca Cavallo and Elena Favilli's Kickstarter-funded book series highlights the lives of 200 influential women throughout history, including artists, athletes, activists, and lawmakers. Listen to an excerpt of Keys reading Simone's story here.
Don't forget we're giving away $500 to the bookstore of your choice! Enter here!