Hello Audiophile friends, I missed you!
I hope you have all been listening to fabulous books as your summer kicks off! I listened to a book that was so good that I've chosen to center this entire newsletter around it. BUT FIRST!
---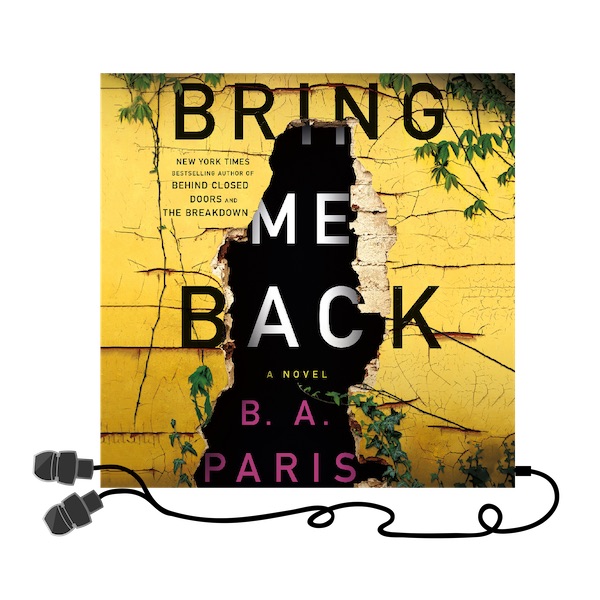 Sponsored by Macmillan Audio
From B.A. Paris, author of the New York Times bestsellers Behind Closed Doors and The Breakdown comes the new twisty, gripping audiobook Bring Me Back.
Finn and Layla are young, in love, and on vacation. They're driving along the highway when Finn decides to stop at a service station to use the restroom. He hops out of the car, locks the doors behind him, and goes inside. When he returns Layla is gone—never to be seen again. That is the story Finn told to the police. But it is not the whole story.
Listen to an excerpt now!
---
Newsletter reader Harise has some recommendations to share: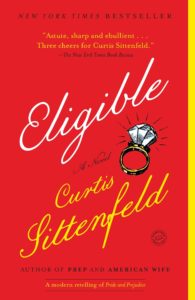 "You mentioned a reality show was involved [in The Favorite Sister].  This reminded me of a really good audio I heard recently, Eligible, by Curtis Sittenfeld.  It is actually a modern retelling of Pride and Prejudice, but engaging (pun intended) even if you were not familiar with the Austen novel.  Eligible's reality show is only part of the story but a big part and it gives an interesting behind the scenes look at a show like "The Bachelor".  But the story is satisfying and well written and well narrated."
I also listened to the audio of Eligible and think Harise's description is very accurate. It's a super fun, satisfying listen.
Harise also recommends "The Engagements by J. Courtney Sullivan, [a book] about diamonds, rings and engagements, based on a real pioneer of women in business, Frances Gerety, who worked for DeBeers and I believe came up with the slogan that put diamonds on the must-have list for the hopeful bride. (I needed to look up some details and I swear, while the reviews are good, the reviewer saw some things I either missed or took differently)  There are several in-depth couples profiled in the book, fictional and fascinating. The story of Frances, I believe is mostly real but probably a little embellished."
OK, So I spent a good chunk of last week listening to The Star of the North by D.B. John and HOLY GUACAMOLE I COULD NOT STOP.  It's got all the things I like in a thriller: politics, a female protagonist (kicking ass), and spies. It also has a lot of things I definitely don't like: descriptions of torture and truly appalling human rights abuses. But I digress.
The book begins in 1998 when a Korean American teenager is kidnapped from a beach in South Korea by North Korean operatives. "Twelve years later, her brilliant twin sister, Jenna, is still searching for her, and ends up on the radar of the CIA. When evidence that her sister may still be alive in North Korea comes to light, Jenna will do anything possible to rescue her–including undertaking a daring mission into the heart of the regime." Jenna's story is interwoven with two other narratives: one from a high ranking North Korean official and another from an older woman who starts trading in a rural area of North Korea.
So, this is a great novel. And I was planning on doing a standard paragraph talking about it in the newsletter. And then I got to the epilogue and found out a whole bunch of stuff I assumed was either exaggerated or made up was real. While it was disturbing to realize that (I'm being annoyingly vague, I know, but I don't want to give too much away), it was also fascinating and made me want to learn more.
The author of Star of the North, D.B. John, anticipated that folks might be curious about the facts behind various parts of the novel and offered some suggested reading. I've pulled a few books from his list and added a few of my own for…
A North Korea Reading List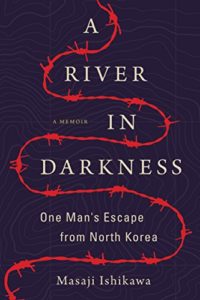 A River in Darkness: One Man's Escape from North Korea by Masaji Ishikawa & Risa Kobayashi; narrated by Brian Nishii
This one has been on my TBR for awhile (I may have even mentioned it here before) but for some reason haven't gotten around to it yet. It's one of the more recently published books on the list: "In this memoir translated from the original Japanese, Ishikawa candidly recounts his tumultuous upbringing and the brutal thirty-six years he spent living under a crushing totalitarian regime, as well as the challenges he faced repatriating to Japan after barely escaping North Korea with his life."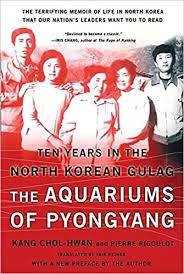 The Aquariums of Pyongyang: Ten Years in the North Korean Gulag by Kang Chol-Hwan & Pierre Rigoulot; narrated by Stephen Park
This title was mentioned more than once in the epilogue and while it's not going to be an uplifting listen, it is the story of the first survivor of a North Korean "re-education" camp. The author managed to escape the camp and write his story, giving us one of the girl looks into life in a North Korean gulag.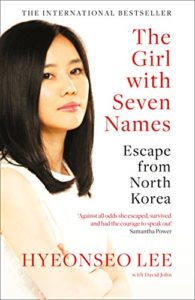 The Girl With Seven Names: A North Korean Defector's Story by Hyeonseo Lee & David John; narrated by Josie Dunn
"As a child growing up in North Korea, Hyeonseo Lee was one of millions trapped by a secretive and brutal communist regime. Her home on the border with China gave her some exposure to the world beyond the confines of the Hermit Kingdom, and, as the famine of the 1990s struck, she began to wonder, question and realise that she had been brainwashed her entire life…Aged 17, she decided to escape North Korea. She could not have imagined that it would be 12 years before she was reunited with her family…And 12 years and two lifetimes later, she would return to the North Korean border in a daring mission to spirit her mother and brother to South Korea on one of the most arduous, costly and dangerous journeys imaginable."
Somewhere Inside: One Sister's Captivity in North Korea and the Other's Fight to Bring Her Home written and read by Laura Ling and Lisa Ling
The author of Star of the North didn't mention this book in his epilogue, but it's hard to see how the story couldn't have had an influence on the premise of his book: an abducted sister hidden away inside North Korea and the other sister's quest to get her back. Laura was working on a documentary about citizen fleeing North Korea for China when she was abducted from the border and sentenced to twelve months in a labor camp. "This riveting true account of the first-ever trial of an American citizen in North Korea's highest court carries readers deep inside the world's most secretive nation while it poignantly explores the powerful, inspiring bonds of sisterly love."