Happy New Year, nonfiction readers! I hope your holidays were filled with books, booze, and exactly the amount of family time that you desired. My family has mostly given up on buying books for me, but I did find one great title under the Christmas tree – The Dragon Behind the Glass by Emily Voigt, a "true story of power, obsession, and the world's most coveted fish," the dragon fish. I'm pretty psyched about the topic, and being able to count it as a book of true crime for the 2018 Read Harder Challenge.
---
TarcherPerigee, publisher of My Friend Fear by Meera Lee Patel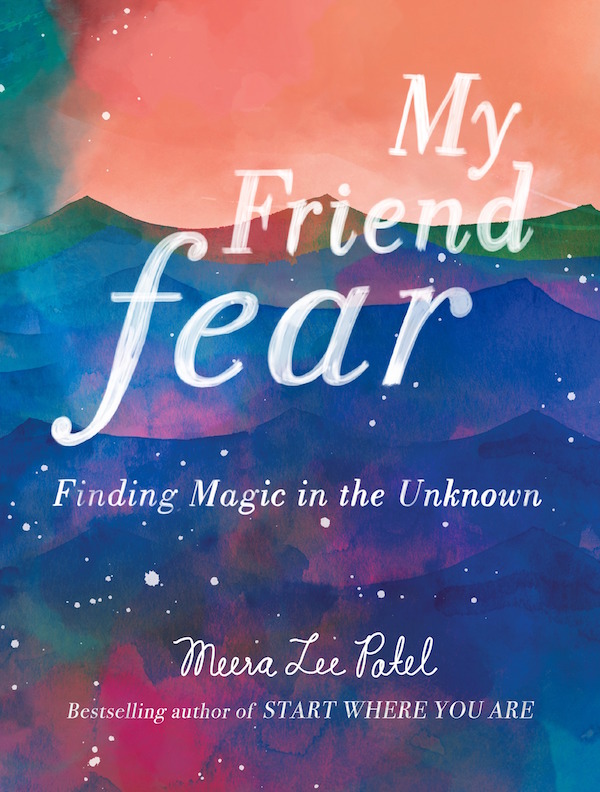 From the bestselling author of Start Where You Are comes a vibrantly inspiring look at making peace with fear–to become our truest selves.
On the heels of her bestselling journal Start Where You Are, author and illustrator Meera Lee Patel takes us deeper into her artistic vision and emotional journey in this stunning new four-color book. A mix of personal reflections, inspirational quotes, questions for reflection, and breathtaking watercolor visuals, My Friend Fear asserts that having big fear is an opportunity to make big changes and to discover the remarkable potential inside ourselves.
---
For this week's newsletter, I wanted to do another roundup of recent nonfiction favorites now out in paperback, plus share a couple of reading lists to help you with your new year's resolutions.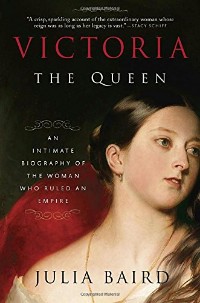 Victoria: The Queen by Victoria Baird – This epic biography, one of my favorite books of 2017, looks at Queen Victoria's life as a young woman, wife, mother, and queen.
Revolution for Dummies by Bassem Youssef – "The Jon Stewart of the Arabic World" writes about his path from heart surgeon to political satirist.
Shirley Jackson: A Rather Haunted Life by Ruth Franklin – This buzzy biography explores the life and literary influences of one of my favorite dark literary geniuses.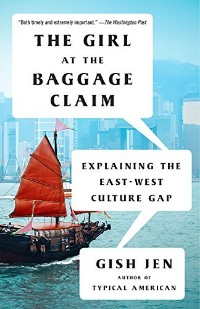 The Girl at the Baggage Claim by Gish Jen (January 16 from Vintage) – A exploration of the cultural differences between the East and West, looking at "independent" and "interdependent" models of selfhood.
Truvine by Beth Macy – The story of two albino slave boys who were kidnapped and forced to join the circus, and their mother's quest to bring them home.
The Glass Universe by Dava Sobel – "How the ladies of Harvard Observatory took the measure of the stars." Women and science!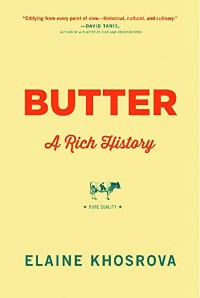 Butter by Elaine Khosrova – The story of the role butter has played historically, politically, economically… and in the kitchen.
Pushout by Monique W. Morris (January 2 from The New Press) – A look at the experiences of black girls in schools and the criminal justice system, and how those institutions are failing them.
Bellevue by David Oshinsky – A history of "medicine and mayhem" at New York's Bellevue hospital.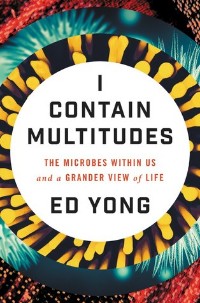 I Contain Multitudes by Ed Yong (January 6 from Ecco) – An exploration of the world of microbes and bacteria, and the scientists studying them.
Prince Charles by Sally Bedell Smith – A giant biography about a dude who isn't going to get to be King of England until well past a normal retirement page.
The Blood of Emmett Till by Timothy B. Tyson – A detective story and political history revisiting the infamous 1955 lynching and murder of teenager Emmett Till.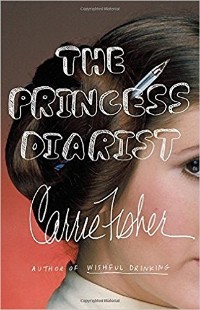 The Princess Diarist by Carrie Fisher – A memoir collecting and revisiting the journals Fisher kept during the filming of the first Star Wars movie. RIP, Princess Leia.
Dust Bowl Girls by Lydia Reeder – A Depression-era story about a group of Oklahoma farm girls recruited to play college basketball and their improbable run to a national championship.
A Woman Looking at Men Looking at Women by Siri Hustvedt – A collection of essays on "art, feminism, neuroscience, psychology, and philosophy."
Reading Your Resolutions
I found two recent book lists with recommendations to help you get a start on your resolutions.
Author Judith Newman suggests books to help you get happy, get empowered, get some, learn how to live, and mind your manners. These all look like worthwhile reads at any time of the year.
And over at Inc., Jessica Stillman suggests 11 books that can help you live a happier and more fulfilled life in the new year. I can personally vouch for two books on the list – Option B by Sheryl Sandberg and Adam Grant, and The Power of Meaning by Emily Esfahani Smith.
I'm kicking my self-improvement reading off with Big Magic by Elizabeth Gilbert, a look at being brave and living a creative life. It's not quite as practical as I was expecting, but there's something nice about reading a book focused entirely on affirming anyone's ability and interest in taking on a creative project without regard to outcome.
And that's it for this week. Thanks again for joining me this year! Let me know what books you're starting your year off with via email at kim@riotnewmedia.com or on Twitter at @kimthedork. Happy reading! – Kim
P.S. Don't forget, we're giving away a stack of Book Riot's 20 favorite books of the year. Click here to enter!