Hey audiobook lovers,
Y'all came through big time! You sent me your favorite listens of the year and there were so many fantastic responses that I'm splitting them up between this week and next week's newsletter. This week, I'm highlighting the crowd favorites–-the books that had several votes and next week I'll give you the whole big honkin' list. (So I know what I'm doing with my next 60 Audible credits…)
BUT FIRST: You want to win the Rioters' 20 favorite books? OF COURSE you do! Enter to win them here.
Crowd favorites
There were a few titles that stood out because so many people said they were among their favorites of the year.
Artemis by Andy Weir, narrated by Rosario Dawson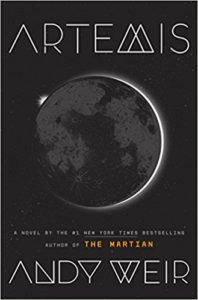 This was at the top of the list for many of you–-and a handful of you had the same reason: Rosario Dawson's narration. While many of you liked the plot of Weir's debut novel, The Martian, better but simply raved about Dawson's narration.
The protagonist of the novel, Jazz, is a resident of the only colony on the moon. But life on the moon is tough (especially if you're not super rich) and folks do what they need to do to get by. For Jazz, that means sometimes…taking things that don't technically belong to her.
And then she comes across the opportunity to commit what seems like the perfect crime. Time for a moon heist!
It likely the folks at Audible know they've got a hit on their hands because they've got a whole bunch of extra stuff on the site to accompany the audiobook, like this "Unofficial Guide to Artemis" PDF.
Born a Crime by Trevor Noah, narrated by Trevor Noah
This had the most votes of any one book and if you listen to it for roughly 30 seconds, you'll understand why. Growing up bi-racial in (post?) Apartheid South Africa was tough for Trevor Noah, but he reflects on his childhood with as much warmth as seriousness, and you're fully on board right away. At the risk of being a cheeseball, it's also just really inspiring to follow Noah from the kid who feels like he doesn't fit in, to hosting one of the most popular late-night shows on television. And couldn't we all use some feel goods these days?
Reader Dana says, "This was excellent for so many reasons, but mainly because of Noah's narration. He's wonderful. The story is moving and eye-opening as well. It's getting a lot of good press and deservedly so. I recommend that anyone who wants to read this book should check out the audiobook. I can't imagine it without Noah's voice."
Gentleman's Guide to Vice & Virtue, The by Mackenzie Lee, narr. Christian Coulson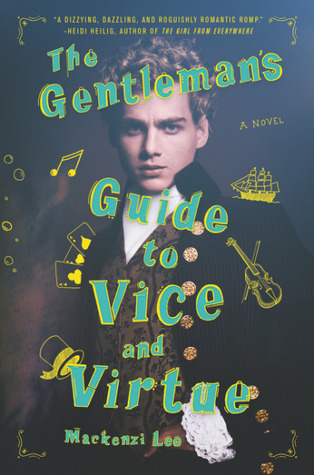 "Henry "Monty" Montague wants to have one last hedonistic hurrah before he has to take over his family's estate. So he and his crush and best friend, Percy, go on a yearlong escapade before they settle into adulthood. "But when one of Monty's reckless decisions turns their trip abroad into a harrowing manhunt, it calls into question everything he knows, including his relationship with the boy he adores."
As for the narration, one reader says, "I'd listen to Christian Coulson read the back of a shampoo bottle."
The Hate U Give by Angie Thomas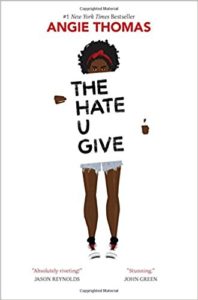 I've raved about this title so many times that I'll try to keep it brief here. When 16-year-old Star Carter witnesses the murder of her childhood friend at the hands of a police officer, the two worlds she's been oscillating between collide. It's a great, important story in its own right It's an important and compelling story and listen to what the Audible Editors' have to say about the audiobook.
"Every now and then a book comes along that speaks to your soul. Angie Thomas' debut novel, The Hate U Give, is one such book. Each editor here has listened, and the feeling afterwards is unanimous – this is one of the best performances we've ever encountered…
Narrator Bahni Turpin manages to give voice to such a broad and rich cast of characters, each with their own authentic perspective, demonstrating the power of performance to bring new depth to a complex social issue. We believe this is truly the definition of required listening."
I honestly don't think a better review is possible. And it's well deserved.
Long Way Down by Jason Reynolds, narrated by Jason Reynolds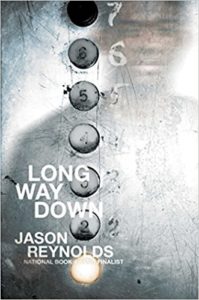 "An ode to 'Put the Damn Guns Down', this is National Book Award finalist and New York Times bestseller Jason Reynolds' fiercely stunning novel that takes place in 60 potent seconds – the time it takes a kid to decide whether or not he's going to murder the guy who killed his brother." The book is narrated by the author, which is exactly what one reader found so compelling about it. She said, "I specifically wanted to listen to this to hear the author's narration and I wasn't disappointed. Such a powerful listen."
Lincoln in the Bardo by George Saunders, narrated by Nick Offerman, David Sedaris, and a million other people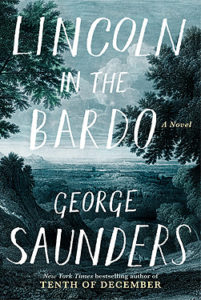 Emily, an editor at Audible says, "the listener finds himself in the Georgetown Cometary, where young Willie Lincoln has been laid to rest and his grieving father (the president) keeps returning in a state of stumbling and stricken shambles, to the shocked confusion of the self-unaware dead. Perhaps most interestingly, the real events of the time (those things happening outside of the graveyard) are depicted entirely through historical snippets and citations so that the listener comes eventually to realize that these are also merely the impressions of the dead, even if not fictional." As for me, I was sold on this audiobook as soon as I realized Nick Offerman was one of the narrators. One of you said that this was among the books that "weirdly made you look forward to your commute," which is a ringing endorsement if I've ever heard one.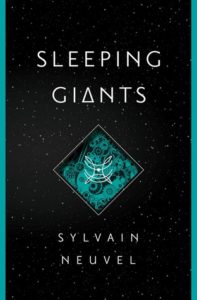 And finally, I'm embarrassed to say that I hadn't even heard of this series and so many of you raved about it. The Themis series. The first book in the series, Sleeping Giants, is described as "An inventive debut in the tradition of World War Z and The Martian, told in interviews, journal entries, transcripts, and news articles, Sleeping Giants is a literary thriller fueled by a quest for truth – and a fight for control of earthshaking power." Kirkus said of the book,"This stellar debut novel…masterfully blends together elements of sci-fi, political thriller and apocalyptic fiction….", and most importantly, a newsletter reader said, "I need the next one ASAP!!"
I'll get you the full list next week.
Happy holidays/winter/cozy book weather,
~Katie